Cambodian students who anticipated pursuing a degree abroad under scholarship programs have been hindered due to the pandemic. How has this affected the selected awardees?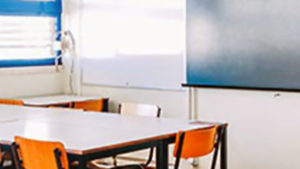 Uy Sovanlongdy, who won the 2020 Civil Society and Leadership Awards in Practice and Theory of Human Rights in April at the University of Essex, England, said that she is supposed to fly to the United Kingdom in October, but due to the pandemic it will be suspended until September or October 2021. 
She added that awardees are required to take a one-month preparation course in a third country before starting the semester at university. However, she will be provided the preparation course digitally due to Covid-19. 
"The delay has affected my career and personal plans as I intend to study in the UK for a year and once I return, I plan to work for a research institute to fulfill my dream. However, the one-year delay has left me no other alternatives, but to continue working in the same sector. It is a waste of time, as I have perfectly organized my life plan, and now I have to change that plan," continued Longdy. 
She also said the online preparation course is not as effective as a course conducted in a classroom, and the time between the preparation and actual course is rather far apart being that the university is waiting until the end of the following year. 
"Studying in the UK will help me to develop personal growth, strengthen communication skills, and experience a different environment. If Covid-19 cases are declining, I reckon it is not a major barrier for me to pursue my dream, as long as I strictly practice preventive measures," stated Longdy. 
She mentioned that her batch of selected students consist of 125 different nationalities including Africans, Asians, Middle Easterners, and Eurasians. Covid-19 is affecting the journeys of many of these students who won scholarships overseas. However, Longdy is not certain of how many Cambodians have been selected for scholarships to her university as that information is confidential. 
Civil Society and Leadership Awards will not open for new applicants until May 2021 as a consequence of Covid-19. People who wish to apply for the next award should research and understand the program well and prepare a well-rounded qualified application, said Londy.   
She mentioned that, "Although the scholarship is not open this year, applicants should prepare themselves to meet certain criteria, such as English proficiency tests and social work experiences, and search for a mentor for their program. Before I applied for the award, I contacted two previous awardees to learn more about the scholarship." 
Chhum Chhayvatanak, who was accepted for a short course exchange program in Singapore, has also canceled his study tour due to Covid-19.   
Vatanak, a fourth-year college student majoring in Media Management in the Department of Media and Communication at the Royal University of Phnom Penh, told Focus that he was supposed to head to Singapore in March with four or five other students from Cambodia, but the program was held up until March 2021. However, he will wait for the journey with anticipation as he diligently fought for the spot and does not want to lose his opportunity. 
He also said that, "All my plans have been suspended due to the pandemic, including a graduate exam, the exchange program, job applications, or the pursuit of a masters overseas."
However, he will take this opportunity to expand his knowledge and prepare for overseas scholarship applications, said Vatanak. 
The Ministry of Education has announced a temporary shutter of all public and private schools nationwide due to Covid-19 until the situation improves, which the ministry anticipates will be in November.
A report from the Ministry of Education shows that Cambodia had 120 public and private universities and institutes with approximately 210,000 students enrolled in the year of 2017-2018.
Ros Soveacha, a spokesperson for the Ministry of Education, stated that all Cambodian students must prioritize their well-being, and also insisted that they strictly implement the preventive measures announced by the Ministry of Health during the crisis.
For overseas scholarship opportunities, Cambodian students can still apply the same as usual, added the spokesperson.
 He mentioned that, "If we look at the current situation in the world, Cambodian students still have the same opportunities just like other countries."
This post is also available in:

KH