Hok Sovanvatey is among the dedicated people on the front lines, working to normalize the discussion of women's reproductive health outside the clinic consultation room by providing affordable, eco-friendly sanitary products that take environmental impacts into account. These two concepts form the pillars of Vaty's Green Lady Cambodia, founded in 2017.
Building on the experience she gained participating in environment-related volunteer programs, 26-year-old Hok Sovanvatey created 'Green Lady Cambodia', a social enterprise that produces reusable women's eco pads and educates about the environment and women's reproductive health.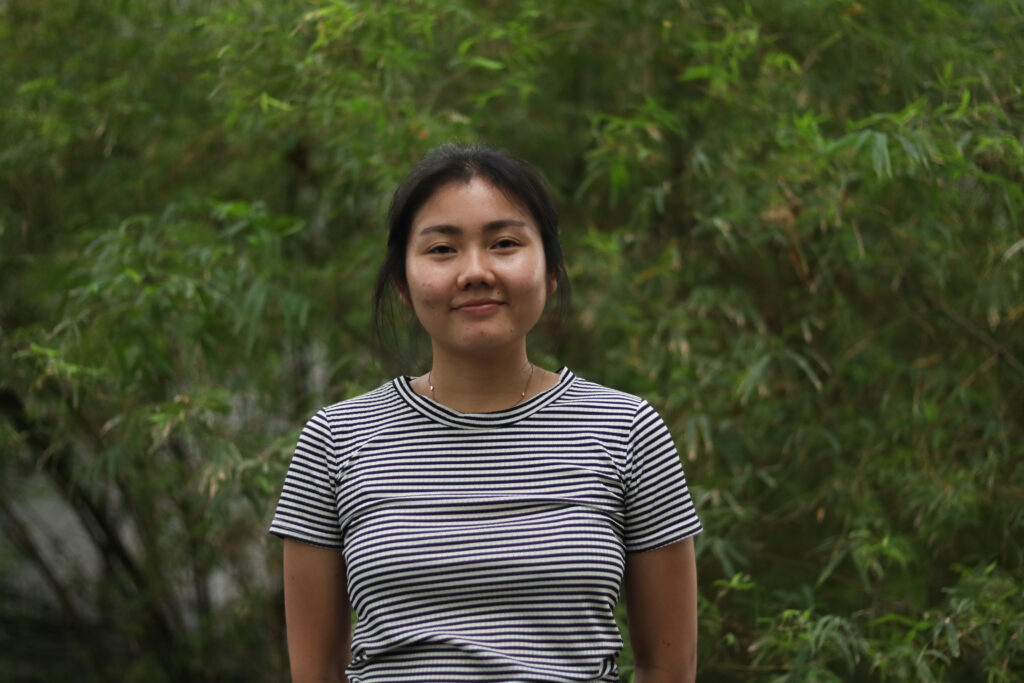 What is Green Lady Cambodia?
Green Lady Cambodia is a social enterprise that makes and sells eco pads, a washable pad for menstruation. However, the group also runs projects to raise awareness about sexual and reproductive health among young girls and women in rural areas, topics that Cambodian people rarely discuss publicly.
The eco pads that Vatey introduced to the Cambodian market aim to reduce the waste and pollution of single-use sanitary pads while also providing a more affordable option to women for monthly use.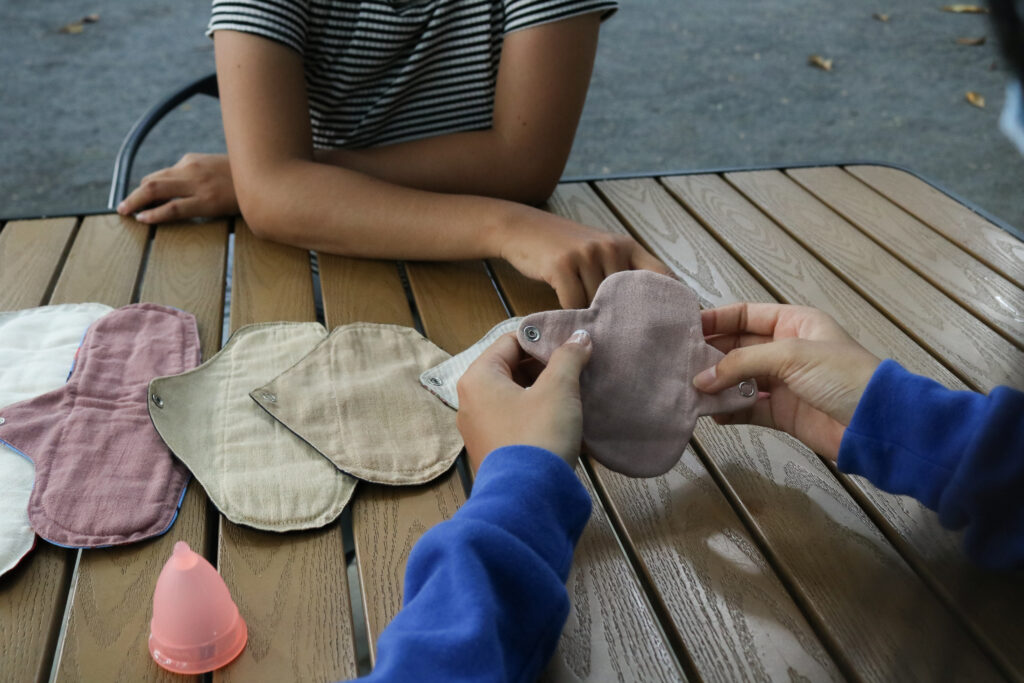 "I never force or say that the eco pad is so good that women have you use it," Vatey told Focus in an interview in late October. "But I try to share a lot of health issues so that women can decide for themselves whether to use it or not."
Introducing reusable feminine hygiene products
After taking an environmental course called 'Ecovillage Design Education' in Thailand in December 2016, Vatey started to use washable pads herself and learned about other important hygienic practices. The experience changed her life, convincing her that sharing knowledge related to women's health and the menstrual cycle is an important mission.
Initially, Vatey did not plan to make this into a big project though. She just wanted to share beneficial information with girls and women about affordable and reusable options for sanitary products, such as washable pads and menstrual cups.
Then, in 2017 Vatey started her project, with the initial budget coming out of her own pocket with some additional support from her seniors from university. After two months the grant from Flexibility Resources Inclusivity Diversity Action (Frida) that she applied for came through, providing vital funds for her cause.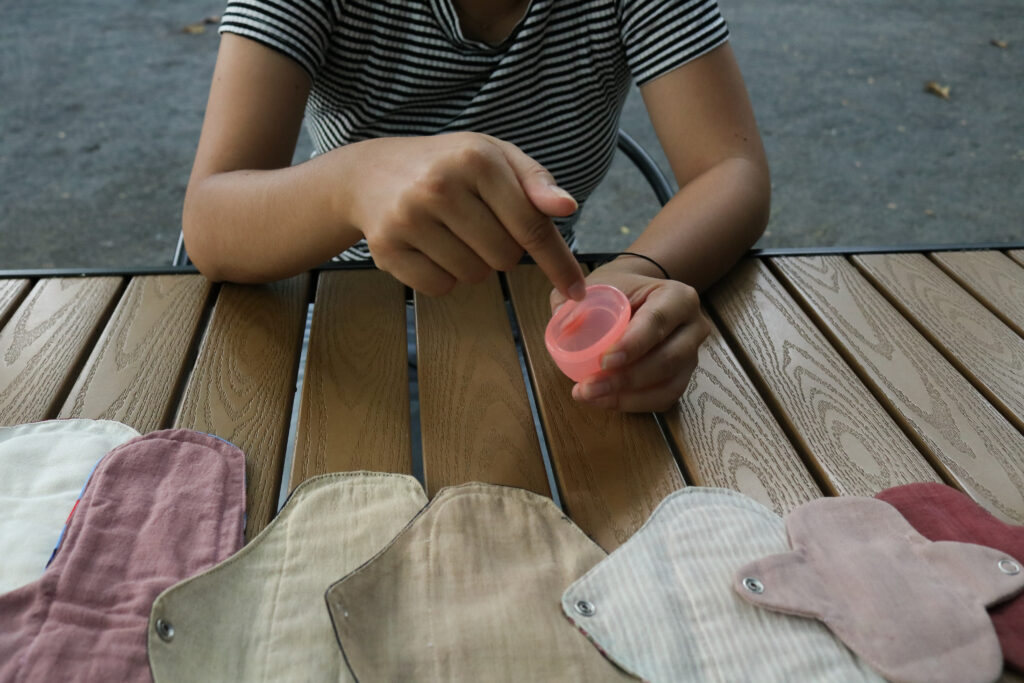 However, Vatey did not get family support when she first started working towards improving women's healthy menstruation. "At first, my parents did not understand what I wanted from doing it," she explained. "But then they began to understand what I was doing. They know that their child is not going to do anything bad."
Besides teaching high school girls in the provinces how to be hygienic during menstruation, Vatey also teaches them how to make handmade eco pads, comparing the skill-sharing session as gift-giving. Those happy moments became a motivation for her to continue the project.
"I used to want to give up," she said. "But when I think of the time teaching the girls, I could see how happy they were. That's why I couldn't let the project go."
Success is Defined by Ourselves
Vanity thinks that luck does not come on its own simply by doing nothing.
"Luck is about investing. Putting our energy into doing something… wanting something which is your own goal to make it happen into reality," she said.
She also believes that the new generation will have more opportunities to achieve what they want to do and, to her, young people today are more courageous and zealous than ever before.
The Green Lady Cambodia founder encourages young Cambodians to create something for the public good, but not to confine themselves to society's definitions of success and achievement.
"We define our success, and no one else defines our success."
Vatey and Green Lady Cambodia will continue encouraging women to try the washable pad and join her efforts to change the habit of single-use pads to protect the environment. She also hopes that she can help reduce the stigma around women's health so Cambodian people will be more open and start to talk about this important topic.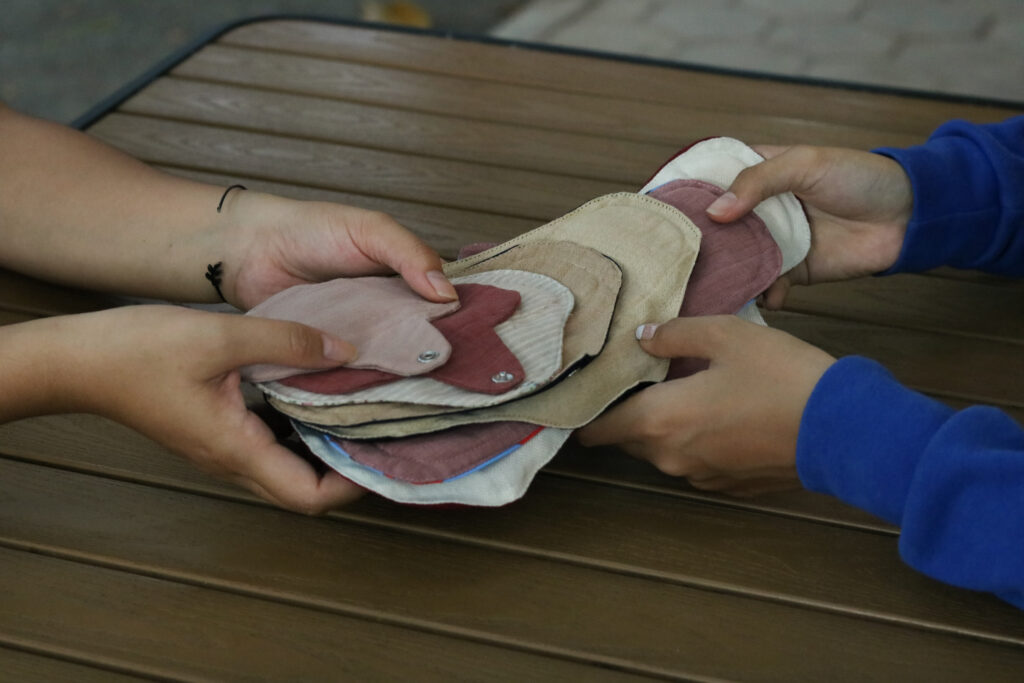 Editor Note: this article is a part of a promotional partnership with KampumEra that reports on the story of Cambodian youth who created their own Success.
This post is also available in:

KH