A united voice is a key to uniting the LGBT community in Cambodia, according to Ly Pisey, co-founder and coordinator of the Rainbow Community Organization of Cambodia (RoCK). Find out more on how Pisey is building a strong community as a support system to promote LGBT rights in Cambodia.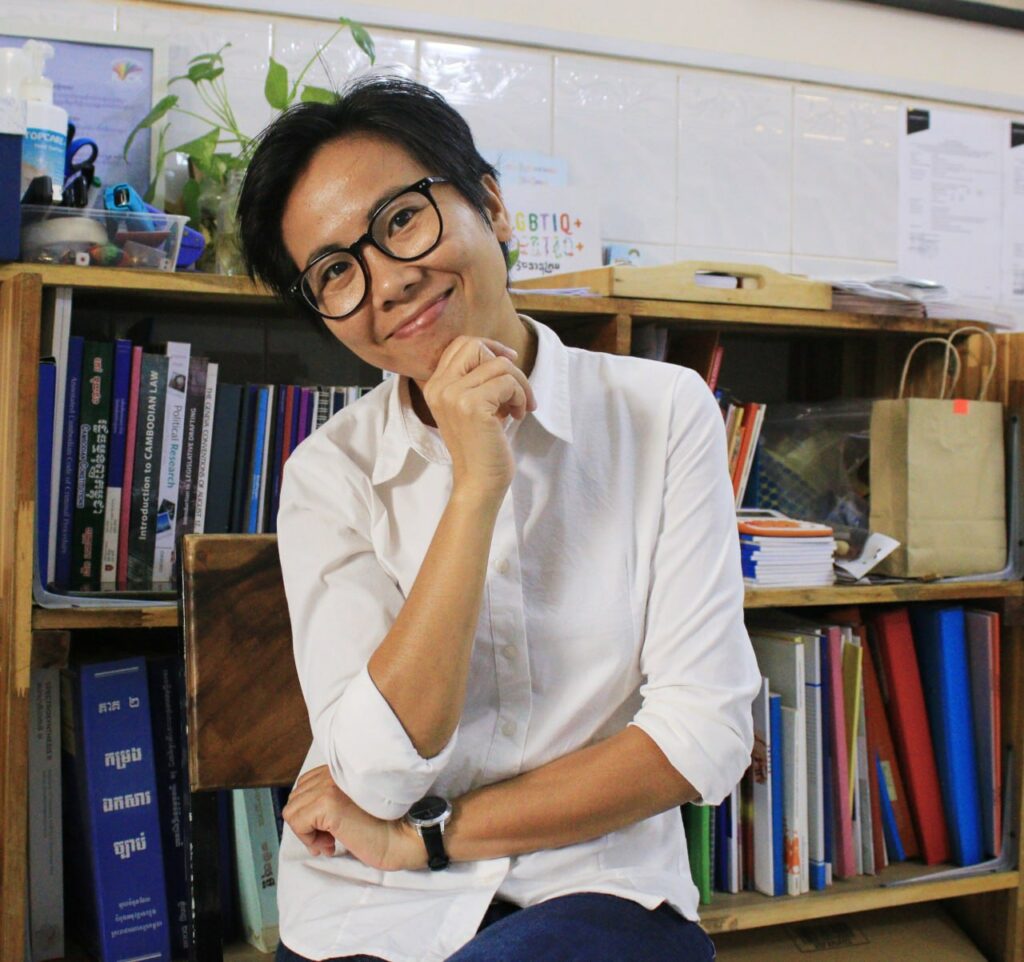 Ly Pisey is a person who strongly believes in the influence of the collective voice. Pisey, who is now in her mid-thirties, is one of the co-founders of the Rainbow Community Kampuchea, also known as RoCK.
Born in Siem Reap, Pisey came to study in Phnom Penh in 2002. After graduating with a bachelor's degree in law, Pisey has done a variety of social works for poverty reduction, human rights and women's development. These early working experiences make Pisey understand that forming a strong, united community is a key to empowering the voiceless. That idea had become her purpose, where she took it forward to her own community, and worked to grow a strong LGBT community in Cambodia when it was less visible a decade ago.
Since 2009, Pisey has been involved in promoting LGBT rights with friends, via celebrating the first International Day of Combating Discrimination against LGBT People in Cambodia and joined the international community in promoting LGBT rights. By giving a voice to LGBT people in Cambodia, Pisey and members of the group helped organize the LGBT community for many years before the Rainbow Community Kampuchea (RoCK) was finally established. In 2014, the Rainbow Community Kampuchea registered as a Non-Government Organization, to broaden the place and opportunities for the LGBT community.
Focus spoke with Ly Pisey, the co-founder of the Rainbow Community Kampuchea (RoCK) about her stories and experiences surrounding her contribution to promoting equal rights for LGBT people, and making the community more visible.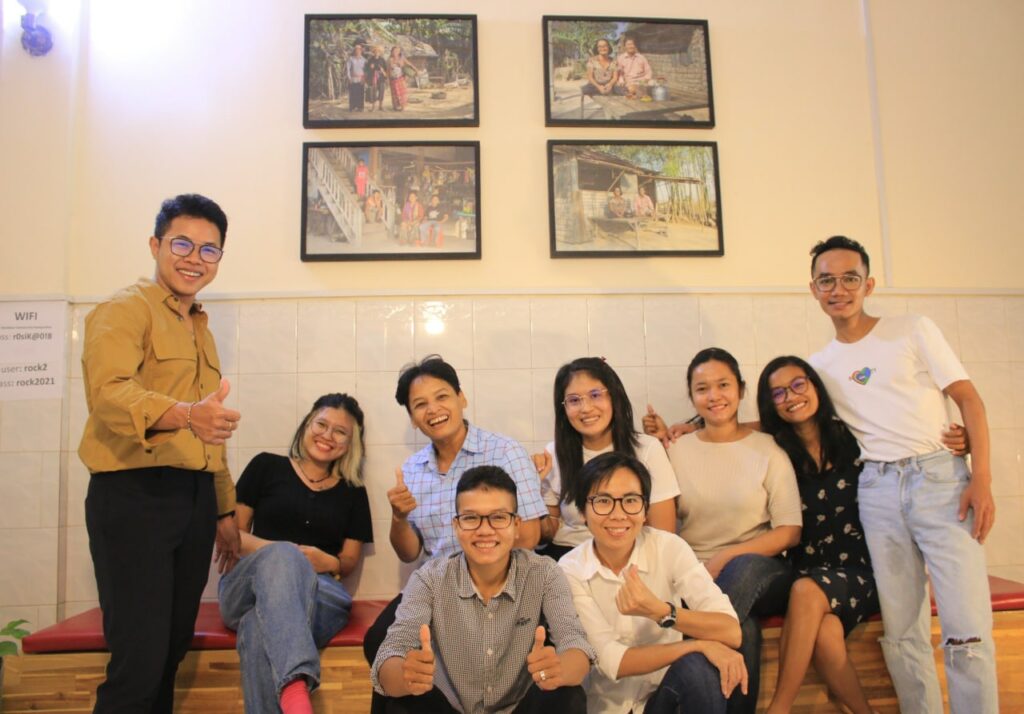 Why did you start working on promoting LGBT rights?
It arose from a life of experiences. From my personal experience, it was an overall reflection on society, family and myself. In my previous career, I worked with sex workers, mostly women, but there were also transgender people, factory workers, garment workers, and farmers. These working experiences made me find my will. Most of the poor are less vocal; their voices were unheard. There is a need for solidarity to make their voice louder. That's why when I worked at the grassroots level, my job focused on community building. When a group shares collective issues, we understand the challenges and needs or being curious about what's going on.
Later on, I started making my network with LGBT groups, as I am myself a lesbian. Working on women empowerment in the industry, my networks grew. As a lesbian, I felt it was vital to have a group with a common voice. I volunteered to form a community of LGBT people in Cambodia, which was quite diverse because we had foreigners and Cambodians, to celebrate the international day against homophobia, transphobia, and pride month in Cambodia for the first time in 2009. I remembered we met on the weekend to discuss further activities for the community. Later on we named our group, and applied for NGO status to make it a solid entity for us to easily operate our work.
The fact that we formed a group makes us feel warm. For me, the impact of forming a group is important for us because it does not make us feel isolated and alone as individuals.
How has your work changed you and the society around you?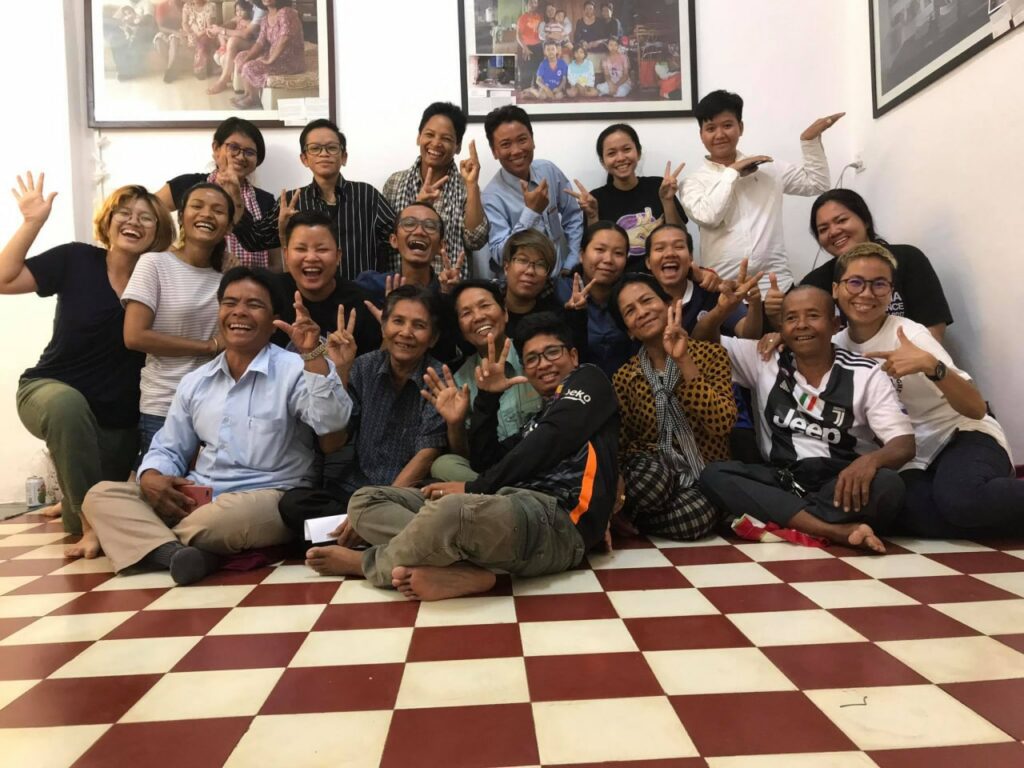 I see changes in individuals, groups and communities. The volunteers and I are tested to see if we can work together in a co-leadership style. Moreover, we are taught to not covet power and to be transparent, understanding, and seek help if we need it. All those necessary elements combined make us a resource-rich team that I am proud of.
A question "does the public see LGBT people more invisibly or vaguely compared to 12 years ago?" I don't think the Rainbow Community Kampuchea works alone. There are a variety of organizations that work towards the same vision as well. However, without us helping to raise the voice of LGBT in Cambodia, I believe the problem would still be overlooked. All in all, I think we have contributed to a clearer picture of LGBT groups present in Cambodian society.
What obstacles did you face in promoting the rights of LGBT groups as well as to make people around you see the same problem?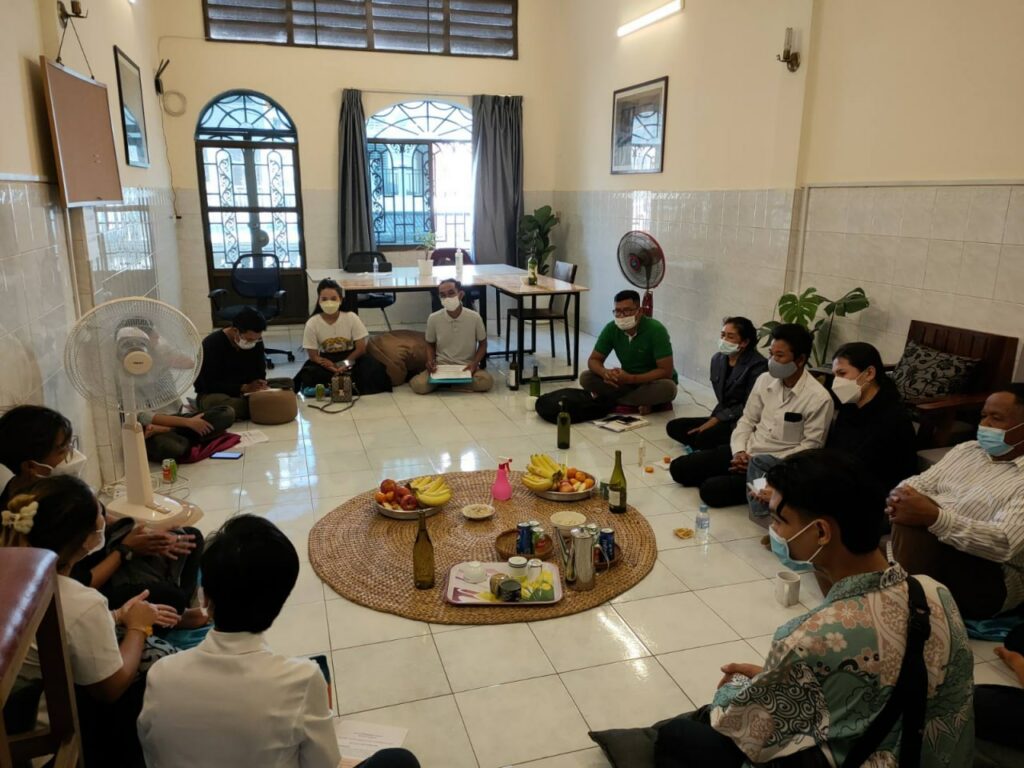 Our team has had to overcome a slew of challenges. How can we trust each other and work with a varied group of individuals who don't know each other? How can we communicate in a common language that everyone understands? All of these questions are extremely distracting. I personally learned that we must strive to manage everyone on the same page before we dare to tell the public, our moms, fathers, or other like-minded people, how to grow the will, how to understand each other, and how to be honest with each other. The most difficult and time-consuming task is establishing team trust.
Additionally, there are endless opportunities. For example, you are good at talking and your colleagues are good at doing, so we must push and encourage each other as much as we can.
What is more difficult is the fact that we are advocating for an issue that people, including people we are surrounded by, never seem to be interested in or pay attention to. On the other hand, our Khmer culture and morality view LGBT as a problem, so it seems like we are trying to crush the moral culture of our society. People do not like to see our group exist. Our team has worked to cultivate understanding and interest for a long time, sometimes we are exhausted and think of quitting. Yet, in order to move forward, we need a support system, and every day, a stream of emotional support and compassion comes from our team and community.
How do you get people to value your work and contribute to the promotion of human rights for all?
I myself and the community members always remind each other of why we created the Rainbow Community Kampuchea. Besides our clear goal, we also have to ensure the quality of our work as well. Not only that, we must remind each other what Khmer values ​​are and that is what we must know clearly. Khmer values​​ emphasize respect for each other, dignity, and honesty and responsibility.
This is our team's worth, and no one should be disregarded.
Through your work and experience, what can young people do to make positive changes in Cambodian society?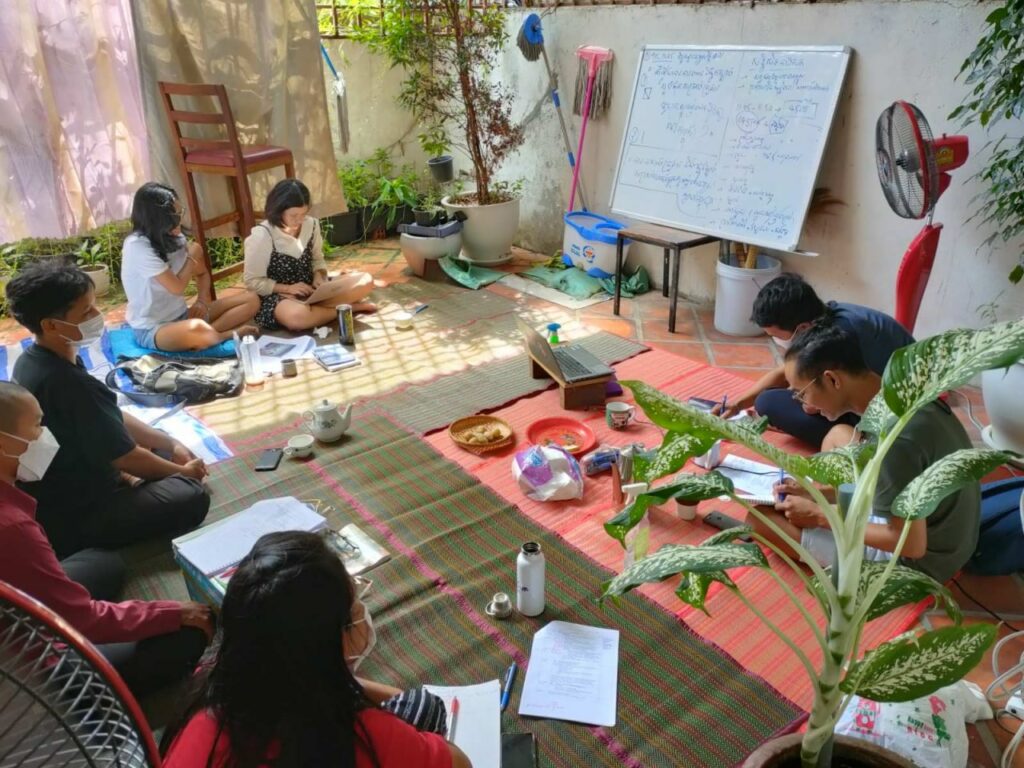 The younger generation and the older generation, in my opinion, both play a vital part in the development of our society. Both generations have advantages and disadvantages. Oftentimes the generation gap doesn't allow room for compromise between the young and the old. As such, we should all work to create a space or opportunity for people of all generations to talk to one another, learn from one another, and respect one another.
The great thing about young people, in my opinion, is that they have plenty of platforms via which they can communicate with one another and be expressive upon their needs. Of concern is the fact that individualism, celebrity, materialism, and power are ideas that are increasingly in the youth mindset. Because youth are the next generation of leaders, I don't want them to have too many of these attitudes.
I believe in the power of group and community unity because it is reminiscent of the old saying, "A bunch of chopsticks do not break."
Editor Note: this interview is a part of a promotional partnership with KampumEra.
This post is also available in:

KH