Do you want to decrease electricity costs and save energy in Cambodia? You can do it with advice from the experts.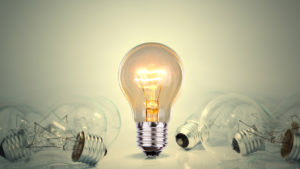 Cambodia's electric demands are continuously increasing in the city and other urban areas due to the growth in population, companies, enterprises, buildings and industries. 
A report on energy efficiency from the United Nation Development Program (UNDP) published on June 30th indicated that construction, along with garments, rice and tourism, is one of the four pillars of the country's economy. 
The report showed that the building sector is the biggest energy consumer in the country, with a share of approximately 40%, followed by transport and industry. It is estimated that the building sector's energy consumption will more than double by 2040. 
The report also covered household energy consumption, showing that energy use in residential buildings is dominated by lamps, electric cookers, refrigerators and air conditioners. This is expected to change, as when income levels rise, the purchase of electrical devices is more likely to increase accordingly.   
The study found that people who have air conditioners use them on average 14 hours per day, mostly at night time. It was predicted in the report that air conditioner and refrigerator sales will most likely skyrocket in the upcoming years, given the rise in incomes. 
Electronic appliances that Cambodian households use daily commonly include fans, televisions, electric stoves, refrigerators, irons, air conditioners, washing machines, phones, laptops, and electric water heaters.  
Cambodian people across the country, as a whole, mainly consume energy on cooking (45%), refrigeration (17%), using fans (13%), air conditioning (12%), lighting (9%) and others (4%). Lamps, refrigerators and air conditioners are the main devices consuming electricity within urban middle-class families in Cambodia. 
By replacing electrical devices with more efficient technology, each Cambodian household could save up to 3,000 Kilowatt-hours of electricity, accounting for $545 in cost yearly, according to the UNDP's report. 
How can you reduce electrical costs in your house? 
UNDP provided some tips for energy efficiency and saving, as well as minimizing electrical expenses.
Switch off: turn off lights, fans, air conditioners, televisions and computers when they are not in use. Try to avoid operating unnecessary household equipment and leaving TVs and other devices on standby mode, which can consume energy. An air conditioner left on while you are not home consuming less energy is a myth. You are wasting energy. 
Efficient lighting: replace all incandescent or broken CFL bulbs with good-quality LED light bulbs. 
Replace old inefficient appliances: you can save energy from replacing refrigerators or air conditioners purchased over five years ago. Look for and purchase electric appliances, including refrigerators and air conditioners, with energy consumption labels and 5-star quality. 
Tips you can implement to cool down your house.
Cool down with less: you can open windows for ventilation during cooler early morning or evening hours. Fans are normally cheaper to use and easier for maintenance than air conditioners; fans should be switched off when not in use. 
Cool down smarter: you can save 3% by setting one degree celsius higher, when it comes to air conditioners. During cooler seasons, you should try not to use air conditioners, if possible, or you can set a timer to run for only a few hours. 
Keep the heat outside and cold air inside: you can close doors or windows when the air conditioner is switched on, and try to seal off gaps in order to keep the cool air inside. Also, you can install solar screens, shutters or curtains to avoid direct sun radiation during the hot weather. Painting the roof with light colors will help you save some energy, and adding an insulation layer under the roof or on the ceiling is a plus.
Keep the air conditioner clean: you should follow the cleaning schedule instructions described in the manual. Cleaning air filters every month allows the system to run efficiently and getting air conditioners cleaned by a technician every six months is necessary.
This post is also available in:

KH