What is insurance? What should everyone understand about insurance?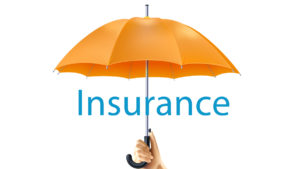 Insurance refers to a contract between an insurance company and a customer. The insured purchases the insurance to cover expenses or for reimbursement based on the policies agreed upon, in the case of possible accidents such as property damage, bodily injury, sickness, etc. While many are familiar with the concept, there is much about insurance that is unknown to the general public or that can be confusing.
Types of insurance companies in Cambodia
Cambodia has 28 total insurance companies, of which 15 are general insurance agencies, 9 handle life insurance, and 4 specialize in micro insurance. 
General insurance includes coverage for autos, property, medical, aviation transport, engineering, personal accident, and other insurances that cover other situations such as public property, general third party liability, product liability, currency, theft, employee fraud, employee accident, and professional indemnity. 
Life insurance is classified into four domains including whole life, term life, retirement, and endowment insurance.
Understanding various types of insurance in Cambodia 
General insurance refers to a contract drawn when a customer makes a payment to an insurance company to protect their property and/or health. 
Micro insurance is defined as a means of protecting low income people against specific risks, such as against their property and life.  
Vehicle insurance covers cars, trucks, motorcycles, and other road vehicles. Its primary use is to provide financial protection against physical damage or bodily injury resulting from traffic collisions and against liability that could also arise from incidents in using a vehicle. Vehicle insurance may additionally offer financial protection against theft of the vehicle, and against damage to the vehicle sustained from events other than traffic collisions.
Property insurance provides protection against most risks to property, such as fire, theft, and natural catastrophe damage. This includes specialized forms of insurance such as Fire and Named Perils insurance, Properties All Risks Insurance, Industry All Risks Insurance, or Householder Insurance.
Medical/health insurance refers to a type of insurance coverage for the cost of an insured individual's medical and surgical expenses.
MAT insurance is insurance covering risks comprising (i) maritime shipping, commercial aviation, space launching, and freight, which covers one or both of the goods being transported and the vehicle transporting the goods and liability and (ii) goods in international transit. 
Engineering insurance refers to insurance that covers a wide range of engineering related risks. It is comprehensive in that it provides complete protection against risks associated with erection, resting, and working of any machinery, plant or equipment. 
Personal accident insurance provides compensation to you or your family members if you sustain injuries caused by an accident that results in death, permanent total disablement, or permanent partial disablement.  
Life insurance is a contract with an insurance company that provides for a lump-sum payment, known as a death benefit, to beneficiaries upon the insured's death.
Permanent life insurance simply refers to any life insurance policy that does not expire, and will pay out to your beneficiaries when you die. Premium payment costs are usually locked in at the time of purchase, meaning the payments won't change while you own your policy. The younger and healthier you buy, the cheaper your payments will likely be. 

Term life insurance is life insurance that is only active for a time period, such as five or ten years. If you die during this period, the person or people you have named as beneficiaries get the cash payout of the policy. If you live past the term period, your coverage ends, and you get nothing back. However, many term life insurance policies let you convert them to a whole life insurance policy, so you do not lose coverage.

Endowment insurance pays the full sum assured to the beneficiaries if the insured dies during the policy term or to the policy holder on maturity of the policy if he/she survives the term.

Retirement insurance's policy provides for income during retirement age based on a percentage of the face value amount for monthly income. This type of policy will have a cash value in excess of the face value in later policy years so as to provide high death benefits or adequate retirement income.
According to the insurance law of the Kingdom of Cambodia adopted in 2014, article 28 states that life insurance is banned for people suffering mental health issues and being under treatment. 
An insured cannot receive benefits from the insurance if he/she commit suicide and beneficiaries are also not allowed to claim benefits if they collude with the insured, according to article 30 and 31. 
Latest data on Cambodia's insurance 
A report by the Insurance Association of Cambodia (IAC) indicates that premiums in insurance have risen in the first three-month term of 2020 by 21.4%, compared to that of 2019, as a result of a 70% increase in engineering insurance, 36.4% in health insurance, 21% in vehicle insurance, and 38% in other types of insurance. property insurance has also grown by 4.7% in that time.  
Life insurance rates have also surged by 18.4%, according to the IAC's report, while micro insurance dropped 13.5%. 
Predictions from Economists
While people from more developed countries tend to have more disposable income and are generally better informed about various forms of insurances, their counterparts in less developed areas tend to view insurance as a risky proposition due to tighter budgetary constraints and lack of proper information on the subject. 
Nget Chou, an economic researcher, mentioned the growth in the Cambodian insurance sector is a result of the rise in awareness and broad advertisement of insurance products. He said that Cambodians should purchase insurance if they can afford it. 
"If people do not know how to manage their finances, they should choose an insurance path in order to safeguard against risks such as traffic accidents, health issues, fires, etc," continued Chou. 
However, there can be problems with insurance; mainly late reimbursement and complicated filing processes, which can discourage people from purchasing insurance. 
Chou stated that since Cambodia's social protection is very limited, insurance can help fulfill the void. He added that issues mentioned about the insurance have decreased because of the expansion of insurance company competitors to ensure various affordable packages and better responses.  
He said, "There are many small-scaled businesses, as well as working class people, in Cambodia, so they should purchase insurance to guarantee their life security for the unpredictable future. Insurance is not as crucial for the minority of big investors and business people existing in the country as they are capable of dealing with the issues once they arrive."
This post is also available in:

KH