Doing exercises that fit your age and physical health can help ensure their long-term health benefits.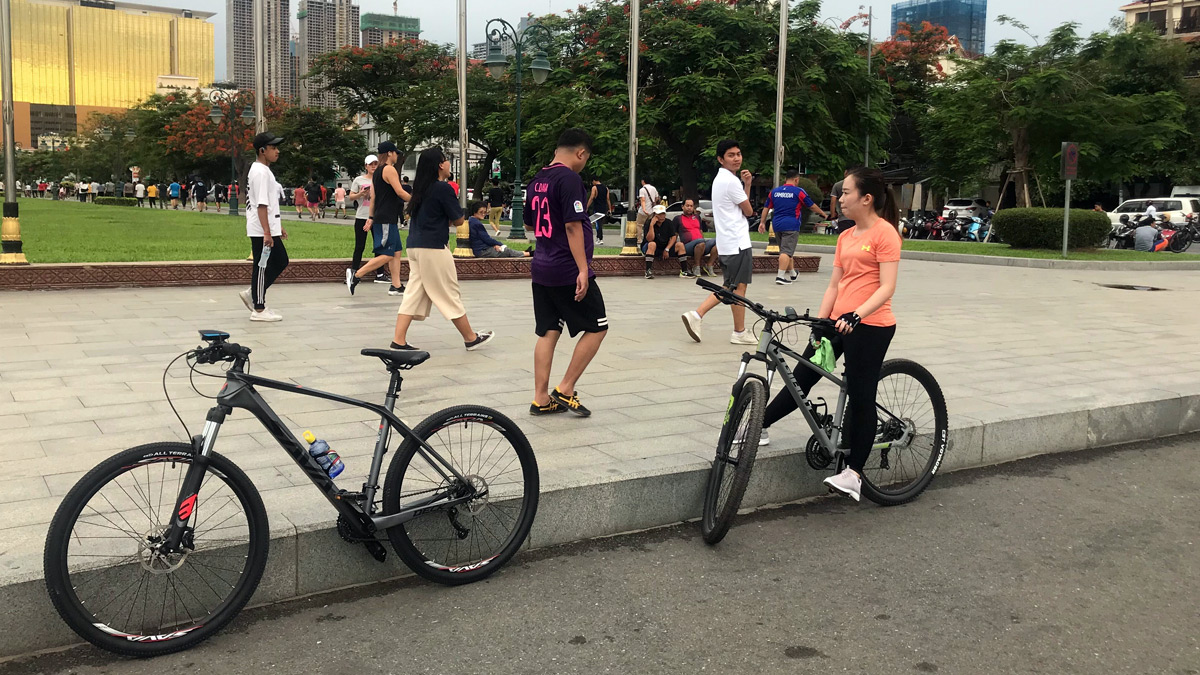 According to a study from the Centers for Disease Control and Prevention, exercise and sports can provide many benefits to people of all age groups, as they can help with body and mental development, reduce stress, induce sleep, minimize risks of chronic illness, and improve communication skills and promote a healthy lifestyle.
The study also shows that inadequate engagement in sports and movements will increase the risks of heart disease, diabetes, cancer, and other illnesses. 
A study by Britain's National Health Service indicates that various exercises and sports have differing characteristics and levels. A simple exercise can be measured by an elevated heart rate after the exercise and will help improve cardiorespiratory health and warm up body muscles. This level of exercise is characterized by being capable of having a conversation, but not singing, after exercising. However, intensive exercise is characterized by fast, short breaths and being able to only speak a few words at a time in a single breath. 75 minutes of the type of exercise or sport would equal to 150 minutes of a simple exercise in energy consumption.  
Simple exercises can refer to brisk walking, cycling, dancing, tennis, badminton, or hiking, while running, jump rope workouts, mountain biking, swimming, stairs runnings, and football can be classified as intensive exercises. In order to protect their health, people should plan a schedule for exercises that best fit their age and physique. 
Sports or exercises for early childhood (below five years of age)
An infant below one year old should be encouraged to move their limbs, head, and other parts of the body at least 30 minutes per day, on top of crawling. 

One-to-two-year-old children should be active at least three hours a day doing various activities such as walking, tricycle riding, and playing with toys. 
Children from three to five years old should also perform some easy movements for three hours per day including biking, jump rope, running around, swimming, playing musical instruments, and various sports to improve their physical activities and brain development, rather than sitting motionless and watching TV.
Sports or exercises for children and young peoples (five to 18 years of age)
People at this age group should move around through aerobic exercises or sports that can strengthen muscles and bones. 
At least 60 minutes per day is advised for these types of exercise which includes cycling, running, jogging, jump rope, basketball, football,  dancing, rock climbing, and other sports that help with your cardiorespiratory and muscular movement. 
Sports or exercises for adults (age 19 to 64)
If you are in the 19 to 64 age group, you should frequently be active, exercising your arms, legs, back, shoulders, and other large muscle groups at least twice per week through yoga, pilates, tai chi, weight training, or any variety of other sports. 
You should perform at least 150 minutes of simple exercise or intensive exercises for 75 minutes a week and avoid sitting in one place for a long period of time. 
Sports or exercises for older adults (above 65)
Exercises remain important for people at this age group. Older adults should select activities for physical balance and flexibility at least twice a week. However, if you are healthy and strong, you can do normal and intensive exercises such as cycling, dancing, tennis, badminton, hiking, jogging, jump rope, mountain biking, swimming, stairs training, and football.
If you do not feel well or have sufficient energy for these exercises, you can try to do some less vigorous exercises such as walking around the house, slow pace jogging, housework, yoga, and tai chi.
If you've had a fall and are worried about having another accident, you should try sports that are good for physical balance and flexibility to gain some strength, especially in your legs.
This post is also available in:

KH