Unrealistic beauty standards can have serious effects on the physical and mental health of many people.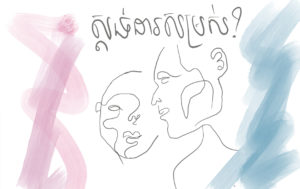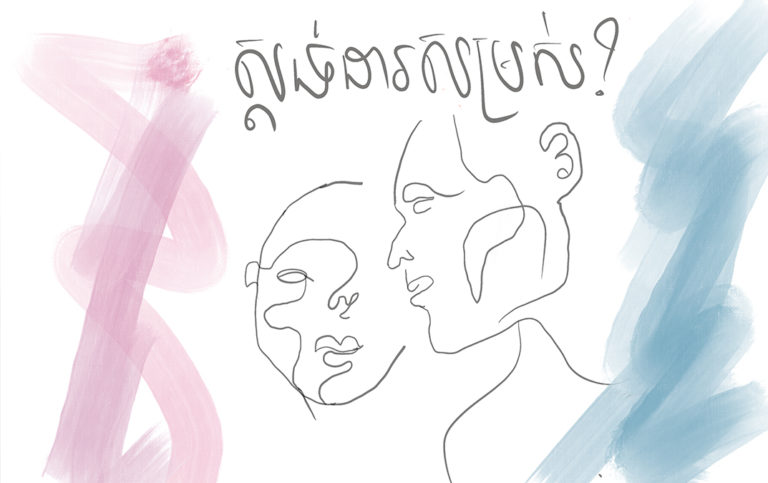 Everyone wants to be beautiful. However, to achieve a standard of beauty set by society, some people change their bodies and minds to feel attractive. These societal beauty standards have caused issues for individuals and society as a whole, including discrimination, mental health issues, physical health issues and social anxiety. 
What is a beauty standard?
Each country defines beauty standards in different ways, which is generally thought of as an expectation set by society. According to a study conducted by Antonio Fuente del Campo, an international editor of the Aesthetic Surgery Journal in Brazil, beauty standards vary in each country, and are set based on the country's custom, traditions and culture. Social media and other sources such as magazines, movies and advertisements have exerted strong influences on society, affecting the value and definition of beauty standards. People who are heavily influenced by the media are more likely to change themselves in order to fit in. 
When did beauty standards first appear?
Dr. Dietrich von Bothmer, curator of the Greek and Roman department at the Metropolitan Museum of Art in New York, stated in a study, that Western beauty standards were created 2400 years ago in Greece and the Roman Empire. However, the standard has varied from time to time. 
Why do we have beauty standards?
Jean Liebault, a well-known 16th-century French doctor who wrote about beauty and health, mentioned that the main factors in the creation of beauty standards include status, economy and politics. 
Based on Cambodian history, Khmer people did not value appearance and external materials as much as other societies. Although in the past, Cambodia's culture strictly required a daughter to "Jol Mlob", referring to staying inside the house for a short period of time in order to study womanly rules and the duties of a housewife, and to take care of their beauty, people are currently no longer embracing this tradition. 

However, beauty has undergone a radical change, as it is now considerably more valuable to both women and men, as they are using different types of cosmetic and skin care products. Some people have chosen plastic surgery to fulfill their own needs and become more attractive citizens in society in their eyes. Many people think that having a good-looking appearance represents high class and better family economic status.  
What is a standard of beauty in Cambodia?
Sources that define beauty standards in Cambodia are linked to many societal changes. 
The main factor, rooted in Cambodian people's mindset prior to the French colonial era, was skin complexion. In Asia, including Cambodia, caucasins have been provided more privileges in society, as their white skin represents power, wealth and reputation. However, darker-skinned people are considered to be less wealthy and have lower status in society, as they must have worked in the sunlight to gain their darker complexion, such as farmers or labor workers. Many Cambodians embraced this mindset up to the present.  
In the current society, women's beauty standards refer to white skin, height, a slim body, a full chest, and attractive facial features such as soft skin, a sharp nose, oval or V-shaped facial structure, two-layer eyelashes, white teeth, and long, smooth, straight hair. Cambodian men's beauty standards are defined by being tall, muscular, having a well-structured face, and white or paler skin. However, men's standards tend to not primarily focus on skin complexion, unlike women's. 
Ros Socheata, who is a staff member of a female clothes collection store, shared her point of view on the current beauty standard in Cambodian society. 
She said, "The majority of people think that white skin complexion is beautiful, especially women. They must have light skin, slim bodies, sharp noses, long straight hair and a big chest to look attractive. I think men should have 1.75m for height and some muscles, which is less complicated."
Based on her life experience, she has also encountered problems with beauty standards, as it has negatively affected her mental health and self-consciousness of her body. She also wanted to change her body to fit into society's standard. 
"Sometimes I feel self-pity because I wasn't born with a sharp nose or light skin complexion. My friends always joke and mock me about my big nose, making me feel ashamed and think of getting plastic surgery", added Socheata. 
She also uses makeup and other whitening skin lotion to have a sense of belonging in society. "I always apply whitening lotion, as light skin complexion is beautiful and any colors will suit well with white skin. Whenever I see people with light skin, I think they are beautiful and I want to feel beautiful as well", told Socheata.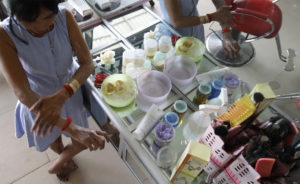 What are the negative impacts of beauty standards?
According to a study from the National Center for Biotechnology Information, a health institute in the U.S., using non-standardized products can cause allergic reactions and health issues, in particular products that contain high amounts of iron, cadmium, zinc and other chemical substances found in lipsticks, hair dyes and makeups. 
A joint research study conducted in 2015 by international doctors from the International University and the Health Science University in Cambodia, indicated that skin whitening products containing 35,000 times higher amounts of mercury than the standard set by ASEAN can severely affect people's health. Mercury is used in skin care products such as body lotion and whitening creams to reduce melanin compounds in the skin. 
According to data from the World Health Organization, mercury based chemical substances are listed in the top ten most dangerous chemical substances in the public healthcare sector. This is because they can affect the nervous, immune and digestive systems, especially lungs, kidneys, skin and eyes. Pregnant women should strictly avoid mercury because it can affect a fetus in utero and early in life.  
Cosmetic products, in particular whitening products – such as body lotions and pills that make your skin light within a week – and other product sales are mushrooming in Cambodia's market, especially on online platforms, to meet the rising demands. A committee of the Interior Ministry against fake products destroyed 60 tonnes of fake cosmetic products in 2018, including hair dyes, hair conditioners, shampoos, face powder, body lotions, lipsticks, hair sprays, and perfumes, confiscated from three locations in Phnom Penh and Kandal.
Though beauty is an external factor, it has gravely affected people's mental health. According to a study by the British Psychological Society, people constantly become worried about their living standards and create bad routines such as diets that can be harmful to health.
These beauty standards also trigger discrimination in society, the workplace, school, public spaces and family. 
Tann Somethea, a media management student at Royal University of Phnom Penh, mentioned her experience with being a victim of beauty standard discrimination in soceity and mockery from her own family. 
"My family, especially my mom and my grandma, always talk about how gigantic I am as a woman. I have muscle legs (it's like very big); they always compare mine to elephant legs or things alike", told Somethea. 
According to a study conducted on social psychology by Stefanie Johnson published on the Science Daily website, people with perceived beauty are most likely to receive higher salary, good work evaluations and more opportunities in a variety of tasks. Also, people with a better appearance undergo discrimation in some labor jobs, in particular women. 
The scope of beauty standards has been increasing and exerting enormous influence on people due to technology's quick function to share information and social media. Beauty standards can unlock a negative mindset and trigger low social morality as people provide value and make discriminatory judgments based on appearance and skin complexion. The concept of beauty standards, which many have come from international sources, are able to make a negative impact on local culture through overrated and inappropriate advertisements.
The value of beauty standards are various, depending on individuals and locations. Personal preference is a big contribution to the value of beauty standards. 
Somethea acknowledged and accepted her natural beauty after she graduated from highschool and experienced diversity in society.  
She said, "To me personally, beauty is like the combination of great character, inspired spirit and confidence. Beauty is not what you see on the outside, but from the inside of a person."
This post is also available in:

KH