Up to 100 painters, sculptors and photographers are expected to vie for $5,000 in prizes in a jury competition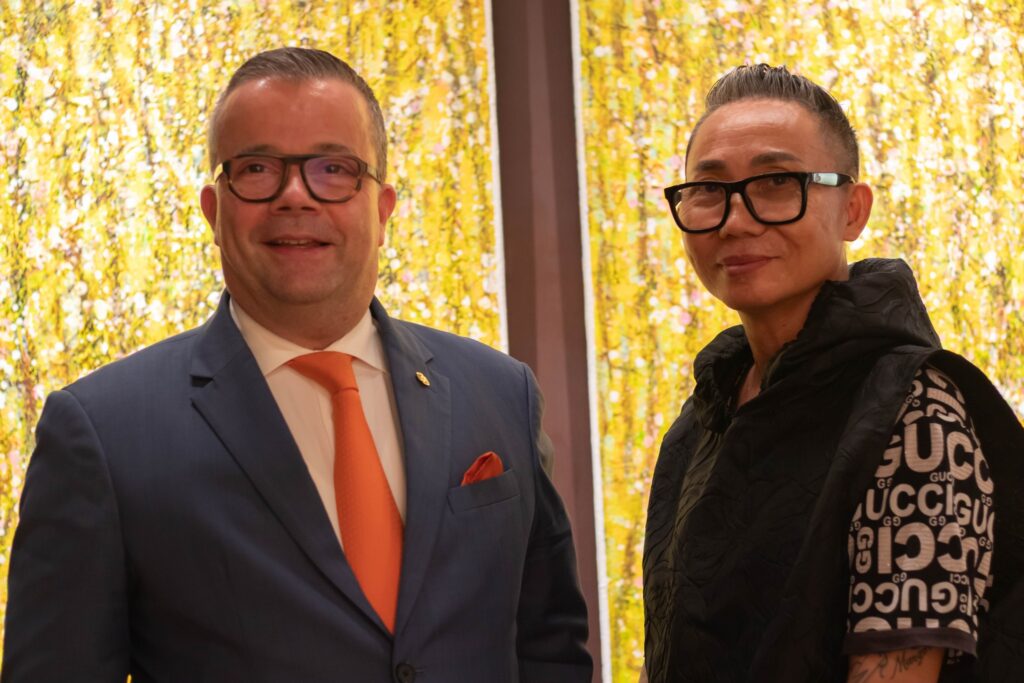 ---
The Sofitel Phnom Penh Phokeethra has announced a major new multi-arts competition for Cambodian artists in celebration of the nation's 70th anniversary of independence.
Hosted by The Gallery exhibition space at the hotel, and co-sponsored by Phnom Penh's Le Lézard Bleu gallery and Recreation-Cambodia.com art consultants, the multi-arts competition will accept entries through Independence Day: 9 November 2023. Not coincidentally, the title ("Ekarieach") and theme of competition are both "independence."
"This can be any kind of independence, or freedom, in all its possible variants," said Charles-Henri Chevet, area general manager for the Sofitel group.
The rules specify that the entry must be an original "tangible" creation — painting, sculpture, photography, but not digital. There are no restrictions on size or base material. Find a registration form here.
The prize pool is US$5,000, including a $3,000 jury prize, a $1,500 public prize and an additional $500 young talent prize.

"The contest is open to confirmed artists, but also to a new generation," said Chevet. "Cambodian art is beginning to change from the traditional style," he added, and winners will be determined in part based upon their creativity, originality, emotive expression and elements of surprise.
Sixty entries have already been received. The competition committee hopes for 100. Work will be assessed in November and December. Winners will go on exhibition in January-February 2024 in The Gallery.
The competition was developed by Chevet together with Jean Morel, curator of Recreation-Cambodia.com, and Pierre Rol of Le Lézard Bleu. All three will serve on the contest jury, along with Chan Vitharin, art professor at the Royal University of Fine Arts; Valentin Rodriguez, director of the French Cultural Institute; Ky Soklim, former general manager of the news website Thmey Thmey; Chau Sun Kerya, spokeswoman for the Apsara National Authority; and Casey Barnett, president of the CamEd Business School.
The Gallery, which Chevet established at the Sofitel Phnom Penh Phokeethra in 2015, mounts six exhibitions per year, changing every two months. Currently presenting is "Joy," featuring the paintings of Savann Thav.