"A delightful blend of diversity and uniqueness" is how one noted chef describes the food of the western Cambodian city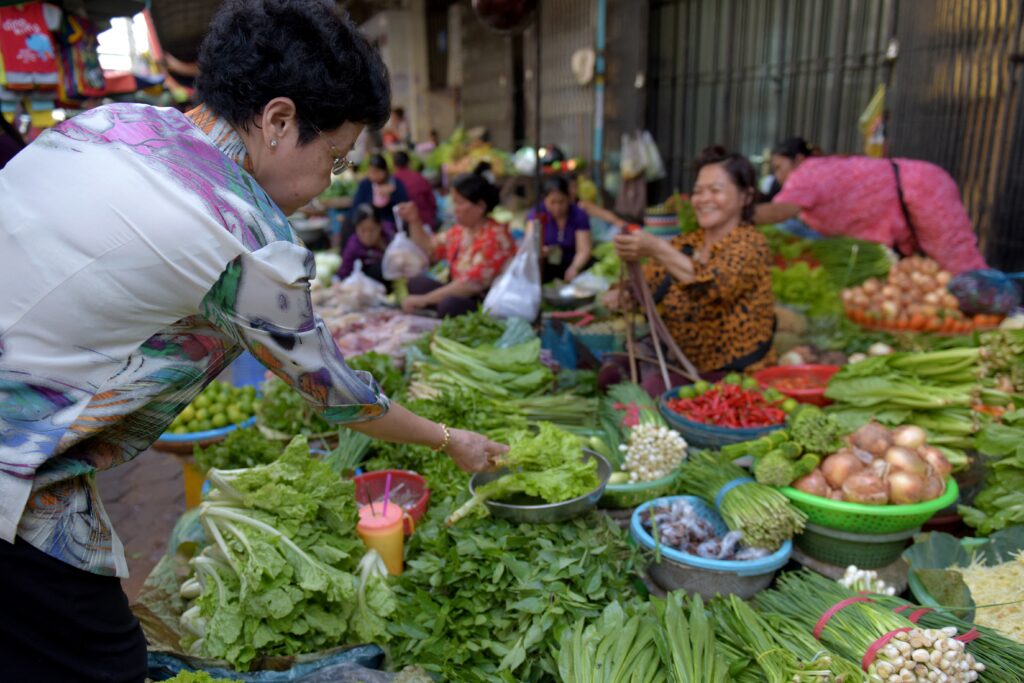 It was no accident that the western Cambodian city of Battambang was chosen last week as the recipient of an international honour for its culinary cachet.
On World Cities Day, October 31, the UNESCO Creative Cities Network made Battambang the first Cambodian municipality (among about 300 worldwide) to be recognized for incorporating culture and creativity in its urban development plans.
"Battambang's food is a delightful blend of diversity and uniqueness," said Ros ("Nak") Rotanak, one of Cambodia's best-known chefs as an author and television personality.
Battambang's cuisine, she said, is built around locally gathered ingredients, including fresh vegetables and fish from Tonlé Sap lake and its tributary rivers. Fields nurture a variety of rices, vegetables and fruits: sandek (beans, peas, lentils and peanuts), papayas, pomelos and oranges.
But ingredients themselves, fresh and delicious though they may be, are merely stand-alone parts before assembly — thus, the importance of culinary training cannot be underestimated, Nak said.

"Culinary training is essential for several reasons," she emphasised. "Firstly, it serves as a guardian of traditional cuisine, ensuring that the culinary heritage of the nation endures and is passed down through generations.
"Moreover, it broadens the horizons of professional chefs and individuals in the culinary industry, equipping them with the skills and knowledge needed to elevate Cambodian gastronomy to new heights.
"Furthermore," Nak concluded, "it helps promote Cambodia through its unique food culture. The country's healthy and delicious culinary offerings not only tantalize the taste buds but also contribute to overall well-being and contentment."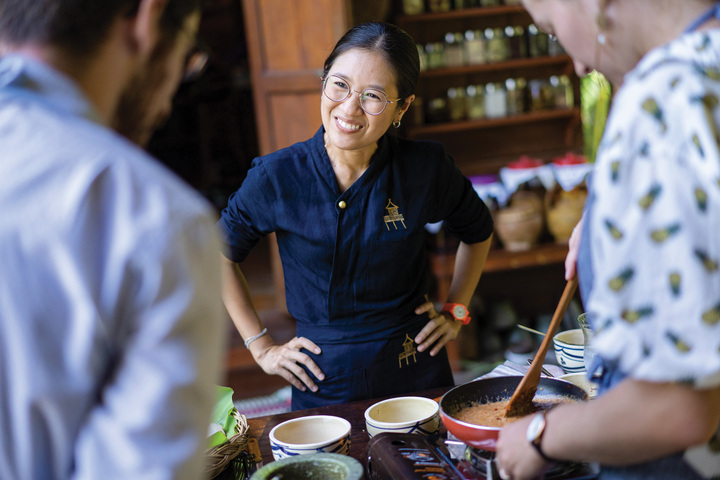 In Battambang and its region, prahok (fermented fish paste), various fish sauces (tek paem and sangvak), curry pastes (bok bo proek) and dipping sauces (teuk kroeung) boost such iconic dishes as bor bor phek (rice porridge), chhar mi kantang (white noodles fried with beef and cabbage), num banh chok (rice noodle soup with herbs, popular at breakfast), and mee kola (vegetarian noodles with green papaya).
Other enormously popular Battambang dishes include nem trie (a spicy raw fish snack), krolan (sticky rice in bamboo tubes), num poum (coconut rice-flour waffles), dong khteh (creamy coconut meat) and milky mango.
An example of Battambang's culinary creativity is amok (or hor mok), probably the most iconic of Khmer dishes.
"People make the most of available ingredients and follow their cravings," Nak said. "When it comes to hor mok, the choices can be quite versatile, ranging from fish to snails, chicken or eel. On some occasions, people in Battambang serve it in a bowl instead of steaming it in banana leaves, which is also found in Siem Reap."
In expressing his congratulations to the city for its international honour, Chhay Matinal, deputy governor of Battambang province, suggested that a culinary event might be organised to showcase the cuisine in the not-too-distant future.
The designation of Battambang "will enable the promotion of Khmer cuisine on a global stage, and more importantly, attract more visitors to experience the diverse flavours of Cambodian gastronomy," Matinal said.
Of the 55 newly designated UNESCO Creative Cities, seven were named for their gastronomy. Besides Battambang, these included three other cities in Asia (Chaozhou, in China's Teochew province; Gangneung, South Korea; and Iloilo City, Philippines), two in Europe (Switzerland and Crete) and one in Africa (Cameroon).
Other categories recognized were music, literature, folk arts, design, film and media arts. In Southeast Asia, cities honoured included two each in Thailand (Chiang Rai and Suphanburi) and Vietnam (Da Lat and Hoi An), and one each in Malaysia (Ipoh), Indonesia (Surakarta), the Philippines and Cambodia.