How has Covid-19 affected football in Cambodia?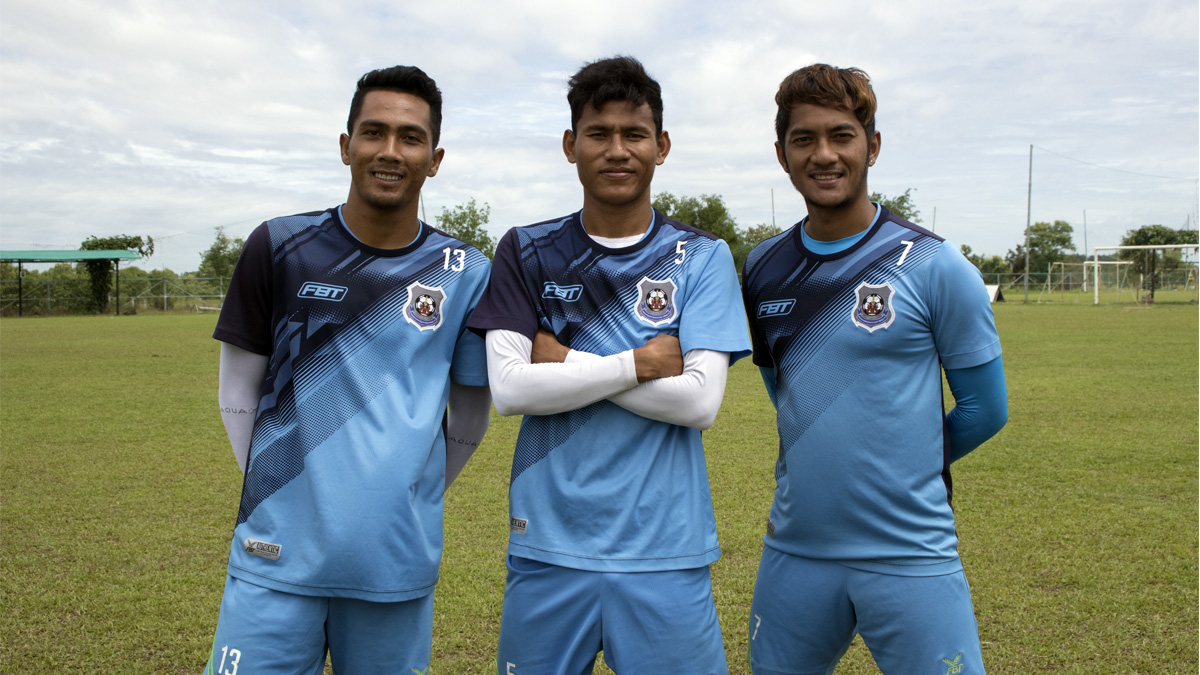 The roar of the crowd and the traditional handshakes between players are the common sounds and sights before a football game kicks-off. Both have been absent in recent football matches, where audiences are not allowed in the stadium – the Covid-19 pandemic has locked the turnstiles and shuttered the gates. 
At the moment, closed-doors matches are the best option to minimize the risk of Covid-19, while ensuring sporting fixtures can continue. The matches can be viewed live through Facebook and various television channels.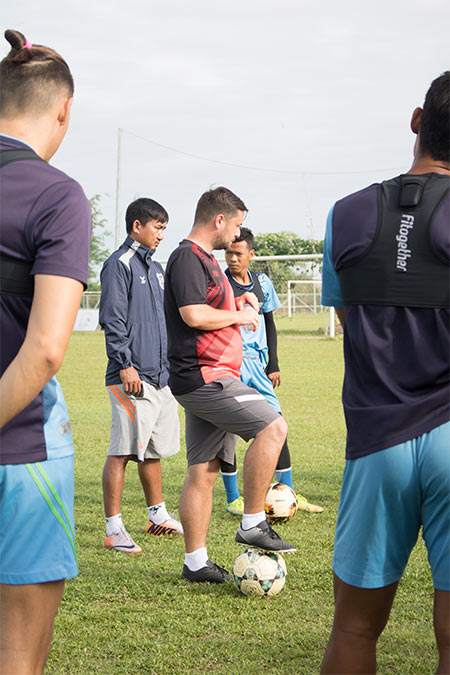 "Football without our supporters is very unusual and not what we want," said Conor Nestor, head coach of Preah Khan Reach Svay Rieng Football Club (PRK Svay Rieng FC). "But we respect the decision and we understand the situation." For Nestor, this is the new normal in football, which he and his team, like adapting to a new opponent or a tricky winger, have to get to grips with.  
"Playing with supporters in the stadium boosts my confidence to the whole new level. But, now they cannot join us, but deep down I know they are supporting us from home," said Soeuy Visal, the team's captain. "It is different, but the support is always there." 
For striker Prak Mony Udom, the tight training schedule for each match as a result of the long postponement worries him the most. "It is very difficult to train for match after match," said Udom.  
The whole Cambodian football schedule was postponed in March, including the Metfone Cambodian League, Hun Sen Cup and Asian Football Confederation (AFC Cup) – the majority were only allowed to resume in July. 
The national team is still awaiting final confirmation regarding the regional AFC Cup, which will take place abroad at a centralized venue at the end of September. 
But luckily for Cambodia's local football teams, while they have been hit financially by the pandemic, they have been able to retain their roster.
"We are very lucky that it did not affect our salary – we appreciated it," said Nestor. "But it affects some bonuses because when you cannot play – you cannot win – you cannot get the bonus for winning."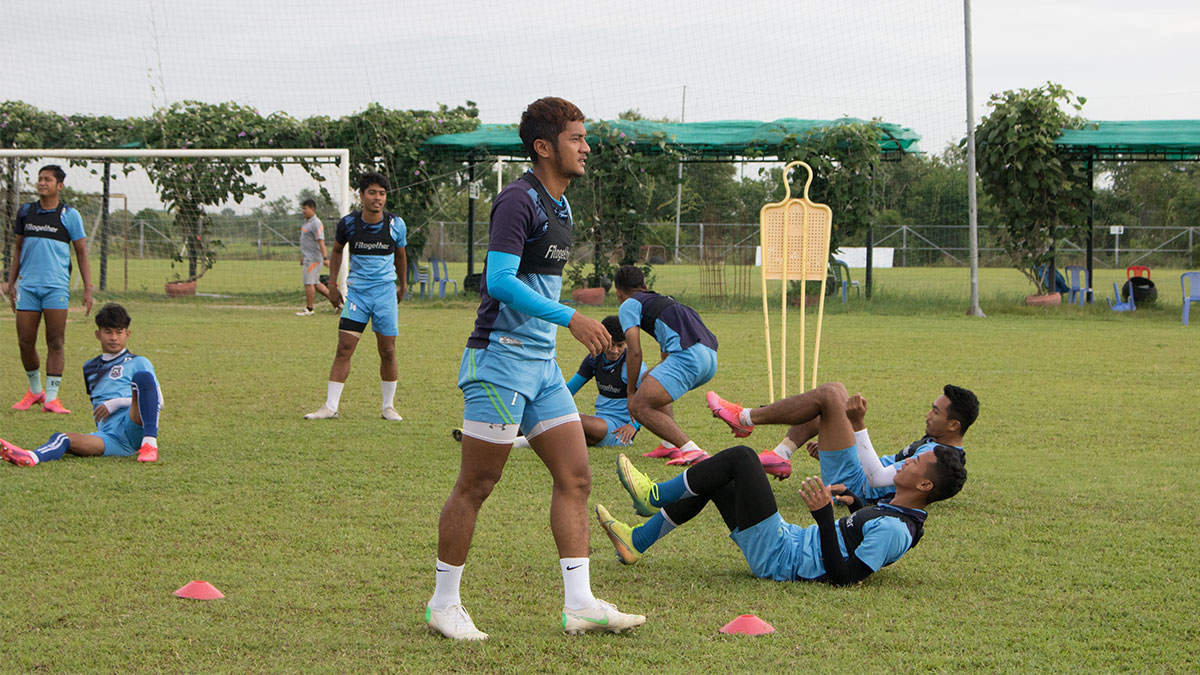 In early July, the season kicked off in front of empty stands. At the start of Covid-19, Nestor put a stop to all face-to-face training, to make sure everyone in his team was safe. "We didn't even train in the early stages because we were trying to figure how serious everything was. So, we asked our players to stay at home", said Nestor. 
Just like other professions, staying connected with each other through Zoom is a way to keep their work on track. Before the government eased the restrictions on sport, Nestor and the team's fitness coach trained their players from home, via the video calling platform. 
Since football is a sport that requires face-to-face training and strong teamwork, the online training was close to useless. However, they kept using it to make sure their players stayed in shape while away from the training field.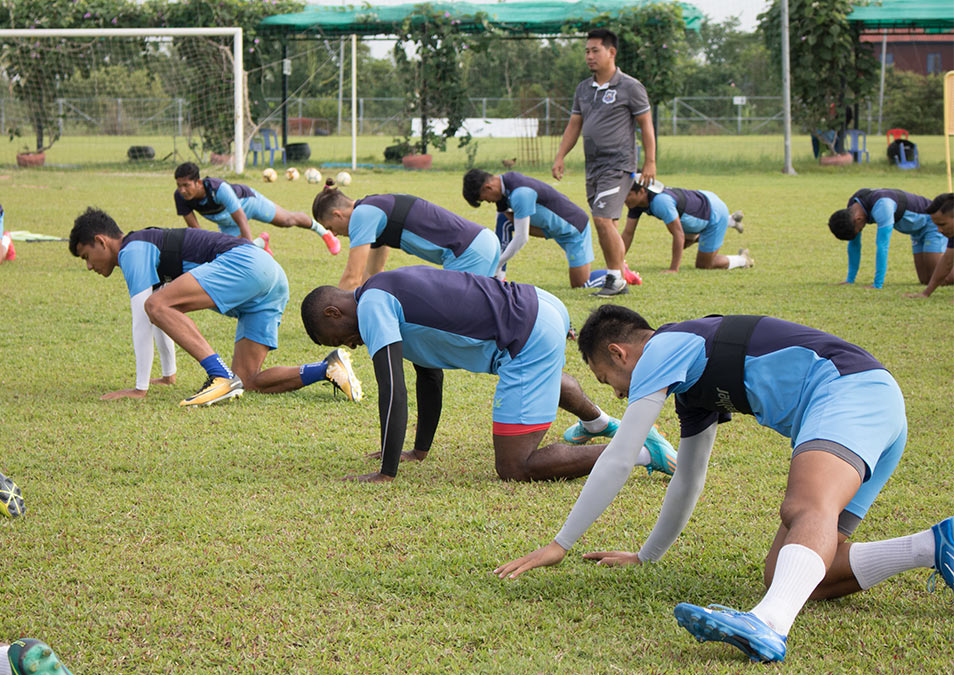 "All of them were in good physical condition when we came back to train – so, I am happy to coach players who are extremely professional," said Nestor. "They love their job and their team, so it makes my job a lot easier." 
Sareth Krya, a defender for PRK Svay Rieng FC, said training alone was hard. "It is hard to train alone since we are required to play in a team," he said.
When asked what he wanted to tell the fans, Nestor said the team longs for the day crowds can return, when it is safe to do so. "We miss our supporters and we are waiting to get back to the stadium with them cheering for us," he said. "That is the football match we want to feel again."
This post is also available in:

KH