Once dubbed the Pearl of Asia, Phnom Penh has been reborn as a thriving commercial and cultural hub at the meeting of four rivers in the heart of Cambodia.
WRITTEN BY CRISTYN LLOYD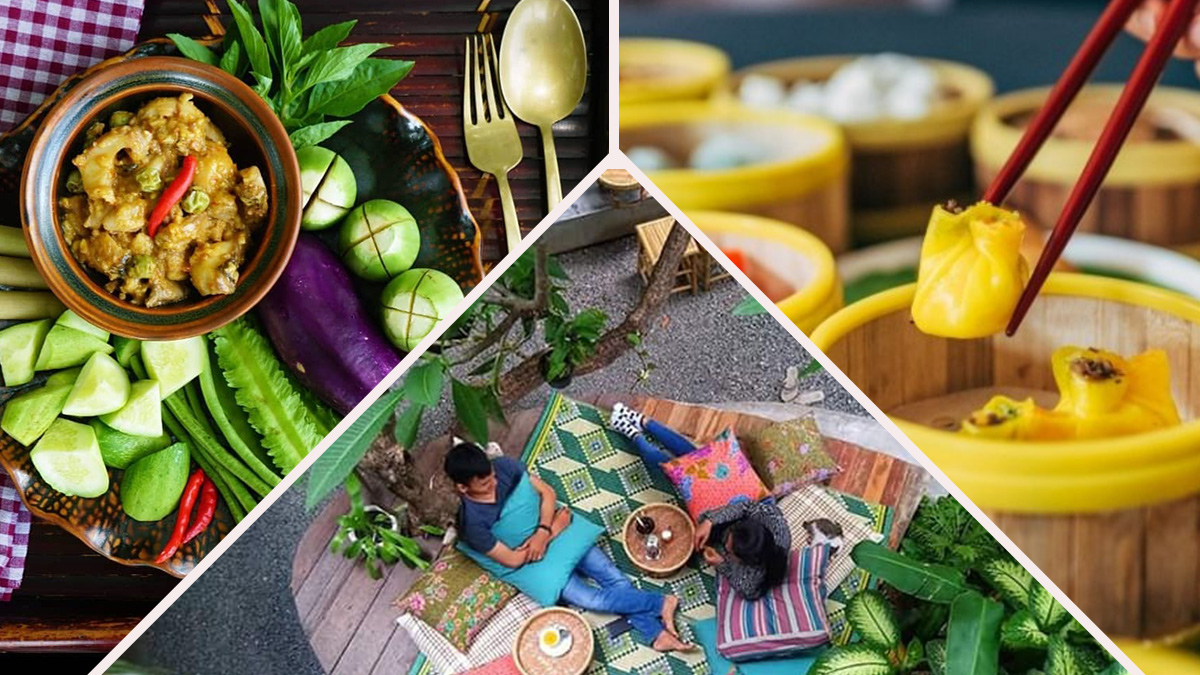 Luxury restaurants and bars line streets resplendent with colonial and Buddhist architecture, from the golden spires of the Royal Palace to the modern majesty of Vattanac Tower. Here, we break down the best of the best of what this flourishing capital has to offer.
Kravanh
First opened in 2009, Kravanh was one of the first drivers of the country's then-burgeoning culinary scene and remains a prime player despite ever- increasing competition. With current operation further north near Wat Botum Park, this restaurant offers both a casual bistro setting in the day time as well as a more intimate, candle-lit vibe for the later hours. Presenting elegant takes on classic Khmer cuisine and home cooking favourites, Kravanh's fish amok, Cambodia's national dish, is a solid choice, as well as any of the fabulously rich curries – for the more daring, try out the fresh Mekong lobster or the pan-fried snakehead fish.
Katanashi 
This tapas bar serves up a sumptuous mix of not only Japanese classics – although they are some of the capital's best – but a healthy helping of dishes which fuse the flavours of East Asia with traditional cuisine from Latin America and Europe. While its unusual offerings, such as the pesto-based wasabi guacamole, Japanese nachos or a pizza topped with fish eggs, may seem too out-of-the-box for a regular foodie, this playful combination of East and West is a popular practice in Japanese eateries, according to owner Yuta Yamauchi. Small yet cosy, Katanashi is nestled alongside a host of fine restaurants and bars down a charming alleyway off Street 51 in the bustling expat neighbour- hood of BKK1.

Malis
The master chef behind this plush Phnom Penh favou- rite is Luu Meng, a leading voice on Khmer cuisine and one of the first in the country to take on the grand aim of reviving a rich culinary heritage that has been overshadowed by its neighbours. Malis was opened 15 years ago – and now has a location in Siem Reap – after Meng journeyed around the country in search of the best local recipes, which he then adapted to a modern palate. Using only the freshest seasonal produce, the restaurant celebrates the dynamic potential of ancient tastes that over centuries have been transformed by Indian, Chinese and French traditions.
Casablanca
Greeted upon arrival by the aromatic spices of northern Africa, Casablanca is a laid-back yet classy spot offering authentic Moroccan fare. The restaurant was opened in 2016 by French-Moroccan chef Amine Mdidech, who took two years to perfect the cosy, intimate atmosphere that would keep his guests coming back, the tiled floor and dim lights giving the place a romantic, old-world feel. Tagine and couscous aplenty, Casablanca's recipes are inspired by Mdidech's grandmother, his childhood in the Moroccan city of Fez as well as his culinary experi- ences in France.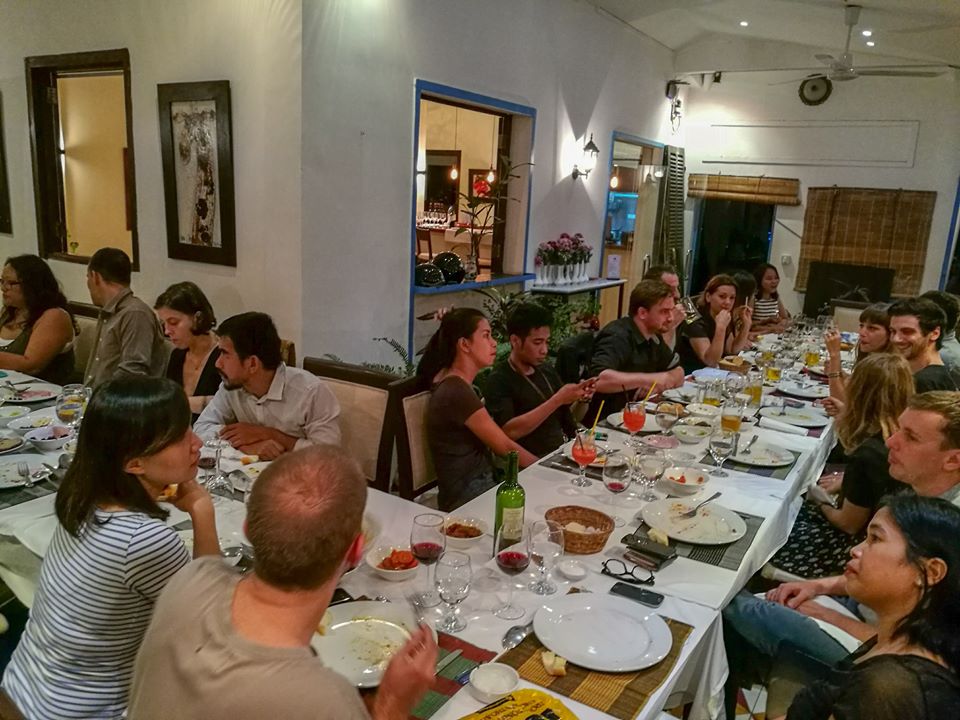 Kinin
The sister restaurant of Nesat, a charming seafood house bringing a fresh taste of Kep to the capital, the Kinin Collective offers a meatier variety to the trendy expat neighbour- hood of Tuol Tum Poung. Its elegant gardens are home to Kumbhaka restaurant, which delivers slow-cooked special- ties like caramelised pork belly or bourguignon. Quality veg- etarian options are also available – try the sweet and sour tofu or the pleasantly filling vegetarian burger. To finish the evening, wash down a hearty meal with the surprisingly drinkable signature jackfruit vodka shot.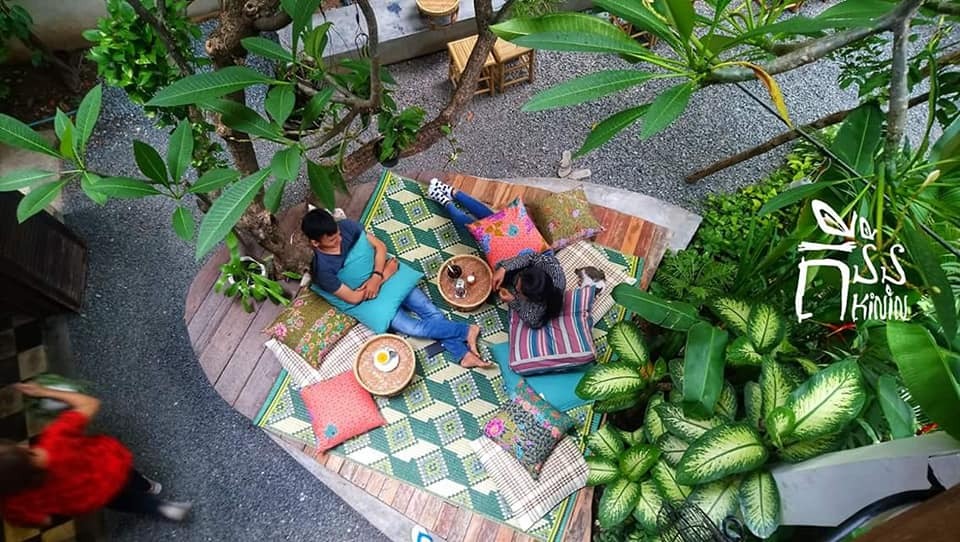 Fu Lu Zu
The poshest Chinese restaurant in town is housed in Phnom Penh's renowned Sofitel Hotel. Chef Yang Gujian honed his craft at high-end hotels across China before landing at Fu Lu Zu, where he has developed a menu inspired by the bold and spicy flavours of his home province of Sichuan. The all-you-can-eat dim sum buffet features a magnificent spread of Chinese classics such as barbecue pork buns, steamed prawn dumplings and Peking duck, ideal for both casual weekend meet-ups and formal business lunches. The à la carte menu offers a further selection of soup noodle dishes, roasts and other Sichuan specialties like the fiery mapo tofu.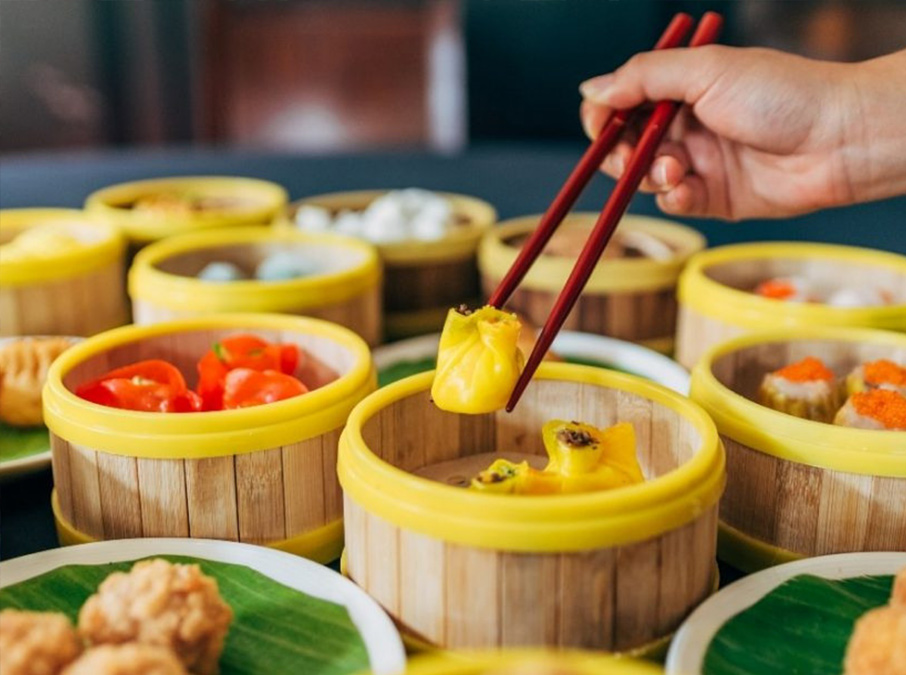 La Croisette
Gracing Phnom Penh's riverfront since 1997, this bright, modern establish- ment has you covered for breakfast, lunch and dinner. La Croisette serves anything from coffee, ice cream and cocktails to hefty steak, schnitzel and Khmer-inspired dishes. The garden terrace is perfect for watching life along the river sail by.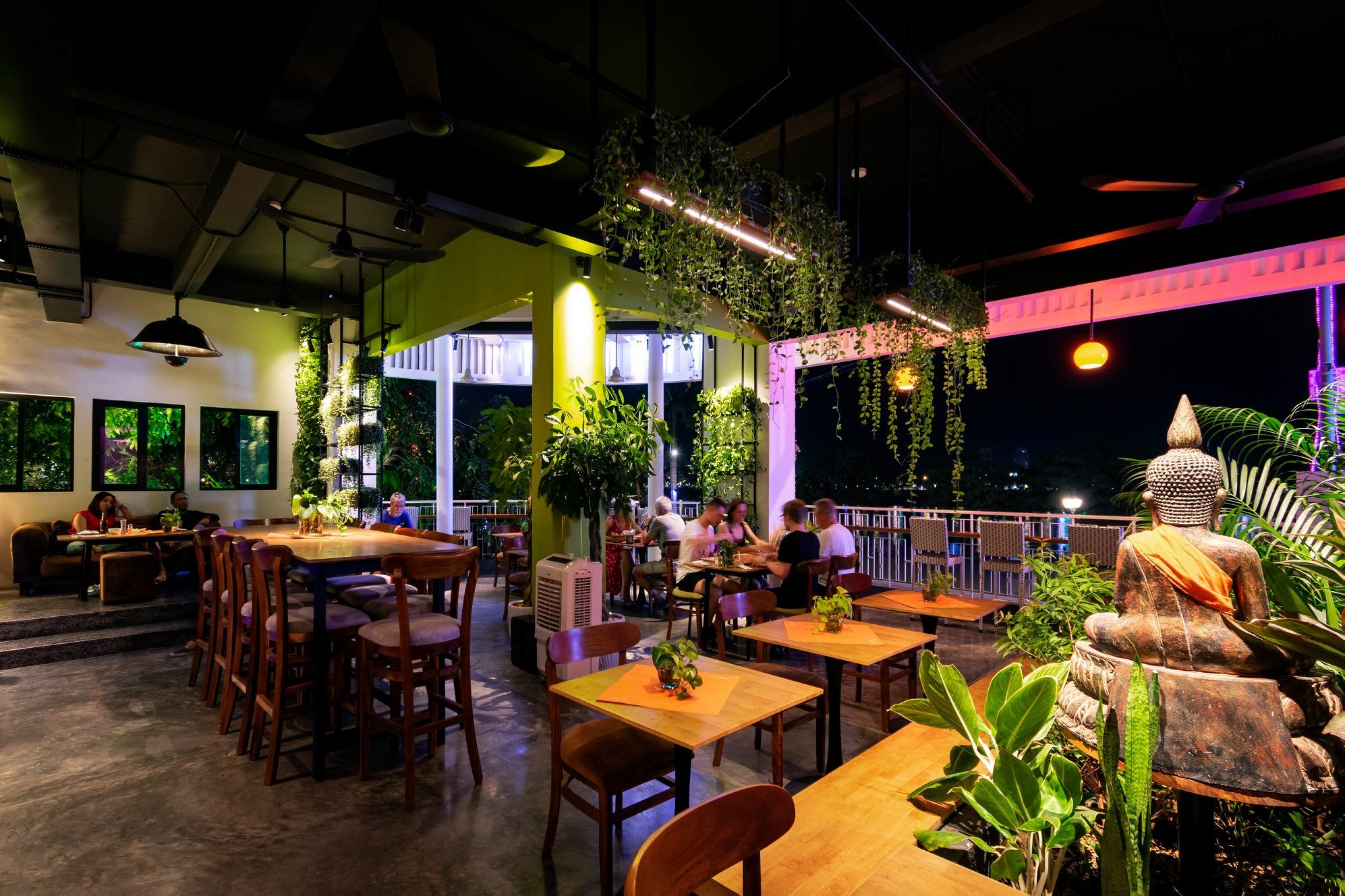 Ministry of Cat
While a number of vegan- and vegetarian-friendly eateries have recently popped up in the capital, none offer a brunch experience quite like the charming Ministry of Cat. Enjoy quality food options like their avocado on toast amid the calming presence of rescued street cats. All of these gentle, feline friends are up for adoption.

Editor's Note: This article was originally published in 2020-2021 Discover Magazine. It has been updated to reflect current listing.
This post is also available in:

KH