Cambodian interest in the marine environment grows as war remnants add intrigue to reef restoration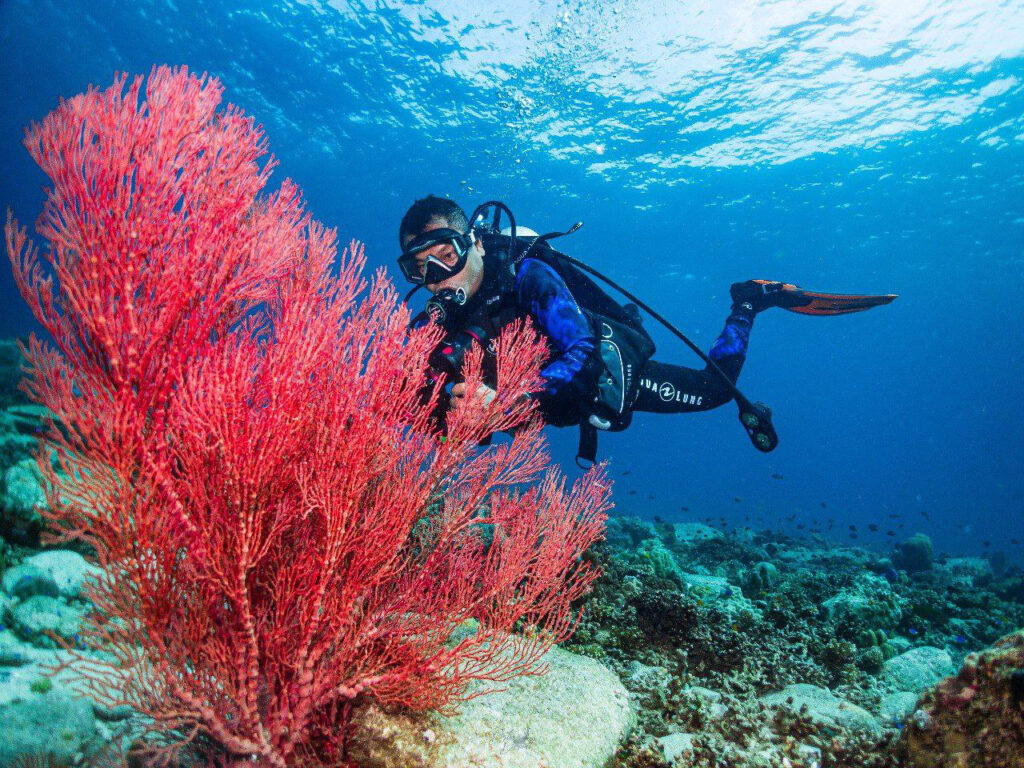 ---
Finding shipwrecks, or even lost treasure, is a dream for generations of marine explorers. Some just get lucky.
In 2006, a crew of Vietnamese fishermen discovered the wreckage of a 15th-century Chinese trading ship laden with ancient pottery and other artifacts near Koh Sdach, off the coast of Koh Kong. Twelve years later, Cambodian navy divers discovered a 70-metre-long shipwreck about a mile from Koh Chhlam, also near Koh Kong. It was covered in coral, providing a rich habitat for fish and other marine life.
The wreck of the Burma Maru, a steam-powered Japanese merchant ship, was found in February 2017 by a six-member team from The Dive Shop Cambodia, led by managing director Dennis Funke. The ship, 117 metres long, was sunk on 12 June 1942 by the American submarine USS Swordfish, about 110km from Koh Rong island. It required a deep-water dive to a depth of 52 to 67 metres, Funke said.
Sunken ships are attractions not only from a historical perspective but also because they have become habitats for undersea life, from tiny anemones to whale sharks. Indeed, Funke himself has suggested converting a sunken ship specifically for the purpose of creating an artificial reef for marine life.
"Things are changing in Cambodia," said Funke, a 15-year resident of German nationality. "Cambodians have more and more interest in diving, which inspires interest in conservation and the beauty of the natural world. We have had many more Khmer students in the past couple of years (than ever before)."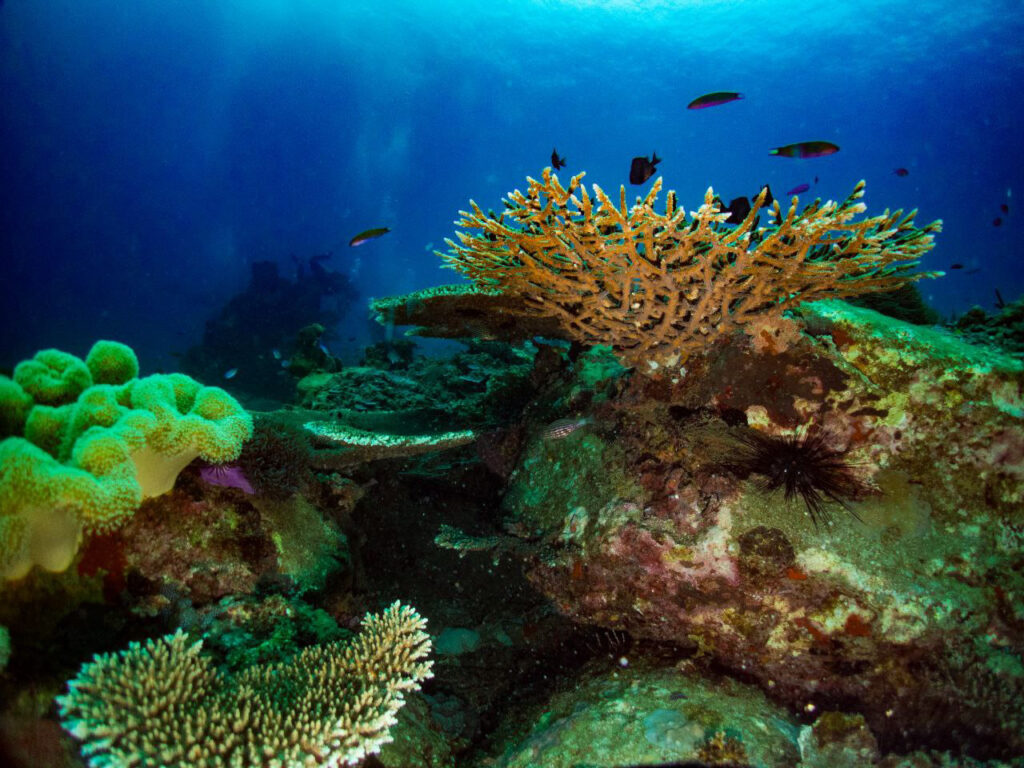 Those who dive deeply pursue a sport known as SCUBA diving — an acronym for "self-contained underwater breathing apparatus." Unlike other nations of Southeast Asia, diving is not a sport widely associated with Cambodia. But it has recently become a prime attraction for foreign travelers visiting the Kingdom, one that a growing number of young Khmer men and women are discovering.
SCUBA gained popularity after the Second World War when it was promoted by navy veterans, salvage divers and television programs. The emergence of the Professional Association of Diving Instructors (PADI) widely supported the growth of diving as a worldwide recreational sport as early as the mid-'60s and especially since the 1990s.
The islands of the Philippines and southern Thailand quickly became favorites of international divers, but other Southeast Asian nations lagged behind, especially as politics interfered. Today, however, diving is widely embraced as an important contributor to the growth of regional tourism.
Dive resorts
That's particularly true in Cambodia. The nation's serrated southern coastline extends for 443 kilometres (275 miles) along the Gulf of Thailand, although the direct distance is less than half that. Within Cambodia's territorial waters, 60 islands nestle among stark headlands and mangrove swamps. Occasionally the white-sand beaches rise many miles offshore, such as Koh Tang and Koh Prins.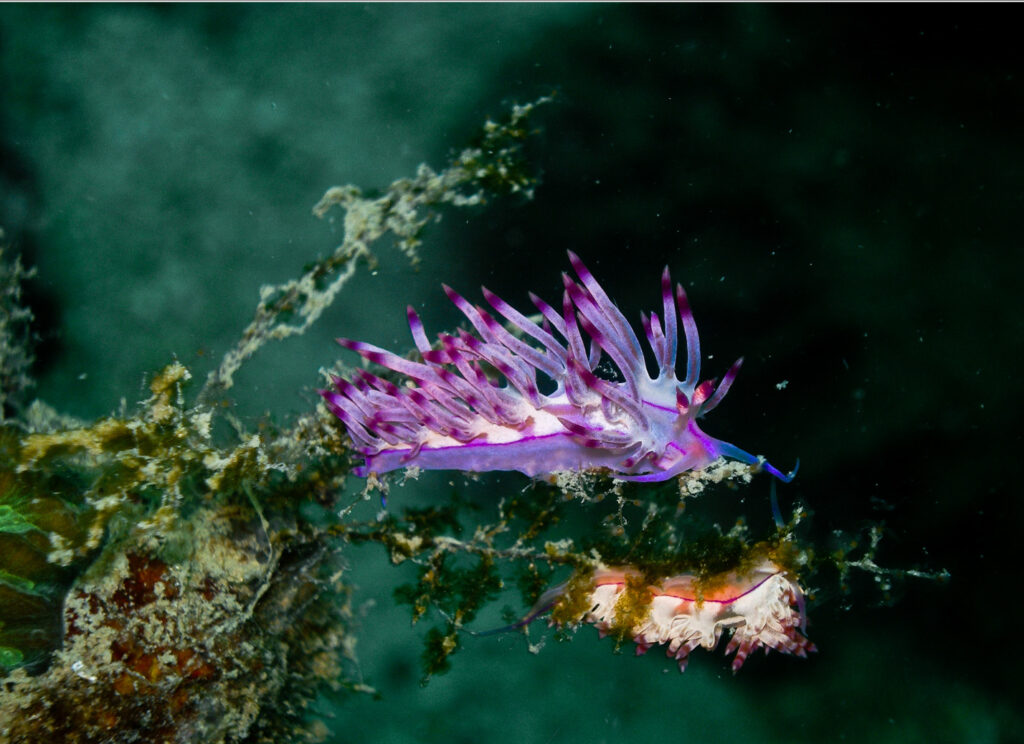 The most popular islands for visitors are on the central coast, 22 of them in Sihanoukville province. Another 23 islands are in Koh Kong province, closer to Thailand. The remaining 15 are in the southeast, in Kampot and Kep provinces, seemingly within a stone's throw of Vietnam's Phu Quoc island.
Koh Rong may be the best known of all the Cambodian islands, especially to divers. A 40-minute ferry run from Sihanoukville, it is home to the Khmer Dive Group, the nation's only Cambodian-run diving association. A short voyage south on less developed Koh Rong Sanloem, Scuba Nation (established in 2002) was the first formal PADI-certified dive center in Cambodia; it is a fixture on Saracen Bay (on the east side of the island) at the La Passion by Achariyak resort. Also on Koh Rong Sanloem, The Dive Shop Cambodia has locations on both the east and west sides; founded in 2007, it remains Cambodia's only PADI center operating from a private beach.
Many islands remain undeveloped with few having cash machines or 24-hour electricity. These are tropical oases with far more natural beauty than modern amenities. But their isolation won't last forever. Indeed, luxury resort development is just around the corner. For example, fully one-third of the land on Koh Ta Kiev, near the Ream naval base southeast of Sihanoukville, is now being developed into an ecotourism resort that will include a theme park and golf course.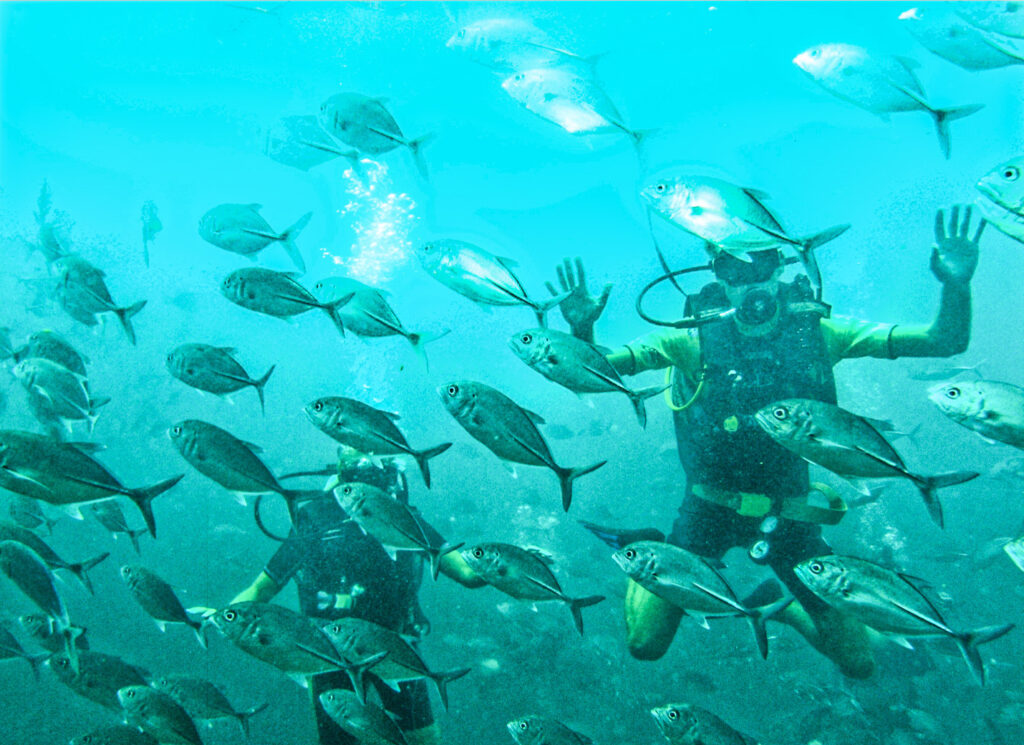 War remnants
Koh Ta Kiev is also being eyed for what the Sihanoukville provincial government is calling a "seabed war museum," where Second World War II artefacts might be viewed by diligent divers. To hear íts praises sung by Long Dimanche, deputy governor of Preah Sihanouk province, you might think it was a done deal.
"There are fighter jets, tanks and some other equipment that sunk to the bottom of the sea there," Dimanche said in announcing a study of the site with the Ministry of Environment and Khmer Dive Group. "Establishing this museum at the bottom of the sea is very important. … I call on all Cambodians to visit what we have discovered on the seabed."
In fact, there's no record of war planes or tanks on Koh Ta Kiev, save perhaps any that might have strayed from the nearby Ream base. The nearest battle action took place at Koh Tang, 61 kilometers to the west.
"There was some misunderstanding of this information to the press," said Pier Reak Kann, founding partner of the Khmer Dive Group. The last battle of the Vietnam War, between American and Khmer Rouge troops, occurred around Koh Tang in May 1975. "Between five and nine helicopters went down," Kann said. "We know the location, but the bodies and the helicopters were taken by divers from Vietnam. There are no remaining artefacts there."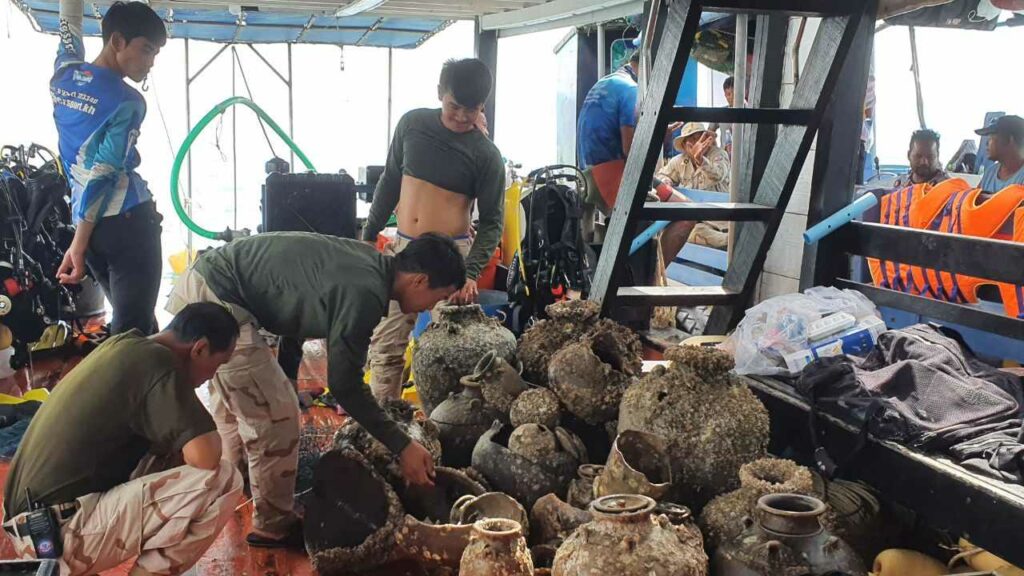 But the slim stretch of the Gulf of Thailand between Koh Ta Kiev and Koh Russei (Bamboo Island) does cradle at least one significant shipwreck. "In 2019, we found a 21-metre-long trade ship, 300 to 500 years old, from a time of commercial trade between China, Cambodia and Thailand," Kann said. "We found thousands of items: pots, jars, ceramics and other trading materials of the time."
Discoveries such as this continue to encourage Kann's enthusiasm for a future underwater war museum. "But it will take a lot of time," he acknowledged. "For now, it's just a dream. We haven't taken the next step. Yet … it could be possible to happen."
Marine conservation, especially of the coral reefs, is the leading factor in developing dive tourism and in promoting a national marine park, quite apart from a war museum. Funke is but one strong voice. That of Kann and his Khmer Dive Group is another.
"We are focused on saving the coral reef and on marine conservation," Kann said. "We are supporting the government to make the national marine park, by training new divers as another group of human resources. We promote biodiversity and encourage tourism."
Meanwhile, Dimanche, the provincial deputy governor, continues to call upon Cambodian youth to learn to swim and then to dive. "To be able to visit the (proposed) museum, you have to practice diving to go down to see the seabed," he said. Understanding aquatic natural resources encourages the conservation of the seabed, a measure to prevent degradation and damage such as pollution of the marine environment.