A collaboration with the Wildlife Alliance to preserve Cambodia's threatened rainforests, the STAR-CBET project is sharing the beauty of the Cardamom Mountains, one visitor at a time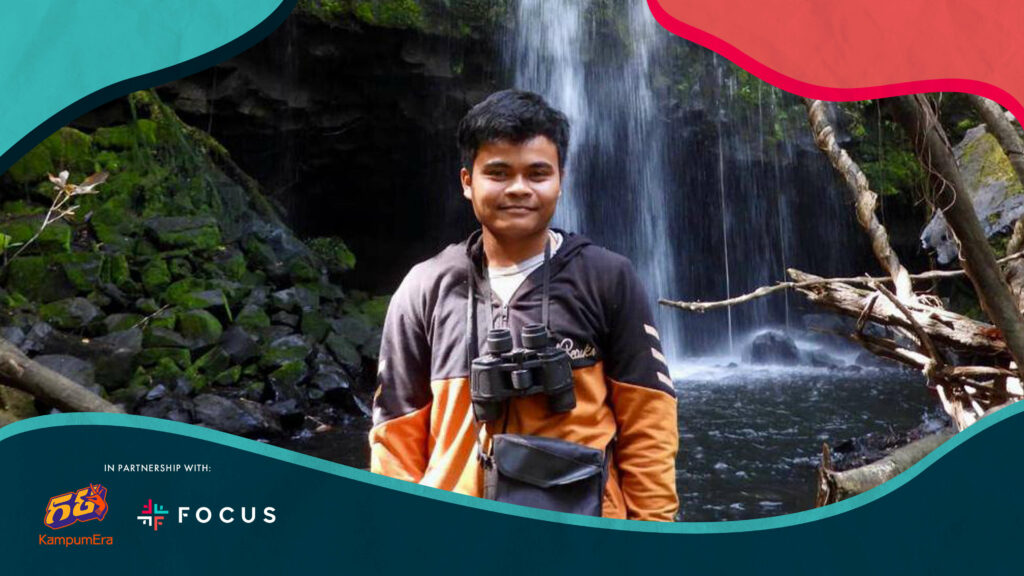 In the remote wilderness of the Cardamom Mountains, Cambodia's precious wildlife and ancient forests hang in the balance as conservationists tackle the root causes of environmental destruction. Embroiled in these efforts to save some of Southeast Asia's last remaining contiguous rainforests and create lasting change is 26-year-old Long Koy.
As a key stakeholder and chief of the Steung Areng Community-Based Ecotourism Project (STAR-CBET), Koy plays a vital role in promoting the tours and activities that draw visitors to the valley as well as overseeing capital from the Wildlife Alliance that serves as a community credit fund. He's also involved in the day-to-day work of meeting with officials, repairing roads and hosting tourists as they explore and enjoy the area. We spoke with Koy about the reasoning behind STAR-CBET's strategy, the challenges facing the area and how the project helps his community survive and thrive.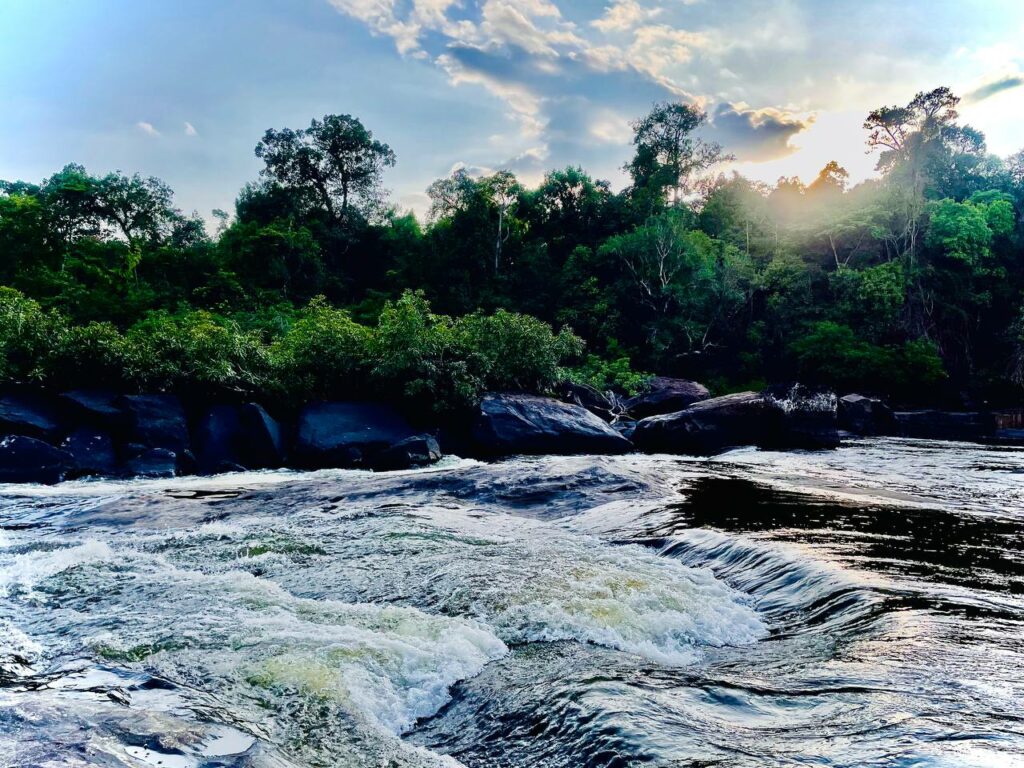 The STAR-CBET project is an excellent way to promote the importance of natural resources, protect these areas and support local communities. What was the motivation behind starting this project in the Steung Areng Valley?
The reason that encouraged me to establish the community was because if we cleared the forest, it is only a short term benefit. But if we keep it, we are able to benefit from the wildlife and the forest permanently, until our next generation.
Before the establishment, the road was terrible. The phone service is better and it benefits people such as by building wells for local people, which is supported by Redd+ [a UN partner program]. There are 8 wells per commune, so there are 16 wells in two communes.
We got 70 toilets from Redd+ as well.

Ecotourism is a great way for visitors to explore the Cardamoms and learn about the beauty and importance of these natural ecosystems. How does this strategy help the people in your community?
It helps a lot. First, through the activities, it helps my community by providing them more financial support to their livelihood which means more opportunities for the people in addition to their cultivation such as growing rice, vegetables and raising poultry. For fruit yields, such as durians and rambutans, they put them up for sale to tourists.
Second, it eliminates trekking [for illegal lumber] because it is risky and harmful to life; such as facing malaria and dengue fever, predatory animals and land leeches. Related to the forest, the local guides were former hunters and illegal timber workers. We only pick former hunters to be local guides. We transform the devastators to protectors which means we can lessen the deforestation.
Around the world, natural habitats are under threat from a host of different issues. What are some of the major challenges facing your communities?
There are many challenges. The first one is private development. This means they build a resort and offer services nearby, so visitors may go there because some tourists may need something fancy whereas our community was built to connect people with nature.
Second, the infrastructure such as roads was disrupted by the regrowth of natural grass and we have not been able to improve it quickly.
Third, is littering. [Rubbish] came from visitors who came to the community without our local team to guide them which means they come here by themselves. When they come without local guides or motor taxi drivers to guide them, they tend to litter right away after eating. They don't take the food waste and plastic with them when they return.
Sustainable tourism is at the heart of STAR-CBET's conservation strategy. What types of activities can visitors enjoy in the Steung Areng Valley and why are they important to your work?
I work with tourists to ensure they are well-served when they visit the community. When the guests come, they register. Then they can pick any activities that they want to do in the community, whether they want to go trekking, camping or kayaking. For those who want to connect with nature, they can come here because we have beautiful nature, waterfalls, and 500-year-old jars [artefacts and burials] indicating [Angkor period] local tribes.
I have seen relentless participation from the youth, especially now. It seems like they enjoy travelling in mountainous areas and they take part in environmental conservation. When tourists come into the forest, the outside world will know about our community.
This article is produced by Focus – Ready for Tomorrow in partnership with KampumEra.
This post is also available in:

KH