New financial technologies could open the door to financial inclusion and provide people across Cambodia with greater access to capital. As banks in Cambodia look to the future, Credit Bureau Cambodia plays a critical role in providing financial data infrastructure, thus enabling the move toward financial inclusion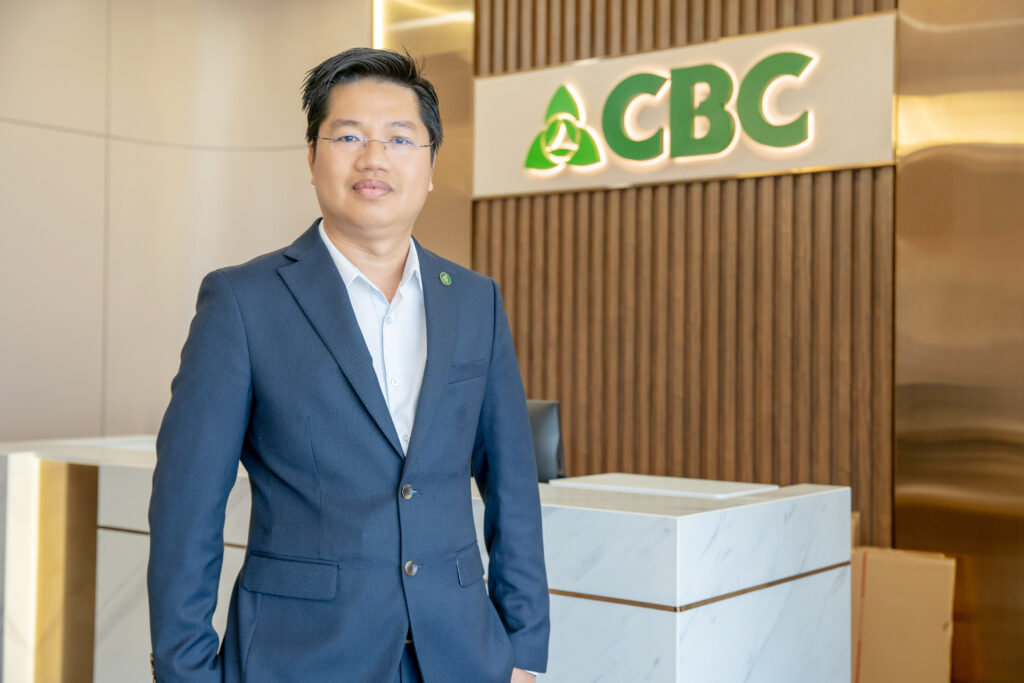 This article is written in partnership Credit Bureau Cambodia
Securing a loan can be a life-changing event, allowing people to access the capital necessary to start a business, buy a home, and invest in their future. But for Cambodia's large underbanked and unbanked population, difficulty in accessing financial services, and an absence of the financial data used to assess creditworthiness, can make getting a loan challenging. According to the National Bank of Cambodia, only 59 percent of the adult population have access to formal financial services, leaving 41 percent either accessing informal financial services or no financial services at all.
However, developments in Cambodia's lending landscape offer cause for optimism. The explosion in Cambodia's fintech ecosystem, paired with the growing potential of alternative-data credit frameworks, could provide a path towards financial inclusion for those previously left out of the conversation.
Acccording to Ms. Phal-Chalm Theany, Secretary General of the Association of Banks in Cambodia, "Alternative data has tremendous potential for contributing to financial inclusion by complementing traditional financial data that banks have. They range from information on mobile wallet transactions to information on user behavior on digital platforms that can be utilized for risk assessment of individuals and MSMEs."
Most financial institutions use debt repayment history and bank and credit files to determine the creditworthiness of potential borrowers. Driven by digitalisation and developments in technologies such as data analytics and machine learning, alternative credit scoring is based on any form of non-traditional information that can provide insights into the ability and propensity of borrowers to pay back loans. Telecom and utility payment histories, as well as digital footprints and mobile data, can all be utilised to assess creditworthiness within these frameworks.

Banks in Cambodia are increasingly looking to tap alternative data for serving the unbanked and underbanked.
"Data in Cambodia is still very much fragmented and held across multiple organizations and institutions," said Mr. Mach Chan, CEO of Phillip Bank in Cambodia. "Many people do not have formal loans from financial institutions. This makes it challenging to predict their repayment capacities. If Phillip Bank can easily assess aggregated alternative data, we can better assess a borrower's creditworthiness based on their social and behavioral indicators, and spending patterns and habits. This allows us to form a more complete picture of the borrower's risk profile, with opportunities to offer cheaper loans to less risky customers, regardless of whether they are banked. Additionally, many SMEs are not formally registered making lending a challenge. If banks can access the payments data of these MSMEs, the financial Industry will be more confident to support the needs of these businesses."
Across Southeast Asia, governments, banks and key stakeholders are becoming increasingly interested in the potential of alternative data as a tool to expand the scope and accessibility of financial services.
A Southeast Asia-focused report published by the World Bank Group in 2021 highlights four new data types that have emerged as part of the evolving digital ecosystem, and which can aid credit decision-making: mobile operator and app-based data, digital payments, e-commerce data and enterprise-tech (business-performance) data. Such alternative data has also been highlighted by the Asian Development Bank as one of the key areas for driving financial inclusion in Southeast Asia.
Across the region, governments, banks and key stakeholders are becoming increasingly interested in the potential of alternative data as a tool to expand the scope and accessibility of financial services.
In December 2022, the National Credit Bureau of Thailand announced the plan to launch a non-credit data centre by consolidating such data into NCB's existing credit database with initial application of utility payment data from Electricity and Water Utilities.
In Indonesia, Experian collaborated with a telecom company to uplift financial inclusion by using data from telco to provide advanced credit assessment to empower unbanked and underbanked.
In the Philippines, Credit Information Centre (CIC) is working on an open policy to enable accessing entities to utilize credit bureau data with alternative data to come up with a complete picture of a borrower's credit profile.
In the context of Cambodia, utility bill payment and telco payment data can serve as important sources of alternative credit data. Moreover, with rapid digitalization along with adoption of digital payments, there should be enormous potential to tap a wide array of alternative data on payments and digital footprints. Around the world, such data have served as key drivers for digital financial inclusion.
With a rise in digital financial service providers, digital payment catalysts and e-commerce in Cambodia, massive amounts of alternative data are already generated at present. Given this scenario, it is important to have an organized ecosystem to collect, process and utilize such alternative credit data.
On the regulatory front, the National Bank of Cambodia revised the prakas on credit reporting in 2020, enabling Credit Bureau Cambodia (CBC) to collect alternative data along with traditional credit data to support financial institutions to strengthen credit risk assessment capabilities.
CBC was established in 2012 with the support of the National Bank of Cambodia, the Association of Banks in Cambodia and other key stakeholders in the sector to manage a fair and transparent credit market in support of the nation's economic development. Since then, CBC has become the leading body providing financial information in the country. Although currently CBC only manages traditional data reported by member banks and financial institutions, it is preparing an ambitious roadmap to collaborate with multiple sectors in the country. Its plan is to establish a comprehensive alternative credit data ecosystem that can work together with the traditional credit data ecosystem for social and economic benefits to Cambodians.
"I would say Cambodia stands a decade ahead of other emerging market economies because of the Credit Bureau and the lending environment," explained Gordon Peters, co-founder and CEO of fintech firm Boost, which harnesses popular social media platform such as Facebook and Telegram to enable access to finance. "CBC has done a great job of collecting, collating and sharing data on the financial lives of customers," he said. "I think that is a huge unlock."
For Peters and company, CBC establishes a level of legitimacy and security that has benefited Cambodia's financial sector and allowed his firm to fill a gap in the ecosystem. Banks and financial institutions have a high degree of confidence and trust in the role of CBC as a key financial data infrastructure in the country. For a company that already manages credit history data of more than 7 million individuals and businesses, expanding the capabilities to manage alternative data reporting system looks plausible.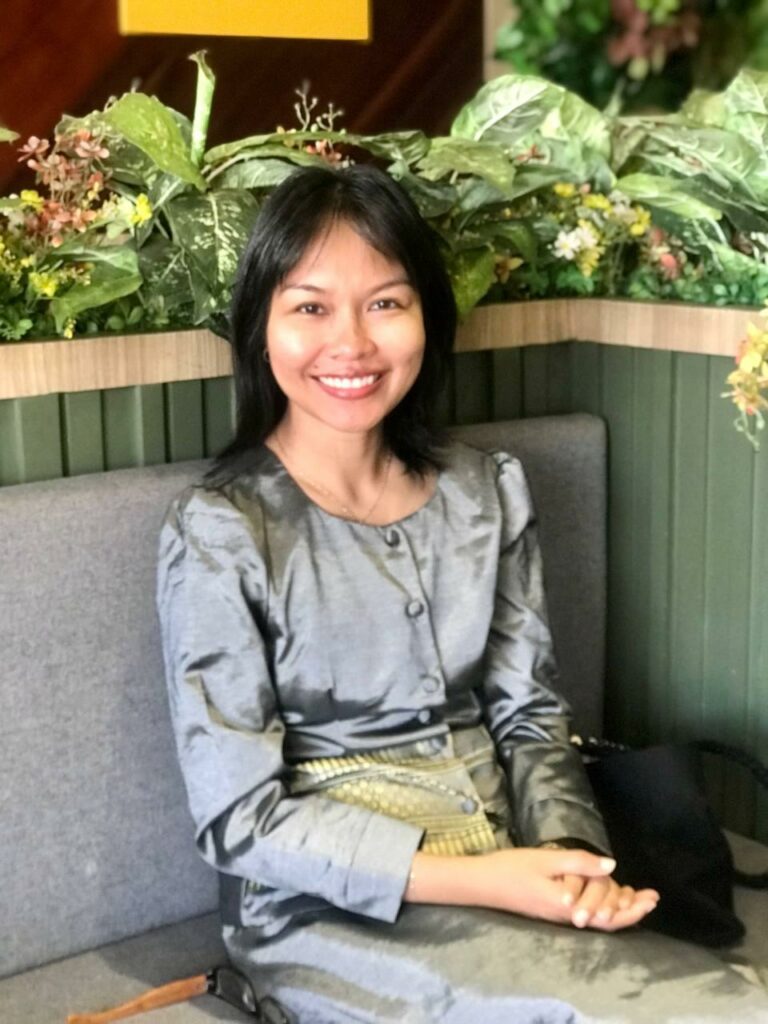 Ms. Theany elaborated: "CBC is a data centre for the financial sector that collects data from banks and financial institutions, stores and analyses them for the purposes of credit scoring for those financial institutions. Where each bank and financial institution may have its own data, CBC has the financial information for the whole sector.
"With strong capabilities in data analytics, artificial intelligence and machine learning, CBC is uniquely positioned to harness alternative data from diverse data sources to enable banks and financial institutions to conduct better assessment of the profile of the unbanked (mainly women and farmers) and informal small businesses, estimate income with more precision. This shall enable financial institutions to offer more appropriate credits or other financial services in the absence of a financial footprint, credit histories or property guarantees."
Mr. Chan added: "CBC could spearhead the aggregation of payments, telco and utilities data. These datasets are then fed into a prospective customer's credit score. Over the past few years, with NBC's Bakong as a key enabler, we've seen a rapid digitization of payments. We believe that when assessing customer creditworthiness, payments data is just as important as borrowing and repayment data, and should be prioritized. At the same time, CBC would need to seek the cooperation of their member financial institutions to provide these datasets. For SMEs, we also see data from GDT as an important asset. If CBC could connect and obtain data with GDT, it will allow the banks to form better assessments for clean loans, spurring economic activity."
Currently, CBC provides K-Score, an algorithmic credit score (ACS). ACS uses machine-learning algorithms to analyse massive data sets to produce credit scores without traditional financial information. This is the only industry level credit score available in Cambodia. First launched in 2015, CBC did a major revamp of the algorithms in 2020 to keep up with the evolving changes in the market landscape. Today, K-Score is available to all member financial institutions of CBC and (via CBC's mobile app) to all individuals as well.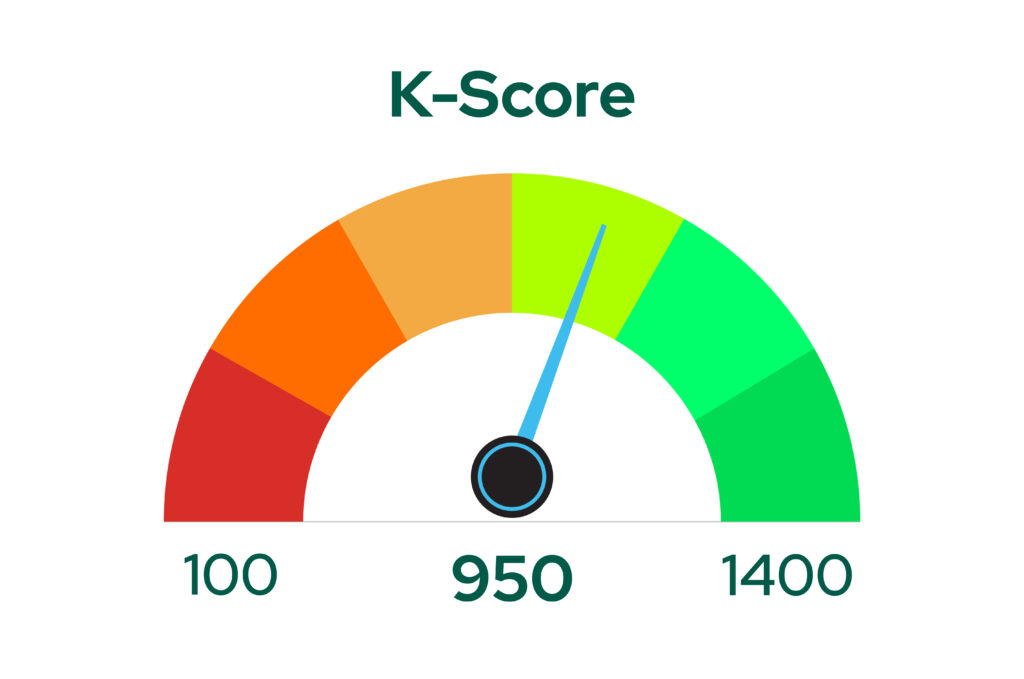 A 2023 report in the Asian Journal of Law and Science states: "ACS is the tip of the spear of the global campaign for financial inclusion, which aims at including unbanked and underbanked citizens in financial markets and delivering them financial services, including credit, at fair and affordable prices." The study outlines the wide ranging benefits of ACS and alternative data as tools to benefit individuals across Southeast Asia who lack access to financial services.
In the Cambodian context, Credit Bureau of Cambodia is well positioned to lead the way in leveraging these tools. To make sense of the massive datasets now available thanks to digitalisation, CBC utilises a host of ACS tools. Machine-learning algorithms and other artificial intelligence mechanisms allow for the analysis of data at a scale that was previously impossible. Risk analysis profiles and loan portfolios that are regularly updated and refined are just a couple of the ways these technologies can be leveraged using alternative data. While the power of these tools is certainly important, CBC's experience in the sector — and its standing as the leading institution managing, analysing and providing financial data — are the most compelling reasons for the adoption of alternative data schemes in Cambodia.
"As we are entering our second decade of credit reporting in Cambodia, CBC is committed to being a trusted (element in the) national financial infrastructure for providing alternative credit data, to strengthen credit risk assessment for our 190-plus member financial institutions, and to expand access to credit for the new-to-credit consumer segments. We are very open to collaborate with alternative data providers such as telcos, utilities and payment service providers to harness information not found in traditional credit reports, to help more Cambodians obtain access to mainstream financial services," explained CBC CEO, Oeur Sothearoath.
As CBC leverages its established presence in the financial sector, a growing pool of innovators is working with the agency to develop and facilitate the alternative data ecosystem.