Using only the finest ingredients and committed to exacting standards, the popular Hops Brewery and Craft Beer Garden stands out from the crowd by serving up some of the finest German specialties in Phnom Penh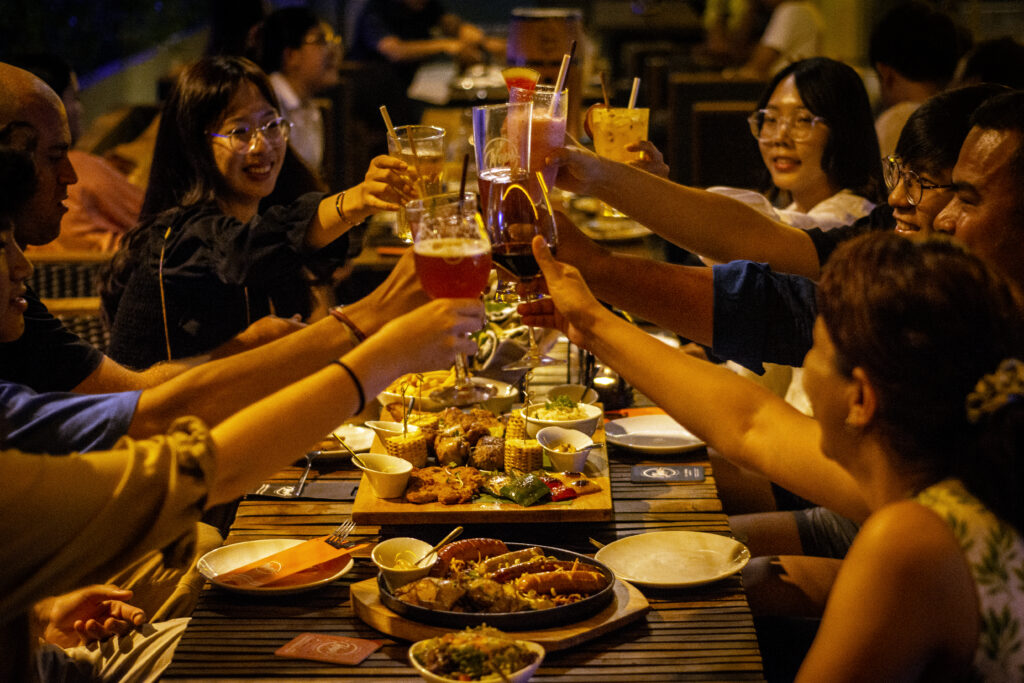 When you hear "Phnom Penh," world-class international cuisine may not be the first thing that springs to mind. But in recent years, the Cambodian capital's food scene has become a diverse smorgasbord and today, everything from French classics like coq au vin to Ethiopia's spicy dara wat can be found around town. Since 2016, modern and classic German specialties are also available at the capital's most popular craft beer spot: Hops Craft Beer Garden & Restaurant.
Walking into the spacious garden, both Hops in BKK1 and in Tuol Kork are relaxed and friendly reprieves from the capital's bustling streets and buzzing energy. Wooden picnic tables evoke the more contemporary Munich beer garden and bring guests together for a convivial experience that is cosy and familiar, whether you've been to Berlin or Munich – or not.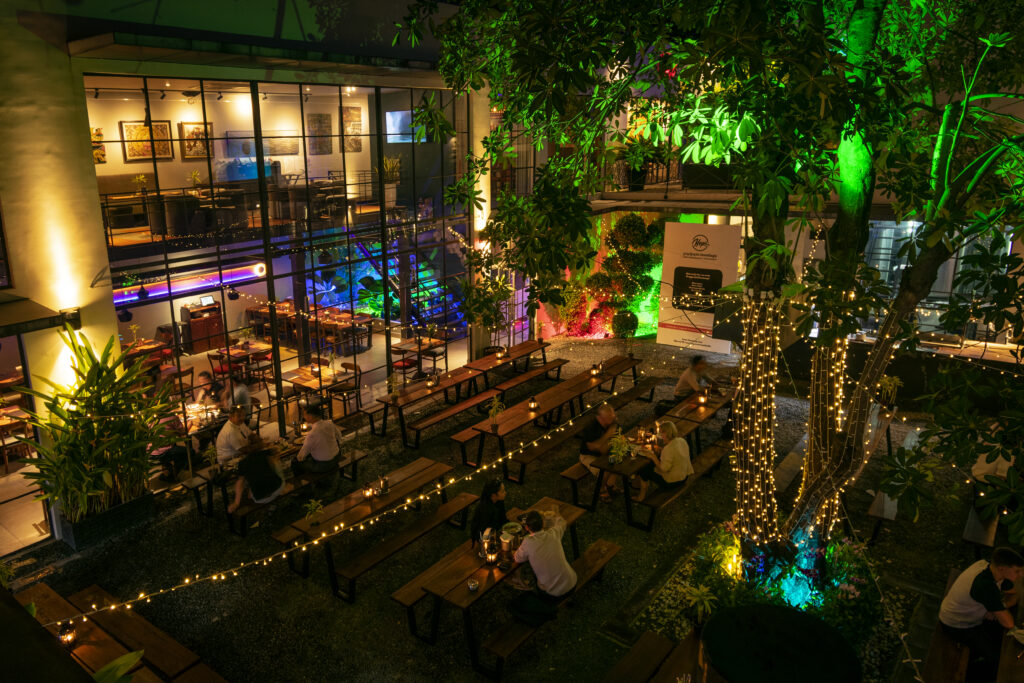 While Hops has something for just about everyone – an international menu, pool tables and darts for playing and conference rooms for relaxed business meetings – there are two things that really set the place apart. Natural German craft beer and speciality foods from Berlin (modern) and Bavaria (classic). For head chef André Frischmuth, a 35-year restaurant veteran with experience in five star establishments around the world, getting back to his culinary roots was a chance he couldn't pass up.
"Of course, as a German, you're happy to work in your home country's cuisine," he said. "Many items that we have on the menu are Bavarian and I lived in Bavaria for a long time. It's exciting."
Currywurst, roast chicken and jägerschnitzel – a veal cutlet, breaded, fried and served with a rich mushroom sauce – are all examples of the traditional German specialties available. But for Frischmuth, one dish perfectly represents Hops' Bavarian expertise.
"Our pork knuckle is incredibly good," Frischmuth explained matter-of-factly.
Each one-kilo pork hock is slow roasted with a staple-German seasoning mix of bay leaves, juniper berries and caraway seeds and is prepared using a few secret steps Frischmuth couldn't reveal. Served with imported German sauerkraut, roast potatoes and stout beer gravy, it would be borderline criminal to order this Bavarian delicacy without a frosty litre-glass of one of Hops delicious brews.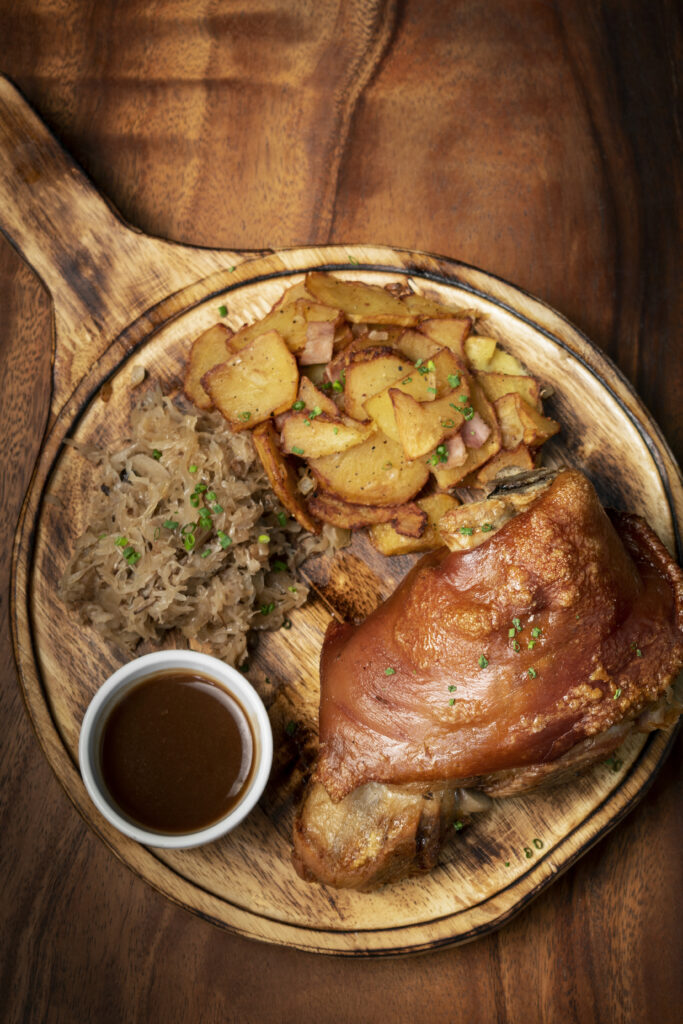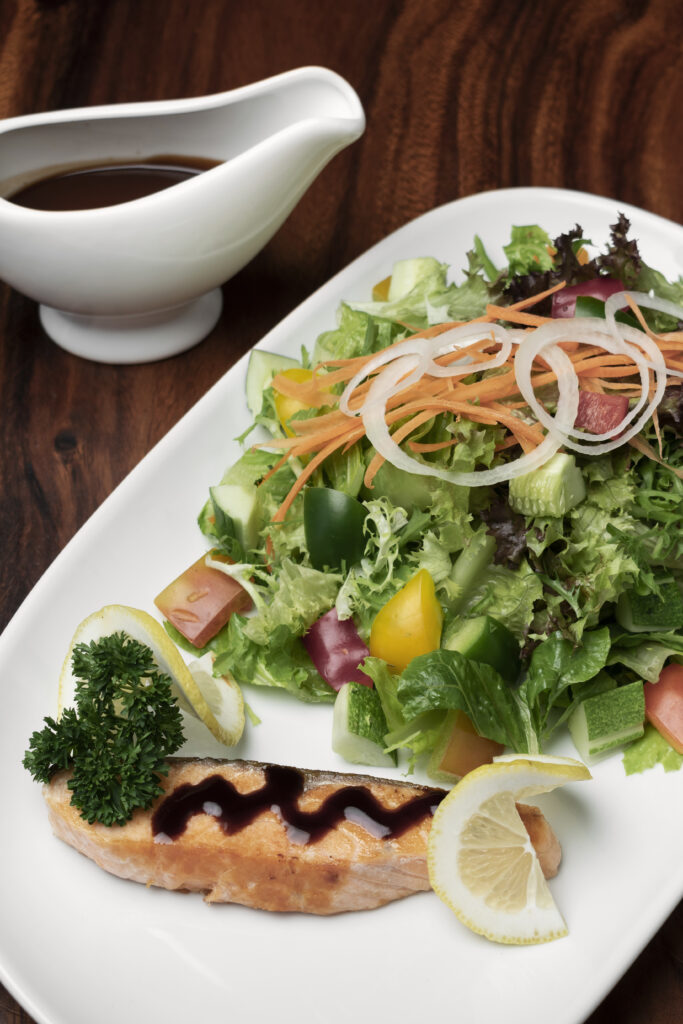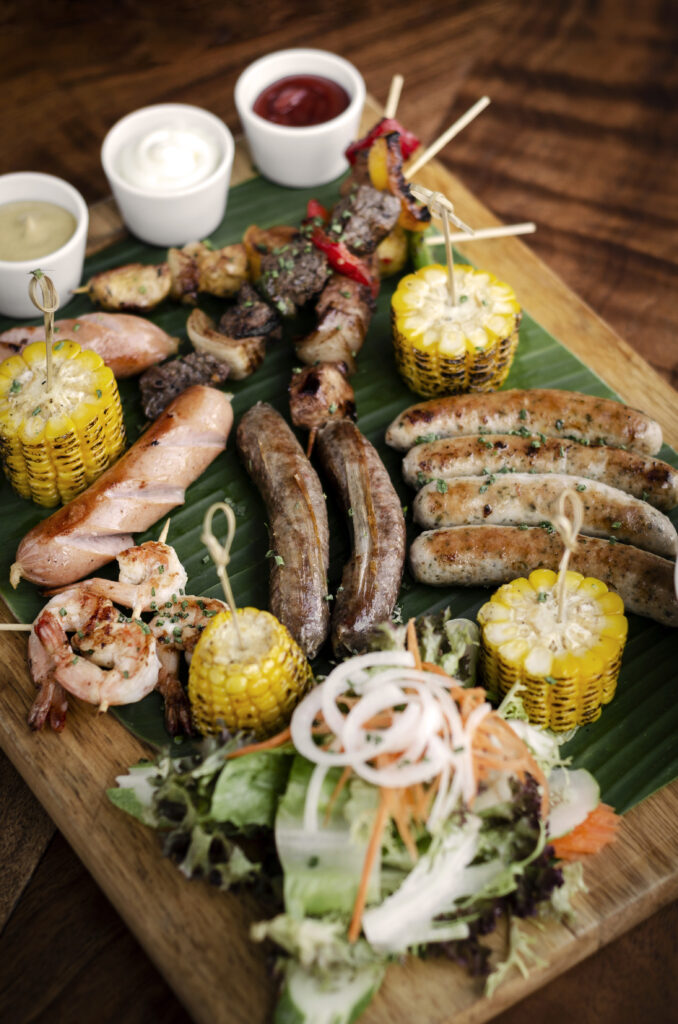 "For the pork knuckle, I prefer the lager; lager is always a good food pairing," explained Hops brewmaster, Thomas Dobiezynski. "But now our special batch, the altbier, fits perfectly with the beer sauce for the pork knuckle, so this is a good one as well."
Making beer since he was just 17 years old and eventually getting certified as a brewmaster in Munich, brewing is Dobiezynski's passion. And it shows. Eager to offer a taste of his latest creation and happy to hint at some of his big ideas for new seasonal offerings, Dobiezynski believes that having a German brewmaster in a German brewery is the only way to guarantee Hops' beer lives up to his nation's prestigious brewing heritage.
He has also been responsible for maintaining the exacting standards that have made Hops a standout in Phnom Penh's beer scene. Producing German classics like lagers, pilsners and wheat beers as well as rotating special batches like the top-fermented altbier currently on tap, all of Hops' beers are brewed under the German Purity Law of 1516. Restricting recipes to just three key components – water, barley and hops – Dobiezynski ensures that only the highest-quality and freshest ingredients go into each 1000-litre batch of his beer.
Three years after he relocated to Cambodia and took over Hops' brewery, the Leipzig native is always looking for new ways to show off his German roots in ways that will please local palettes.
"I always want to play, to find out what will work in Asia," Dobiezynski. "I always try to figure out what people will like."
A relaxed atmosphere, delicious food and fresh, cold beer. When taken together, it isn't surprising that Hops has become a Phnom Penh favourite for anyone looking to escape the city's hustle and bustle. And with the kitchen under the watchful eye of Frischmuth and Dobiezynski pouring his heart and soul into every drop of beer that comes out of the taps, the beer garden is sure to continue delivering German excellence in the capital.
"I love my job, I love to brew beer, and I hope you can taste it," Dobiezynski said. "If the people enjoy it, I am happy."