A creation of the Cambodian Space Project, this grassroots world music event is drawing attention to the Kampot area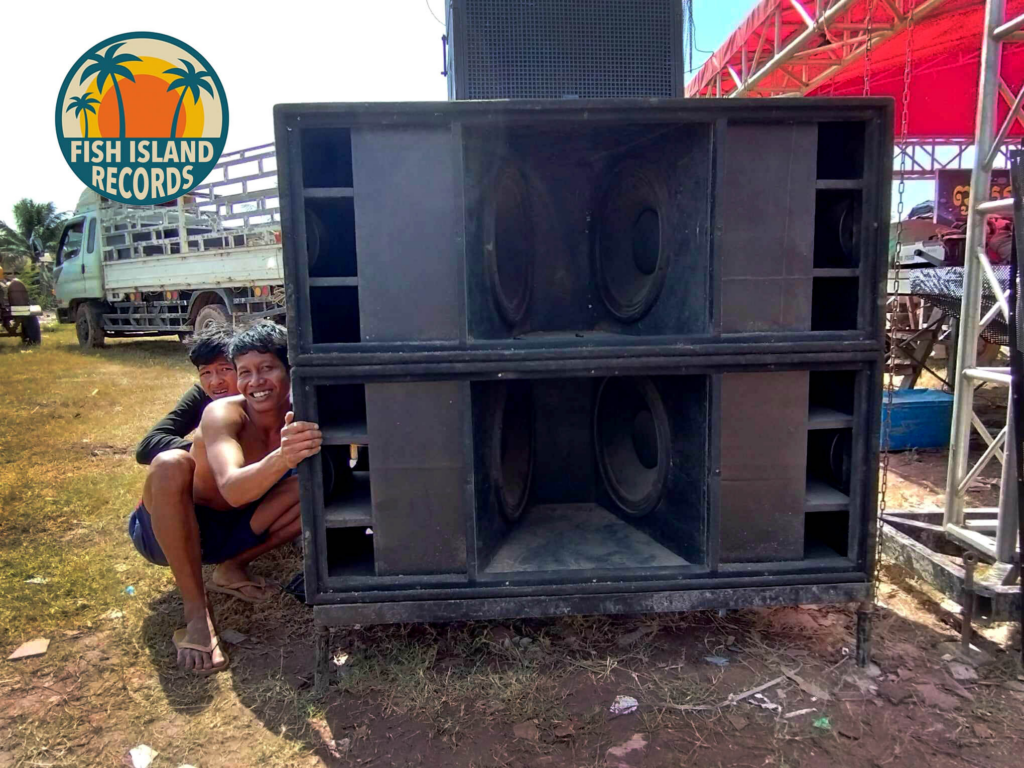 In the salt fields of Fish Island on the outskirts of Kampot, the Cambodian Space Project's newest grassroots culture festival is preparing for launch.
Kicking off over the upcoming new year holiday, 29 December to 1 January, the Fish Island World Music Festival, the first to be held at Fish Island Community Arts Centre (FICAC), is a music festival in name only.  In reality it transcends the boundaries of music, highlighting the region's cuisine, culture and artistic production.
"The Festival is really a small expo of the many things we do at the Fish Island Community Art Center," said Julien Poulson, frontman for the Cambodian Space Project and FICAC co-founder.
FICAC began with a plot of river-mouth land purchased by co-founder Soon Kek 10 years ago, when it was nothing but a rice paddy without access to running water or electricity. After hundreds of trucks' worth of rock and sand landfill, and the installation of utilities by the government, the site was ready to go.
Soon had initially intended to open a business but she was quickly inspired to do otherwise. Seeing the community's children forced by dire economic circumstances to work rather than attend school, she opted to provide them access to education in languages and the arts: visual, musical and culinary.

Julien also joined in the project, opening a digital media studio to record and produce music, both with the students and with traditional Cambodian folk artists from across the country.
"Some of the young singers are really remarkable, and they are people who are unknown," said Julien. "They are buffalo herders who have wandered through the doors of FICAC and shown us some very raw and intuitive talent."
The festival aims to highlight this talent, as well as the sheer diversity of musical forms Cambodia has produced – from blind musicians who learned their art before there were Khmer Rouge, playing musical forms predating the Buddhist enlightenment, to youths churning out baek sloy bangers on cheap computers using shareware. Cambodia's ethnic diversity will also be on display, with Bunong and Cham musicians participating in the event.
"While Cambodia is a very small country in terms of its population, there's a high yield in terms of natural talent," said Julien.
Despite showcasing such a wide array of talent, the event will remain deeply rooted in its local community. Local food indigenous to Kampot and Fish Island will be served by the community's farmers, who will be joined by their families at the festival.
"[The event] is not just about us, it's for everybody, the community, Fish Island people," said Soon. "We wanted to involve our community on Fish Island as well."
The hope is that, with persistent effort, this seedling of an event can grow into a larger, more enduring festival, said Julien. For now, the goal is to keep it small and within the capacity of FICAC and the community to manage.
"At the moment it's just about bringing people together around a positive venture," Julien said.