Here are answers to some of the most commonly asked questions about the link between heart disease and COVID-19.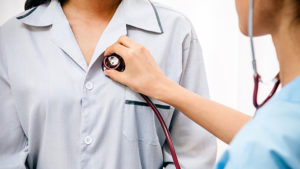 Will my existing heart condition put me at higher risk of getting COVID-19?
COVID-19 is a highly infectious disease and can affect patients with or without existing illnesses. A large proportion of patients with COVID-19 may be asymptomatic or have mild "flu-like" illnesses. However, an estimated 10-20% of infected patients may become very unwell, develop pneumonia and life-threatening complications, including acute respiratory distress syndrome, multisystem organ failure, and death.
Patients with existing heart conditions are equally at risk of getting COVID-19 as patients without heart disease. However, if they get COVID-19, they are at much higher risk of becoming very sick and may develop severe complications. It is estimated that the risk of dying from COVID-19 is 5 times greater for a patient with underlying heart disease.
I have an existing heart condition. Will getting COVID-19 deteriorate my current heart condition or cause complications?
Patients with existing heart conditions such as coronary artery disease, previous heart attack, heart failure, or congenital heart disease are at high risk of becoming very sick if they are infected with  COVID-19. Underlying conditions such as hypertension, diabetes mellitus, and smoking habits will also increase the risk of an adverse outcome if a patient gets infected.
Patients with severe COVID-19 infection may develop cardiac complications such as myocardial injury, irregular heart rhythm, and heart failure. If you have underlying heart conditions, there is a risk that COVID-19, like other severe acute infections, may worsen the underlying heart disease and trigger a heart attack, life-threatening irregular heart rhythm, or acute heart failure. The long-term impact of COVID-19 on heart conditions is currently not known.
How will doctors treat me if I have COVID-19 and complications from heart disease?
The management of complications from heart disease such as heart failure, heart attack, or irregular heart rhythm is no different with or without COVID-19 infection. You will still need the necessary medication, surgical procedures, and supportive treatment that are guided by clinical evidence. Your doctors and nurses will, however, take special precautions and use personal protective equipment to ensure that the healthcare workers do not get infected as well.
The primary problem in COVID-19 is lung infection. Cardiac complications are usually a consequence of the overwhelming lung infection, hypoxaemia (inadequate oxygen), and systemic inflammation, and less commonly due to direct injury or infection of the heart. The cardiac complications in COVID-19 from reported cases mainly stem from the hypoxic injury due to pneumonia, septic shock, and multi-organ failure.
Therefore, the main objective in treating COVID-19 is to deal with the lung complications and any systemic inflammatory response by using supportive measures. This involves (i) providing adequate oxygen supply through facemask, non-invasive ventilation, mechanical ventilation, or even extracorporeal membrane oxygenation (ECMO), and (ii) dealing with hyper-inflammatory response. Various therapies including immunosuppressants, steroids, antiviral therapies, immunoglobulin, and anticytokines infusion have been used, but it is still unclear what the optimal approach would be to target the severe systemic inflammation.
Due to the COVID-19 situation around the world, should I delay the treatment for my heart condition?
If your doctor has determined that your heart condition is serious, urgent, or is an emergency, then you should not delay your treatment. This is especially important if it is your doctor's opinion that delay in treatment may endanger your life. For example, if you have unstable symptoms, such as chest discomfort or shortness of breath at rest, or if you have new and worsening symptoms, then you should certainly seek medical attention and treatment early. There have been reports that patients with suspected heart attacks have delayed going to hospital and this may have resulted in more severe complications, such as heart failure, and having to undergo more complicated cardiac procedures.
However, if your doctor has determined that your medical procedure or surgery is not urgent, and if your cardiac symptoms are stable (such as stable angina, mild chest discomfort, or breathlessness on exertion), then you can delay your surgical or interventional procedure. It is still important to continue with the medication your doctor has prescribed. You can also improve your condition by achieving good control of risk factors such as diabetes, hypertension, high cholesterol through healthy diet, regular exercise, and by quitting smoking.
For more information on treatments on various medical conditions click here.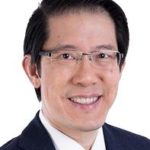 This post is also available in:

KH