What is a credit card? How do you effectively manage credit card expenses?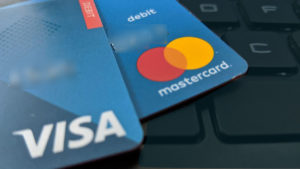 A credit card is a payment card which lets holders borrow funds from a bank for purchases without advanced deposits. However, users have to clear their loans monthly or annually depending on a pre-approved contract between the two. The payment also includes varied interest rates based on users' payment timelines. 
According to 2019 data from the Federal Reserve Bank of New York, over 55% of Americans have credit debt due to their lack of management.
However, this type of card or service is not popular among Cambodian people.
Kao Serey Rath, an employee with the Merchant Settlement Unit of ACLEDA bank, says Cambodians prefer debit cards over credit cards.
"In our country, debit cards gain more popularity than credit cards as Cambodians have not deeply comprehended the utilization of credit cards," said Serey Rath.
Similar to a credit card, a debit card is a payment card which enables the holders to make purchases limited to the amount of money in their personal bank account. A debit card can be compared to a cashless payment in a set amount. 
Ean Monyleak, a 23-year-old former credit card holder, told Focus that she switched from a credit card to debit card in 2019 as she had to pay monthly interest, which sometimes increased due to her late payment. 
She said, "It is difficult to pay the bank at the end of the month for a credit card, although $500 was blocked from my savings account."
She added that a debit card is more convenient because her expenses are restricted to her balance. Credit cards, from her experience, provide benefits to a big spender, which might become a burden.
"A credit card is a great alternative for large expenses such as a flight purchase; however, you will be in debt with a late payment," continued Monyleak.
Though credit cards have not gained in popularity among Cambodians at the present, Fortunly, a web page focusing on the latest news on the economy, has predicted the rise of credit card users in Cambodia. 
Below are some points financial institutions advise to current and future credit card holders to take precautions. 
Do's
Research a suitable type of card:

Before applying for a credit card, you should research which bank provides low interest rates and annual service fees. You should also search for a card with spending limits within your budget, so you can guarantee that you pay the bank back on time. 

Set monthly expenses:

Making a table for monthly expenses can assist you in better understanding your finances.

Pay the bank on time:

Loans should be repaid on schedule as late payments can create a routine for the following months, resulting in surging debts.

Follow your purchase records:

The bank will alert you of your credit card purchases. You should regularly follow your expenses to keep yourself from overspending.

Be careful with credit cards: You should keep your credit card with you at all times and not lend the card to someone if not necessary. You must immediately report it to the bank in the case that your card is stolen or lost.
Set up automatic payments:

An automatic deduction from your account will help you keep interest low by avoiding late payments.
Don'ts
Avoid having more than one credit card:

Once you have many credit cards, there could be an urge to spend over your budget, which will increase risks in the future. 

Do not pay the bank late:

Frequent late payments are not good for your credit and also lead to debts piling up .

Do not ignore your purchase records:

Pay attention to your purchase alerts that the bank has sent you since this will ensure your capability of paying debts.

Carelessness with your credit card:

Leaving your card in public or allowing someone to borrow your card will put you at risk.

No budget for monthly expenses:

You might overspend and be unable to pay debts if you do not properly manage your monthly expenses. You must keep in mind available money on a credit card is not your own money, but debts that will need to be repaid.

No automatic payment from your savings account: Without automatic payments, you could make a late payment and the interest rate could surge.
This post is also available in:

KH