What are MSMEs? In what way can they help our economy?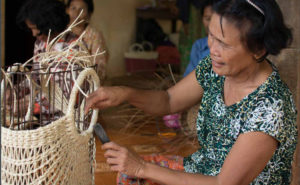 Due to their significance to individual countries' and the global economy, micro-, small, and medium-sized enterprises (MSMEs) have their own day of recognition, which some people might not be aware of. Every year the world celebrates "Micro-, Small and Medium-sized Enterprises Day" on June 27th. 
Designated in 2017 by the United Nations General Assembly, the day is marked to raise awareness of MSMEs' contribution in achieving sustainable development goals, and to promote new innovations, creativity, and sustainable jobs for everyone. 
Last year, MSME Day was celebrated under the theme 'Big Money for Small Business'. Within that theme, the day called for more investment into these forms of business, especially in developing countries. It also informed the public about the importance of small companies' contributions to the global economy. 
This year, the UN will be hosting three online events to celebrate the day. The first one is a Web TV program called "COVID-19: The Great Lockdown and its impact on Small Business". The talk will explore how entrepreneurs from across the world, as well as those who support small businesses, have responded to COVID-19. The other online events will be called "First Responders to Social Needs" and "MSME as Drivers of Post Covid-19 Economic Recovery in Africa". 
While MSME refers to Micro-, Small and Medium-sized enterprises, people might be more familiar with the terms SMEs, which stands for Small and Medium-sized Enterprises. According to the International Labour Organization, people commonly use SMEs to mean MSMEs, with some articles or people using them interchangeably.

The two terms share similarities in that they are small in operational size, have fewer than 250 employers, and both contribute greatly to the countries' economic and social development.
The European Commission uses the number of staff to define the type of business, with businesses that employ fewer than 10 employees, automatically called micro-enterprises. Small-enterprises are businesses with fewer than 50 employees and those with less than 250 staff members are categorized as medium-sized enterprises.
According to the small and medium enterprises development policies in Cambodia, micro-enterprises are those with less than 10 workers, or with start-up capital of less than USD 50,000. Small enterprises are those with 11 to 50 workers, or with start-up capital of USD 50,000 to USD 250,000. Medium enterprises employ from 51 to 100 workers, or have startup capital from USD 250,000 to USD 500,000. Large enterprises are those that have more than 100 workers with start-up capital of more than USD 500,000.
According to the Ministry of Economy and Finance, SMEs in Cambodia can be divided into three sectors, which are:
Production sector, including agriculture, manufacturing, and mining

Service sector 

Trading sector that includes both wholesale and retail
The International Council for Small Business found that MSMEs make up over 90% of all firms and account, on average, for 60-70% of total employment and 50% of gross domestic product (GDP). According to The World Bank, MSMEs has three important roles, which are creating jobs, providing income for low-income and vulnerable populations (women, youth and people in poor communities), and promoting economic growth, social stability and contributing to the growth of the private sector.
Based on data from the United Nations, for some rural areas, MSMEs are the only source of employment. Due to this fact, MSMEs are a key player in the "leaving no one behind principle", which means the more MSMEs the countries have, the lower the unemployment rate will be.
According to an annual report from the Ministry of Industry, Science, Technology & Innovation (MIH) released in 2018, SMEs accounted for 70% of overall employment in Cambodia and contributed 58% to the country's GDP. Based on data found in a market research report published in 2019 by International Finance Corporation called "Exploring the opportunities for women-owned SMEs in Cambodia" , there were 513,759 MSMEs in Cambodia at the time.
Loem Lida, co-founder and project manager of SHE (Support Her Enterprise) Investment, a  social enterprise that provides training and support to women entrepreneurs in Cambodia, has noticed that the SME sector in Cambodia has been on the rise in the past 6 years and she is impressed at the sight of this. As someone who works within the  sector, she is elated to see that so many platforms, enterprises, and associations are working together with one common goal, which is to support SMEs.
She said, "When a certain country has a strong SMEs sector, that country is likely to have high GDP and they will have better cash flow. With more SMEs, that means that more people will use a local product that leads to less import and more export."
Try Socheata, a local product user for 3 years, expressed that she first started to use the home-grown soap because it is handmade and organic. After using the product, she loved it and has used it ever since.
She said, "I keep using our local product because it has good quality, although it is still behind products from well-known and established international enterprises. On top of this, I support local enterprises because I want this industry to grow bigger because Khmer people have been obsessed with international products for too long already."
HongTholly Sonit, a 21 year old Phnom Penh resident, started to use local beauty products through her friend's recommendation due to the product's remarkable quality some years ago. 
She said, "At the moment, I am using armpit balm and lip balm from a local small enterprise, Lumr Ang. I found the products to be quite good as they show improvement for me, plus no sign of irritations or allergies. In terms of quality, I think we are still lacking in some ways, but I believe there is room for improvement. If we all continue to support more local products, then I think it will be as fine as international products as the consumption becomes bigger."
Corresponding with the rise in the market presence of SMEs, there seems to also be a growing demand for local products, specifically, organic beauty and other handmade products among young people. However, there are still challenges that block Cambodia's SMEs market from reaching its full potential. Among those, according to the IFC, are high cost of compliance, uneven playing field, limited access to finance, low productivity, lack of access to information, and lack of a clear framework.
According to a speech Heng Sokkong, secretary of state of The Ministry of Industry and Handicraft, gave in 2019, only 5% of SMEs in Cambodia have properly registered.  
Mev Soktry, President of Cambodia Food Manufacture Association, thinks there are two main reasons why very few SMEs in Cambodia decided to register. 
He said, "Registering and compliance required them to spend a lot of money, but they do not receive enough support from the government. Moreover, operating without registering is easier and enables them to be more flexible."
As for local support for domestic products, he said it is not enough. We still need more awareness and a more nationalistic mindset. 
Another challenge ahead of SMEs in Cambodia is how to recover financially  after being hit hard by the spread of Covid-19. 
To Soktry, there are several things that should be done to help the SMEs sector in this time, which include cutting down on imported products, providing loans with only 3 or 4% interest, giving free technical support to lower production costs, as well as to improve quality, and to encourage raw materials suppliers to sell their products to SMEs owners at a special price.
This post is also available in:

KH