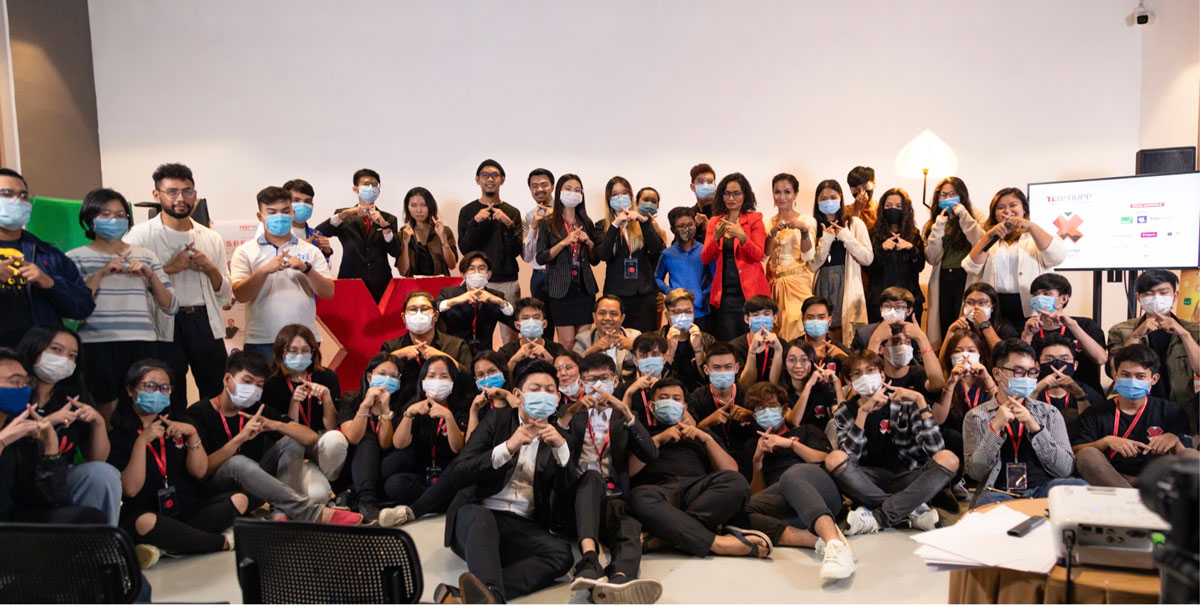 No one could have guessed that 2020 would be this unpredictable. However, through thick and thin, TEDx RUPP has never abandoned our mission, spreading ideas. This year, TEDxRUPP is proud to successfully concluded 4 events in total, including 2 TED Circles, TEDxRUPPSalon, and our main event, TEDxRUPP.
In the span of 3 months, between August to October, TEDxRUPP successfully organized 2 TED Circles in total. The first TED Circles was on the 29th of August, 2020, with the theme of How Changes Happens at The Desk Flagship – Phnom Penh. On the other hand, the second TED Circles was held on the 24th of October, 2020, with the theme of Everyone's Environment at OMO Hub.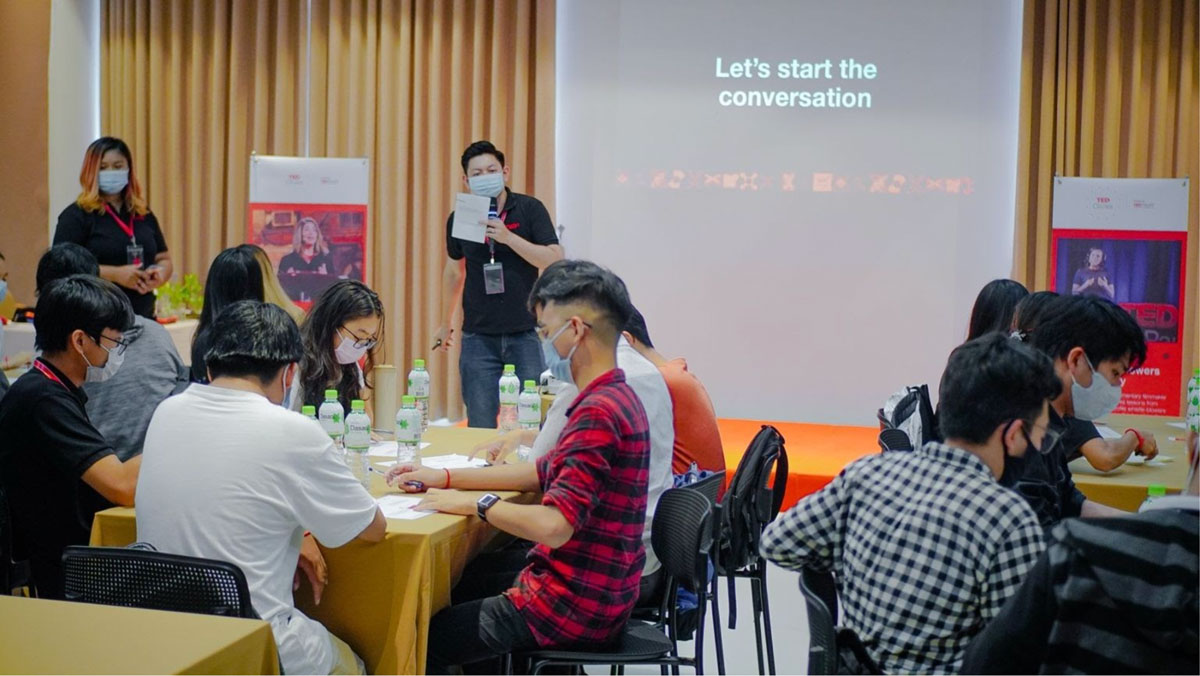 Both of these events went smoothly, and they were certainly delightful events as many participants step out of their comfort zone, come together, and express their ideas with the goal of creating a better society together. In turn, all the participants became a part of a global conversation with thousands of Circles in other parts of the world talking about topics that matter most.
In addition, TEDxRUPP also successfully hosted TEDxRUPPSalons on the 27th of September, 2020, with the theme of From Mind to Reality at Factory Phnom Penh.
TEDxRUPPSalon was participated by many participants who seek a different TEDx experience as it is a condensed version of a TEDx event distinct in its much smaller audience, brevity, opportunities for intimate conversation, and heightened interaction between the speaker and audience on socially relevant topics. During the event itself, the audience were able to discuss the talks with our speakers right after they gave their speech. This is a great way to keep the conversation on topics that matter most going.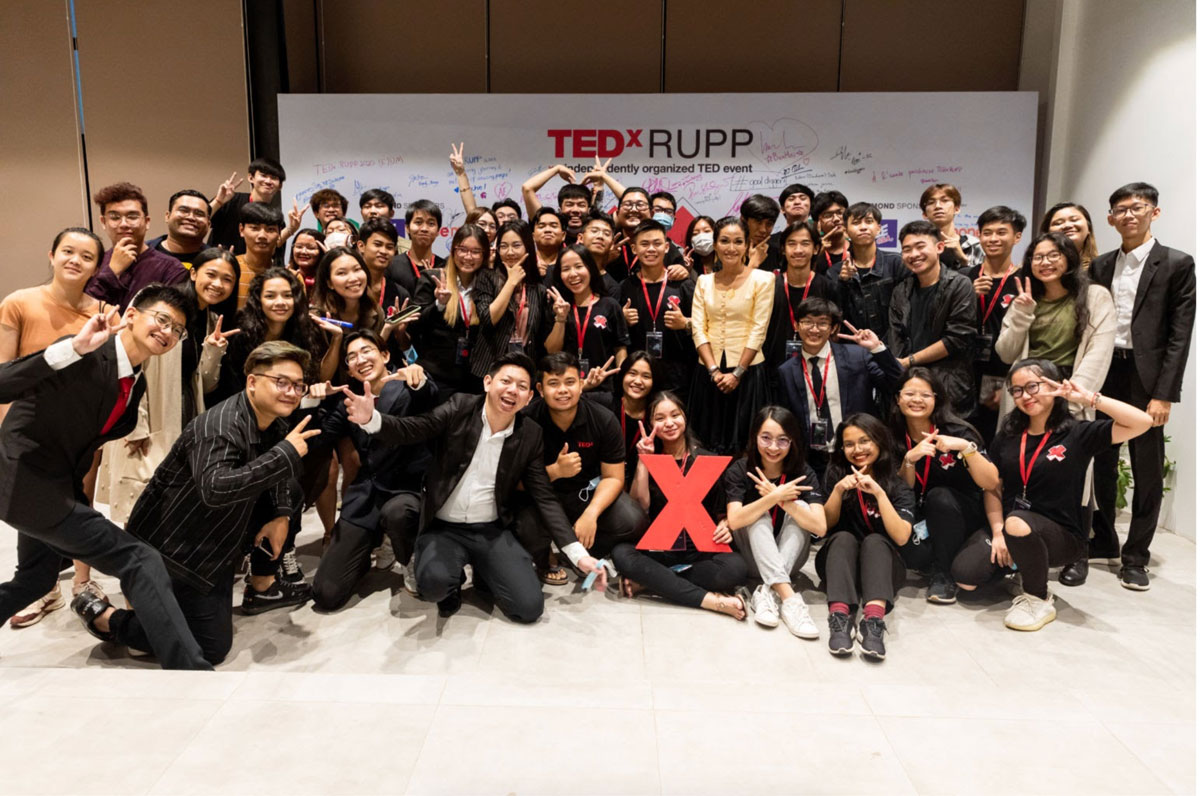 COVID-19 has affected many aspects of our lives and society; and, that also includes our highly-anticipated main event – TEDxRUPP. After a few changes, TEDx RUPP was finally held on the 27th of December with the theme of Significant of the Insignificant. Unfortunately, because of COVID-19, we have shifted our main event from a physical event to an online platform. However, looking from an optimistic point of view, it was a decision that was made to align with the Ministry of Health regulations in order to prevent social-gathering, which could have led to new community infections. Nevertheless, TEDxRUPP was joined by 9 different, and awesome speakers who covered a wide array of topics, from education to women, arts, and design. Despite joining our event digitally, our curious-minded online audience still got a chance to converse with our speakers in the breakout sessions.
It was a joyful journey together, and also a great honor for our TEDxRUPP's team to have that many speakers and participants joining and supporting all of our self-organized events. Even though TEDxRUPP2020 has come to an end, this is not goodbye. TEDxRUPP promises to continue spreading ideas and play a part in building our community in the years to come. We would like to thank our speakers, sponsors, and audience for always staying by our side. Without your awesome ideas, tremendous support, and curious minds, our TEDxRUPP community would have never existed in the first place. The independently produced event, operated under a license from TED, was organized by community volunteers and is aimed at creating dialogue as well as giving people a forum to share their passions, ideas, and experiences. The event is sponsored, to date, by Smart, True Money, IZE Cola, Foodpanda, Manulife, Nano Sounds Brew Coffee, Tino the Coffee Yard, and CO-Creative Corner. This event is also supported by Sabay, Ahladang, Bizkhmer, Focus, Omohub, the Desk, Factory, and Koompi.
This post is also available in:

KH