Watch your children's internet use and learn how to keep your children safe online.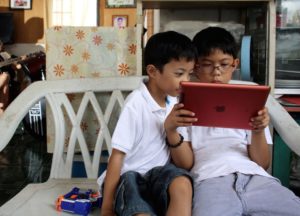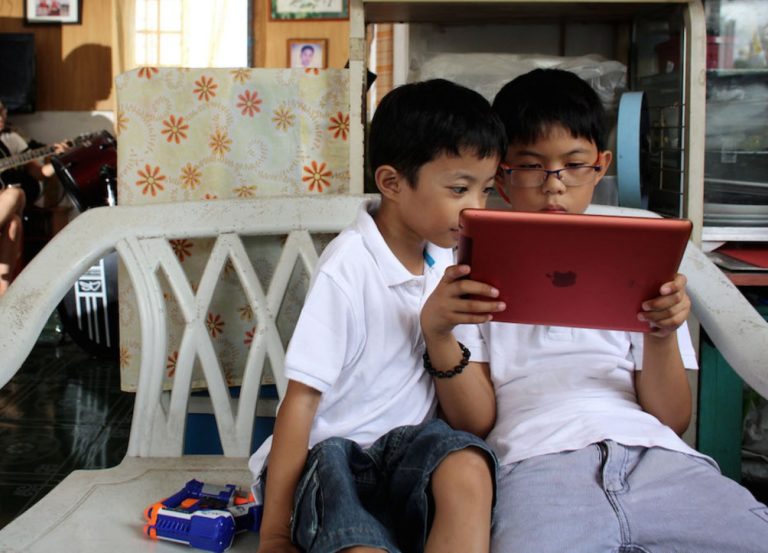 Different from what we have seen years ago, children as young as 4 or 5 years old are now using the internet. With each passing day, they are starting to spend more and more time online, especially as schools are embracing online learning to combat the spread of Covid-19. According to data from UNESCO and the World Bank, 1.5 billion children and young people are affected by the closure of schools worldwide. Reports showed that due to the pandemic, as of mid-January, online traffic has increased by over 25%. Despite being here to help us with communication and learning, and to serve as a source of entertainment, the internet can be harmful to children on so many levels. 
According to UNICEF Cambodia in 2019, 85.7% of children in Cambodia aged between 15 and 24 years old are active internet users. In the same report, the organization stated that 4.5 % of the online population are children aged under 15. 
Online access among children can lead to exposure to inappropriate content, cyberbullying, cybercrime, privacy disruption, sexual exploitation, and digital harassment. Geeseeny Sawmy, a clinical psychologist, said increased internet use among children may result in loneliness and depression. Without close attention from parents or caregivers, children can become the victim of these acts and consequences anytime during their internet experience. This brings another burden onto parents and caregivers, as keeping the children safe physically is not enough, with their online safety becoming increasingly more important.  
Pew Research Center published a report in 2018, saying that 59% of American children experienced some sort of cyberbullying when using the internet. Based on a UNICEF report, more than half the children and young people surveyed in South Africa said that they were exposed to sexual content online. 35% of children surveyed in Italy and Uruguay said they were exposed to hate speech on the internet.
Kim Kimly, mother of two children aged 8 and 11, expressed she sees her children's internet use as a concern, but she is more concerned about her nephew, who does not really want to communicate with other people and only wants to stay with his phone. For online learning, she lets her children study by watching the TV with her supervision. She believes it is the best way to reduce harm to her children caused by internet overconsumption.

She said, "I only allowed my children to use the internet on weekends. I can say that they spend around 2 or 3 hours on the internet per day. I think because of the internet, my children now have become really stubborn. But, I am trying to cut down their time spent on the internet."     
With people's efforts to maintain social distancing during the pandemic, applications like Zoom and Tik Tok saw a sharp increase in the number of users. Compared to December 2019 figures, Zoom usage soared from 10 million daily meeting participants to 300 million as of April 2020. According to Zoom, the app is being used by 90,000 schools in 20 countries as an online learning platform. Even before the surge in users, problems with the application's security have been discussed, such as, allowing hackers into private calls without the organizer's knowledge and Mac users forced into calls without their knowledge.   
Tik Tok, a Chinese video-sharing social networking service, also saw impressive growth outside of China. In Asia, the app has been downloaded more than 10 million times in Thailand, while in Cambodia, the number of users stood at 500K in 2019. According to Business Insider, the app has been criticized by U.S senators for censorship, privacy issues, and child safety.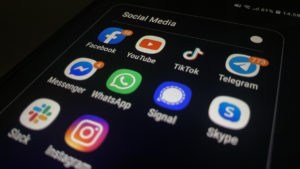 Seeing children increase time spent on the internet during the pandemic is a concerning issue. UNICEF has called for action from local governments, parents, educators, and Information and Communications Technology (ICT) industries to mitigate online risks for children. Through a press release published in April 2020, UNICEF stated that millions of children are at risk of harm as their lives move online as a result of the lockdown. 
Henrietta Fore, UNICEF's executive director, said in a press release, "We call on governments and industry to join forces to keep children and young people safe online through enhanced safety features and new tools to help parents and educators teach their children how to use the internet safely."
Concerns over children's internet security have been a hot topic even before the Covid-19 pandemic, as a  majority of children were already spending a lot of time online even before the spread of the disease. Based on figures from Common Sense Media, a non-profit organization which works to provide education and advocacy to families to promote safe technology and media for children, American children aged between 13 and 18 spend an average of 9 hours on their screens, while children under 13 use an average of 6 hours per day. These numbers do not reflect their time spent for learning and homework; it is purely their time spent consuming entertainment content. 
Hazan Illyasak, a senior specialist of Corporate Social Responsibility and Sustainability at Smart, said he sees internet safety as a big problem. He continued that as someone who works in the telecommunications field, he acknowledges that there is not enough effort in tackling this problem. However, the Smart team is planning on something in response to the problem next year.  
He said, "As a telecommunication company, we have enough power in raising awareness, as well as delivering messages about this problem to the public through digital platforms. Now,  we have a few projects in mind to tackle about internet safety. We are thinking about initiating an experimental campaign in order to inform parents, caregivers, and children about the risks of internet use."   
Previously, Smart, with support from Ministry of Education Youth and Sport (MoEYS), Ministry of Posts and Telecommunications (MPTC), Google, and the Groupe Speciale Mobile Association (GSMA), conducted a pilot program on digital literacy and internet safety with the aim to promote awareness of internet safety and mobile internet literacy among young Cambodians. The program was conducted in Phnom Penh, Kampong Cham, and Kampong Chhnang from November 2019 to March 2020. According to the company, the program reached approximately 1,500 grade 10 and 11 students through workshops in the three locations. In addition, their online campaign has garnered 193,300 views. 
In February 2020, a campaign addressing a similar topic called "Safer Internet, Social Morality and Family Values" was run by Action Pour Les Enfants (APLE), the National Committee for Counter Trafficking (NCCT), and several ministries, with the hope to encourage safe and positive use of digital technologies among children and young people. 
APLE said in a press release that "parents, caregivers, and teachers should guide children towards the safe use of the internet while providing them with the tools and knowledge they need to make better choices." 
Even with help from the government, related NGOs, and telecommunication operators, parents still play a crucial role in ensuring children's internet safety because they are the closest to the children, especially during this time of learning from home.  
Ouk Thida, a mother of a 13-year-old daughter, expressed that she hasn't allowed her daughter to use her own mobile phone for fear of addiction. However, she has a smart TV at home which her daughter can use to learn through the MoEYS program during the pandemic. 
She said, "First, I did not allow my daughter to use the mobile phone because I am afraid she might get addicted. Also she never asked for it. For online learning, she can use the smart TV at home. Personally, I think the problem started because parents allowed their children to have access to phones and the internet in the first place."
Not allowing children to use smartphones or have access to the internet until a certain age can be a solution for some parents. However, the UNICEF Office of Research found through a survey of nearly 15,000 children across 11 countries that "activities children engage in online – even those typically seen as entertainment – are crucial for building digital skills." Therefore, not letting them know about the existence of the internet will not do them any good either, especially for the future where a lot of work is done online. 
Here are steps that parents can take to ensure children's safety: 
Educate yourself about how to be safe on the internet and social media. Only with you being informed first can you then be able to share great advice with your children.

Openly talk with your children about their online activities. Ask them often about what they do online or what kind of things they enjoy watching online. Tell them to tell you immediately whenever something online makes them feel uncomfortable.

Know who your children are talking to online. Get to know the people who your children consider their 'online friends'.

Constantly remind them not to talk to strangers. Some strangers approach your children with good intention, but the majority might not. So, it's best not to let them talk to someone they don't know.

Keep devices with internet connection in the area where you can monitor them, so that you can know what they are doing or are consuming online. If the content is harmful to them, you will be able to stop them right away.

Teach them how to protect their privacy. Inform them what kind of information can be shared and what kind shouldn't. It is always ideal to start by telling 'why' certain information cannot be shared with others online.
This post is also available in:

KH