Doesn't everyone want to be happy? You'd think so, but some people have a psychological fear of happiness. Just one of the world's strange diseases...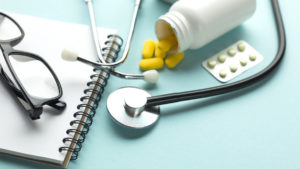 Imagine you were a person who suffered from a rare and disruptive disorder – avoiding friends because you were afraid of being happy or craving inedible food, like sand or stone. Or even being allergic to water…
Some people do experience all of the above, and suffer from strange disorders that inflict them everyday. Yet a lot of us are unaware of these disorders and how they affect other people.
These are 10 strange disorders that exist in the world today. Are you ready to take out your notebook and jot them down?
Cherophobia – the fear of happiness
A person who has zero-interest in participating in any fun activities, because they are afraid of happiness, is classified as having Cherophobia. It comes from the Greek word chairo, meaning rejoice in English. It is the fear that if they are happy, it will make them a bad person. A fun thing could lead to a terrible event or attempting to be happy is a waste of time.
Kleptomania – the urge to steal
Being unable to control your urge to steal someone else's possessions, that you don't necessarily need or want, is a sign of Kleptomania. It is a rare mental health disorder, causing emotional pain to oneself if not treated. Treatment with medication or therapy may help to end the cycle of compulsive stealing.
Munchausen syndrome – pretend to be sick
Someone who pretends to be ill or intentionally produces symptoms to harm themselves, or just to get attention, can have Munchausen syndrome. People with this can act in different ways, saying they hear voices that are not there, pretending to have physical pain or trying to get ill by rubbing dirt into wounds, among others.
Haemolacria – crying blood
It may sound like something from a novel, but Haemolacria is the presence of blood when you cry. Wherever you cry, your tears will not be water, but blood. A Indian girl named Lennie Ikeda is a famous case of this. Ikeda has suffered from Haemolacria since in 2011, where she first began coughing up blood which then started to appear in her tears. It is a rare, but incredibly disruptful and harmful illness.
Foreign accent syndrome – suddenly developing a foreign language
A rare speech disorder, usually caused by stroke or trauma, which makes you speak in foreign language that you have never learnt or spoken before. In 1941, Astrid L. was hit in the head with shrapnel during World War II, penetrating her brain. Due to the accident, she developed the ability to speak both French and German. Researchers believe that it is not the development of a new language, but brain damage controlling the functions of your brain, meaning you can inexplicably speak in a foreign tongue you have been exposed to before.
Pica – inedible food intake
Whatever it is, I want to eat – that is the gist of pica syndrome. Sufferers develop an appetite for non-nutritive substances, such as paint, clay and dirt. Alternatively, items that are more commonly considered to be ingredients, such as raw rice, flour or salt.
Cotard syndrome – walking corpse syndrome
Sufferers of Cotard's syndrome live with depressive moods, sleep and eat less, and develop feelings of uselessness. Significantly, a patient can often think that they are already dead. In more than half of the cases, patients also think they are immortal. Treatment can include antidepressants, antipsychotic drugs or even electroconvulsive therapy.
Chromosome 6 deletion syndrome – the loss of chromosomal material
A rare disorder in which there is loss of chromosomal material from both ends of the 6th chromosome. Symptoms may vary greatly, but often sufferers can feel no pain, lack of hunger and fearlessness. For example, in 2006, Olivia Farnworth was hit by the car and dragged 30 meters. Olivia, however, said she felt no pain from the incident.
Aquagenic Urticaria – allergic to water
People's bodies produce oils to soften the skin, but for those who have Aquagenic Urticaria, the oils that are produced become toxic when they meet water, which makes the skin burn and itch.According to Marcus Maurer, a dermatologist who founded the European Centre for Allergy Foundation (ECARF) in Germany, it has affected around one in every 230 million people. Estimately, there are only 32 people with this condition on the entire planet. It may be not strictly an allergy but instead a hypersensitivity to the ions found in non-distilled water. Avoiding the rain, taking only one 10 second bath a week and even drinking only diet coke are some of the ways people have mitigated the effects of syndrome.
Nomophobia – the fear of being without a mobile or contactable by phone
Nomophobia is a psychological condition where a person fears being detached from their mobile phone. The prevalance of this is now increasing, especially among young people and students. Symptoms can include fear or panic when you think about not having your phone and agitation if you have to put your it down.
This post is also available in:

KH