Some people prefer a minimalist lifestyle, which they say provides real happiness and a true meaning to life.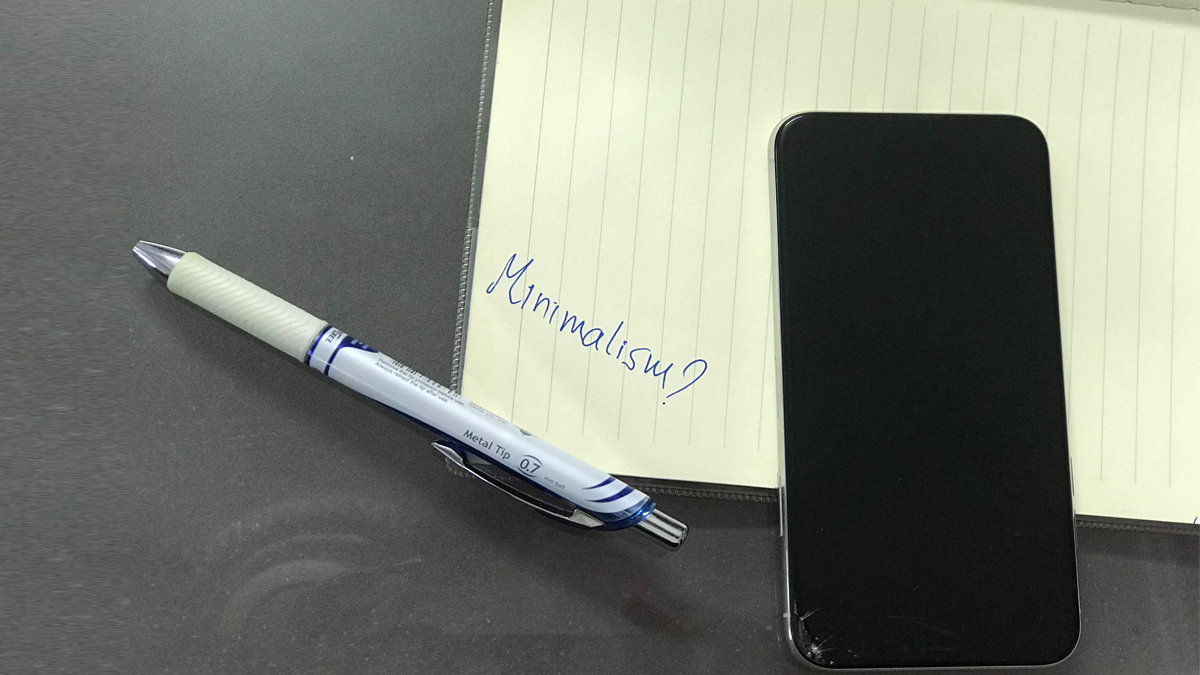 Minimalism originated long ago, with a philosophy that does not give value to external resources for true happiness. The meaning and purpose of minimalism were discovered in the education field by philosophers recognized worldwide, including Socrates, Mahatma Gandhi and other religious philosophers from Buddhism, Christianity and Confucianism. 
The minimalist movement emerged in the U.S. in the 1950s and 1960s and became popular through art and music.
Currently, two well-known American authors, Joshua Fields Millburn and Ryan Nicodemus, are promoting modern minimalist lifestyles through their work.  
They chose the minimalist lifestyle, as they believe that it is a tool to eliminate life's excesses, such as material and wealth. They feel that minimalism can assist people in finding happiness, fulfillment and freedom. They have helped over 20 million people live what they believe are decent and meaningful lives through their books, website and documentary. 
Some prominent people and billionaires have also chosen a minimalist lifestyle, and donate part of their wealth to charity, including Steve Jobs, Mark Zuckerberg, Warren Buffett and Bill Gates. 

Millburn and Nicodemus provide some important tips for incorporating minimalism into people's lives such as: 
Eliminate discontent
Minimalism can help mitigate stress and complications, as the lifestyle does not encourage greed, but promotes satisfaction with your own belongings and patience to achieve your goals.
Reclaim your time
Full attention on work, business and other methods of increasing wealth requires a lot of time, leaving yourself, friends and family nothing. Committing time to yourself will make you happy.
Save the environment
Minimalism can make a contribution to protect the environment because people will not spend much money on products or expensive materials made from fur, animal skins or other natural resources, saving animal life and the environment.
Live in the moment
The majority of people contemplate the unforeseen future and the past and forget to live in the present, causing a complicated and unhappy life. However, living in the moment is one of the key ingredients of the minimalist lifestyle.
Pursue your passion
Minimalism will help you realize your capability and talent as you have more time to focus on your own strengths and weaknesses. It teaches you how to be resilient and to give value to yourself, rather than what society values, which might lead to the uncertainty of identity and loss of originality.
Focus on your health
This lifestyle will help you understand the benefits of your own health, rather than wasting money on shopping or eating out which might not be ideal for your health. Minimalism will give you extra time for physical activities, meditation, reading or cooking, which are beneficial to mental health.
Contribute beyond ourselves
Learning how to share your resources with others is the true happiness of a minimalist lifestyle, as the need for external materials is deceptive. When you help other people, it will provide you with satisfaction and happiness.
Rid yourself of excess stuff
The highlight of minimalism is the desire to have a simple life, trying not to fulfill a status that society defines through materials and wealth. For minimalists, it is an extravagance. The true meaning of life is mental fulfillment and the freedom of expression.
This post is also available in:

KH