Built on the foundation of Khmer classical dance he gained in high school and incorporating elements of contemporary dance he picked up along the way, Rady's career in performance art continues to flourish. But it is this modern form of movement that he believes can make the arts more relatable and useful for educating the public about important social issues.
Fate, Luck, and Passion
Introduced to the art form by his cousin at the age of 11, Nget Rady began his journey as a classical dancer, eventually specializing in the monkey role in Lakhon Khol — the traditional Cambodian masked dance — at the Secondary School of Fine Arts. Since receiving his bachelor's degree in Directing Masked Male Theatre, Rady has traveled around the world to perform, promote and rejuvenate Cambodian arts.
Moreover, he uses contemporary dance techniques and the fundamentals of Khmer traditional movements to create many impactful story-telling performances.
But life as an artist in Cambodia has never been easy.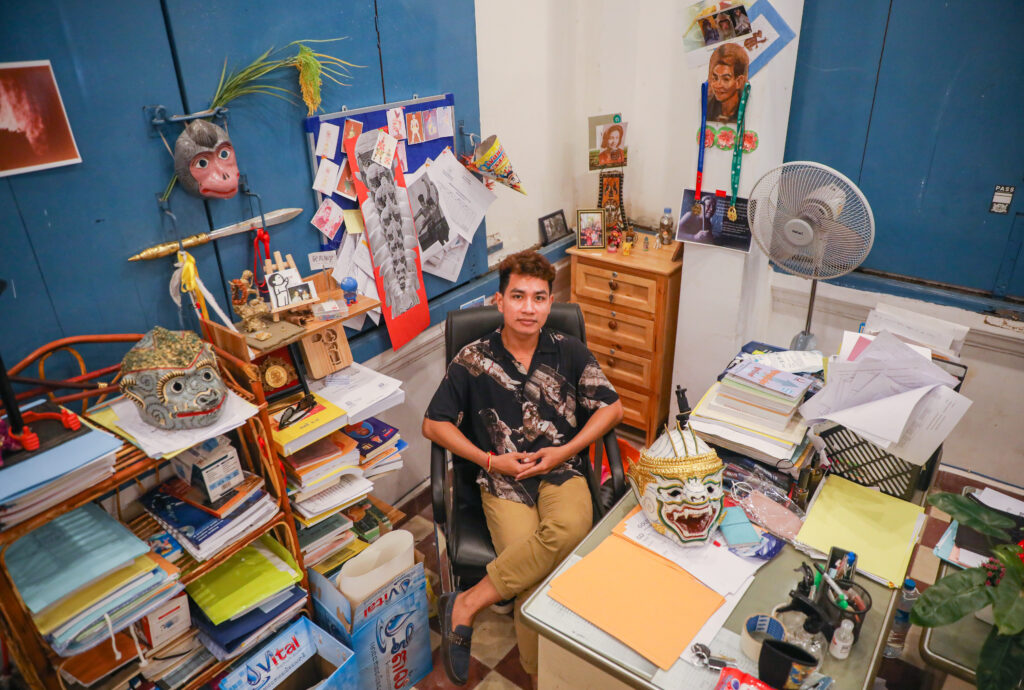 After graduating from high school Rady faced an uncertain future, forced to decide between continuing higher education or earning money to support his family. He was under tremendous pressure to choose between life as a high school teacher or leaving for Korea as an immigrant worker, both of which could dash his hopes for a career in performing arts.
Fortunately, in 2009 he was cast as the main character in a contemporary dance performance with international NGO and dance company, Amrita Performing Arts, reigniting his passion for dance. With this renewed sense of purpose, he continued his undergraduate degree at the Royal University of Fine Arts, graduating in 2014.

When he talked about his pivotal first performance with Amrita, he explained, "It was fate that led me to love it [contemporary dance]".
Resiliency and Opportunity
Finance was always a great weight on Rady because of his responsibility to support his family. He explained that "Many Khmer artists have faced [financial] problems," and that the solution is within the artists themselves. He continued, "[I] hope that the efforts to find any solutions to develop their skills is a way of moving forward."
Coupled with determination and tireless efforts to develop his skills, Rady found chances to learn anywhere he could, gaining the perspective that has allowed him to become a more well-rounded and creative performer.
In early 2017, he was granted a seven-month research residency in contemporary dance from the Asian Cultural Council in New York City. During his stay, he joined workshops and attended classes and cultural events in order to observe new techniques and exchange ideas with other international artists.
He explained that Khmer arts have their own uniqueness that deserves to be seen internationally. Therefore, having such an opportunity to tour around the world bringing Khmer culture through his performances on the international stage, Rady brought the spotlight to the uniqueness of Cambodian heritage.
"Nobody would look at me, but just after I finished my performance, everyone crowded around me," Rady recalled one of those experiences.
Rady is now an officer at the University of Royal Fine Arts and a leader of the Roof Dance Team.
Art is More than Entertainment…
Building on the foundation of traditional Khmer dance and incorporating contemporary dance, Rady has performed, produced, and directed many new works, including The Feeling for Street Children, My Memory, Tension, and Seasons of Cambodia. My Memory depicts his training since childhood and his relationship with each of the characters in Masked Male Dance. Rady produced the piece with fundamental elements of Khmer classical dance as well as new techniques that help bring the story to life.
Along with solo performances, Rady works with other artists, often highlighting important social issues. One of his notable collaborations is Where is my Land, a joint effort with visual art director Khvay Samnang calling attention to water and land issues in Cambodia.
Identified as a cause of land erosion and environmental harm as well as motivation for forced evictions, Rady and his director used the film as a way to address the issue of sand mining from Cambodia's rivers for private development.
Mostly improvised with fine muscle twitches, expressive looks, and subtle Khmer dance gestures, the performer appears to be displaced, disturbed, and desperate. Shot in Phnom Penh, Where is my Land is an enchanting multi-video performance piece where Rady uses dance as a physical response to the intensity of each location.
Hope for Young Generation on Creating their Luck
Rady believes that art has many forms and can play a unique role in education. To him, contemporary dance creates new connections with other forms of art that provide a medium to channel his messages. It's a strategy he hopes talented young Cambodians can use to promote awareness and action on important social issues.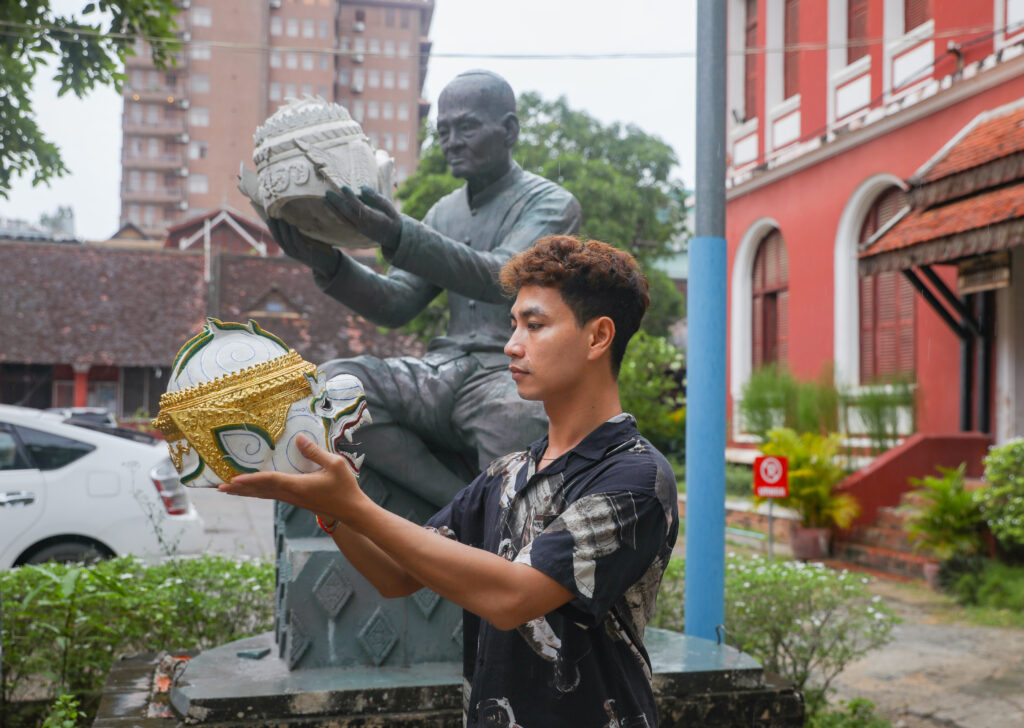 Rady also expressed his heartfelt suggestion to Khmer artists to find appropriate stages to promote their work and remember that creativity is a continuum. Young people should be determined to improve their skills, find their audience and create impactful messages for society, but he believes that luck comes with effort.
"When we strengthen our skills, we create our chance," Rady said. "We receive the luck."
Editor Note: This article is a part of a promotional partnership with KampumEra that reports on the stories of Cambodian youth who created their own success.
This post is also available in:

KH