Ms. Poev Sinoun, is an inspired woman who works to promote gender equality and has the desire to break down gender barriers in Cambodian society.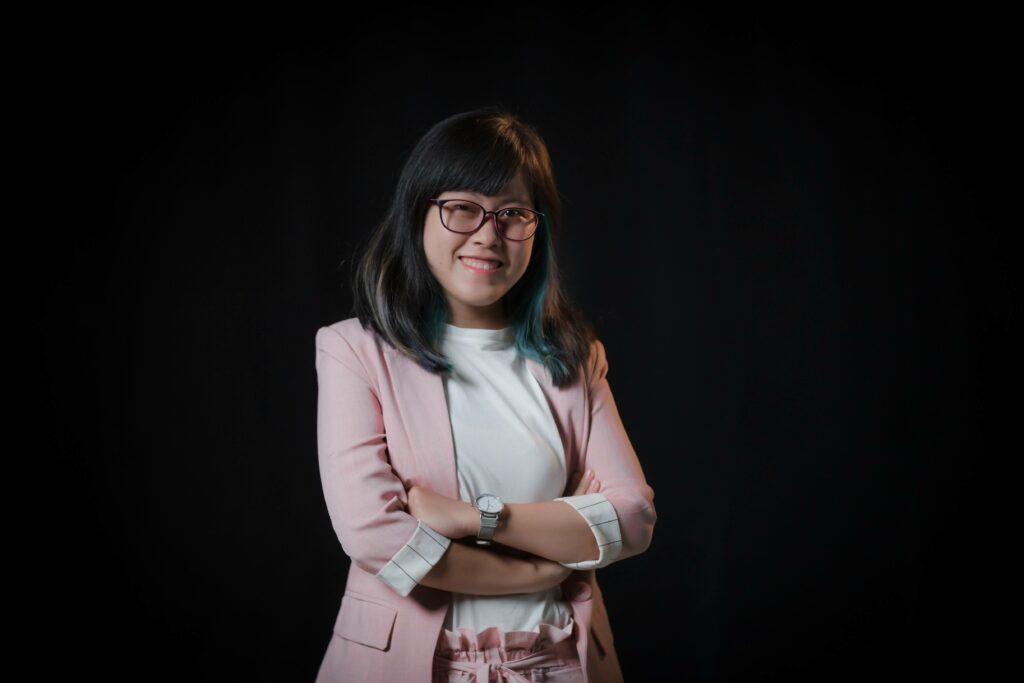 Poev Sinoun is a co-founder of Breakthrough, a platform founded by a group of young Cambodian women to promote gender equality through content and video creation. As a young advocate, she is also a member of BayKork Team, a content group tackling the topic of women and gender-based violence through the use of illustrations.
Before getting into this profession, she worked on research relating to abortion, contraception, and women's health. With three years of experience working in this field, she believes in the power of storytelling and sharing experiences with women and girls to help build social equality.
Focus has partnered with KampumEra to explore the origins of the young leader's working life, who are active in promoting gender equality in Cambodia.
1. Why did you start working in the promotion of women and gender equality?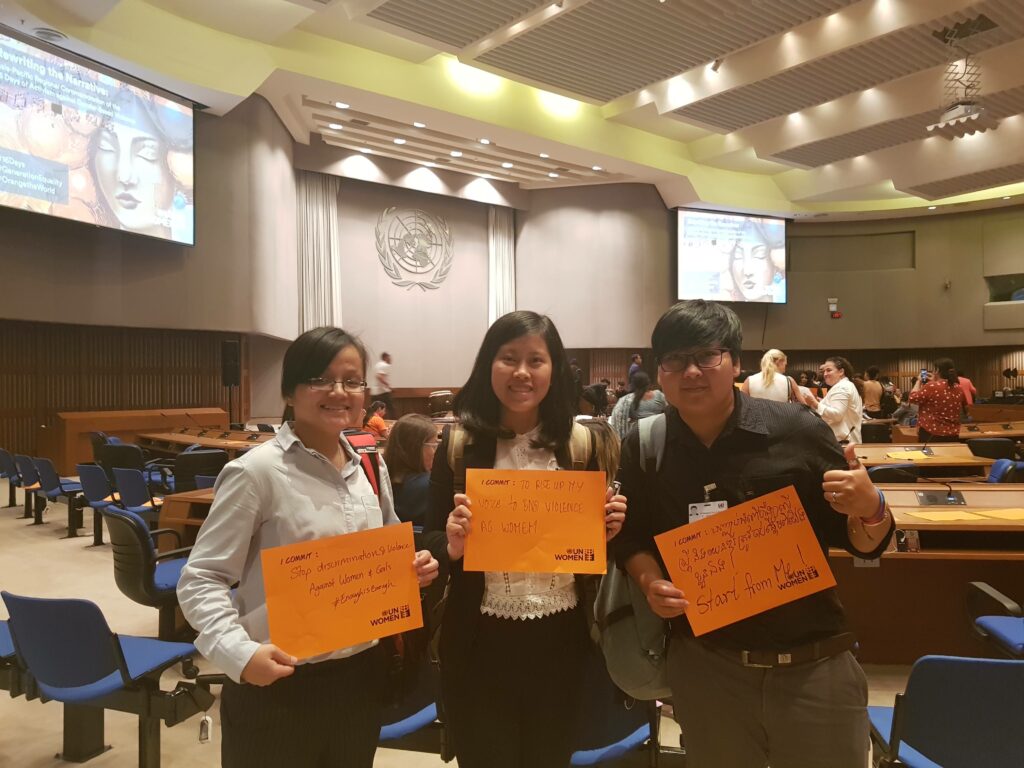 Many women and girls face injustice in their lives through social norms that put pressure on them, especially issues like victim-blaming culture and restrictions on their freedom of expression. Women become discouraged in making decisions and even finding themselves.
Not only other women, even myself, my mom and my friends feel the same way. Every step and every movement of women are being evaluated in our society. For me, all these problems cannot continue like this. It is important to recognize that these are not small issues, but rather big issues that require attention. Therefore, I started to get involved in this field to promote gender equality and eliminate gender-based violence.
2. How has this work changed your life and the community?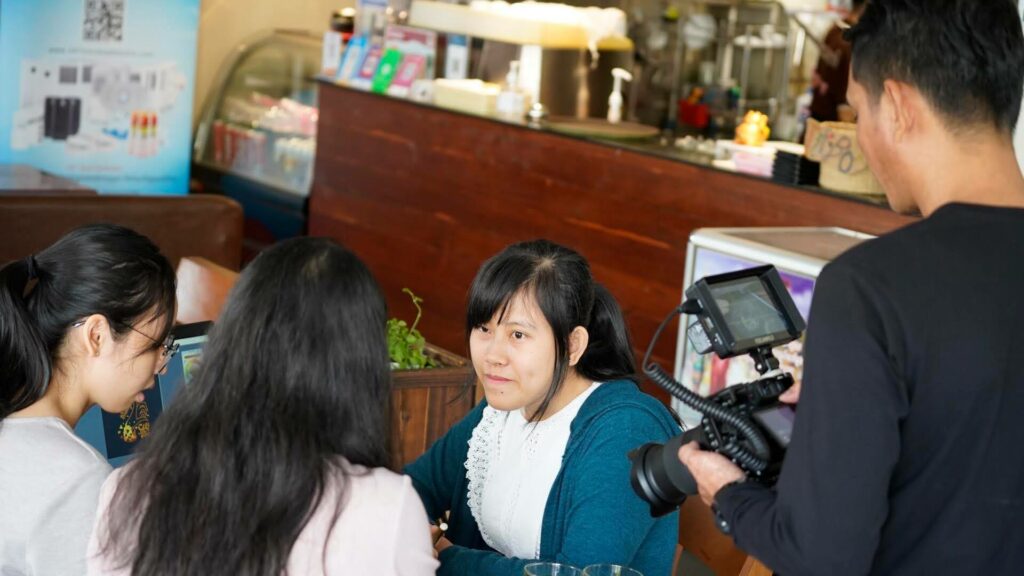 I have changed a lot. I used to be an introvert who didn't like to socialize and didn't talk much. But all of this effort pushed me to leave my comfort zone, which made me do things I have never done before and become determined to solve the challenges in this area. By sharing experiences and telling stories, it helped me to understand more about the problems, be more courageous and face more challenges. Especially, it helped me find myself and my passion.
In regard to society, I can only share the changes I've observed. I'll never forget working in a community outreach program in a remote area of Mondulkiri province where understanding of gender issues was very low. Through the lessons we taught there, a woman who had been considering suicide due to a difficulty in her life changed her mind. That training taught her a lot about herself and encouraged her to value herself. And even though she had no one who loved her, she learned to love herself. Therefore, I think this work not only helps to change people's mindset, but sometimes it can even save people's lives.
With Breakthrough, we promote and provide knowledge in the form of a video production to a large number of viewers who have their own opinions and often ask questions. Our movement has caused a change in the participants' perspectives and attitudes. Despite the fact that a large number has changed, the problem remains, and we are still on a mission.
3. What challenges have you faced in making people around you aware of these issues?
Gender equality will not be understood by others around us unless we first acknowledge that it is a problem. People's views are hard to change because they have been following each other for a long time. The problems continue to be a lack of participation, a lack of care, a lack of openness to new experiences. Additionally, some not only don't care, but actually use words to discourage others.
Another problem is that traditional practices still exist. Society tells us what is right and causes people to follow one another, creating a negative pattern that persists until now. People are satisfied with imitating each other, so if they see people around them and think something is right, they think the same. To move forward, we need to have women representation who show other women that women can do the same thing. It remains an obstacle while women are under pressure and have to overcome this pressure to become role models for other women in society.
4. How do you make people around you value and contribute to promote women and gender equality?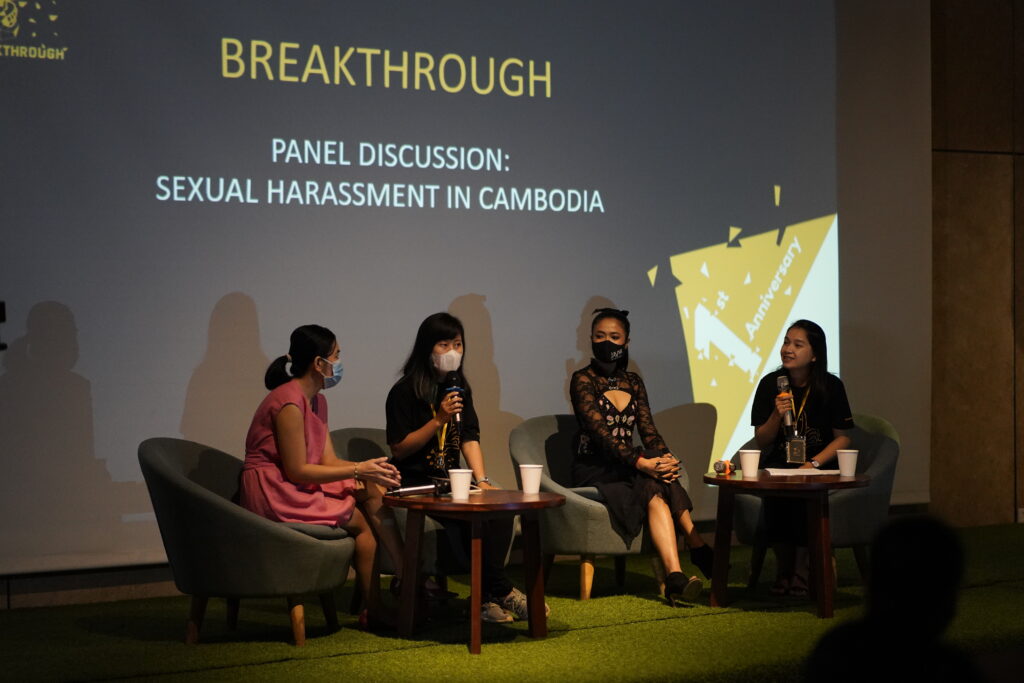 First, say to yourself "Never give up". If people don't pay attention or are still not aware of these problems after your first talk, try to talk over and over again to get their attention and participation. Try to share as many stories and experiences as possible so that those who hear them will understand what is about to happen.
Second, is unity. Participating in solving problems is an important duty of citizens in society. We must help and join together to stop the spread of all these problems by encouraging people around us to know and recognize them.
Third, Breakthrough aims to move things forward with creative contents. Breakthrough is a new platform that can attract people and make them aware about social issues, especially gender equality, through the creation of videos for social media.
5. From your working experiences, what can youth do to bring a positive impact to society?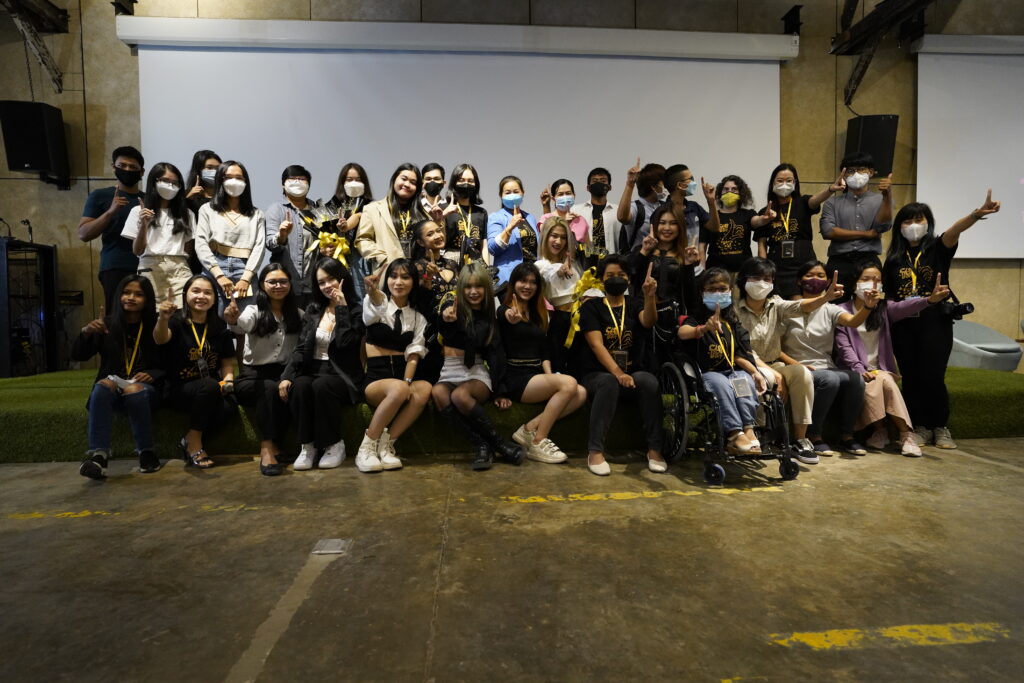 From my perspective, youths are the key to change. Whether they are women, men, or LGBTQ+. Youths can first start from themself. That means they need to explore and recognize the cause of problems in order to balance their actions and not violate the rights of others.
Another is to speak out. I believe that the courage in sharing experiences and telling stories is a significant power that every youth can have. Obviously, like what the Breakthrough movement is doing, taking real stories to make educational videos to share and give knowledge to eliminate gender-based violence helps achieve gender equality.
Finally, youths can participate in various activities in society to help eliminate all these problems. Youth can volunteer to express what they think is right. This encourages other young people who may feel lonely. Particularly youths can stand up to make a change and make a positive impact to society. There are available resources that you can go to for more information like: Breakthrough, United Nation in Cambodia, and Ministry of Women's Affairs of Cambodia and other civil organizations where they work closely with women.
Editor Note: this interview is a part of a promotional partnership with KampumEra.
This post is also available in:

KH