With technology as a backdrop, Wapatoa provides digital content that ignites the interest of young Cambodians to explore and rediscover Cambodian heritage. Seang Sokcheng, Wapatoa co-founder, is the face of this new generation of culture creators in Cambodia.
It is not easy to avoid the influence of other cultures spreading across the internet. Seang Sokcheng, the co-founder of Wapatoa, understands the needs of Cambodian youths for the knowledge to help them decide what to take in and what to drop in this digital age.
While creating Wapatoa, Sokcheng paralleled her thought process to the previous Khmer generations exposed to foreign cultures. She paid attention, especially to those during colonization, where many new ideas and lifestyles were also imported to the country.
From that curiosity, she began her treasure hunting into Cambodian heritage. There, she found Kambuja Soriya magazine as she traced back old publications. It was a mind-blowing and sad moment at the same time.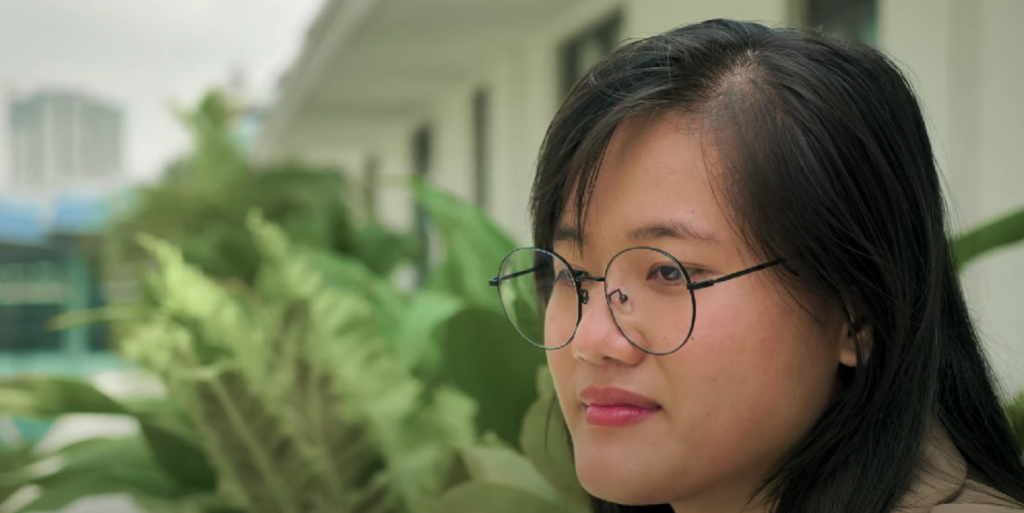 This earliest academic journal had its first run since 1926 by the Buddhist Institute, during the French's rule. It was disrupted from its publication when the Khmer Rouge took over, thus the prosperity of Khmer culture
As a '90s kid growing up in the city, Sokcheng felt lucky to grow up and get proper education in a period that was quite a distance from the past civil war that wrecked Cambodia in the '70s and '80s. However, from that luck she got, she also felt the urge to continue promoting, preserving and exploring Cambodian heritage, literature and culture in the modern day.

'We have an obligation to help revive the culture to being prosperous again. Because it has stopped for a long time,' said Sokcheng in KampumEra's video series called #ADayInTheLife.
This series introduces the audience to Cambodian youth who have created success by following their own path. Sokcheng's is among those youth who are innovating, creating, and questioning the status quo through her work at Wapatoa. This multimedia website offers a dialogue platform between the youth on such a transformation.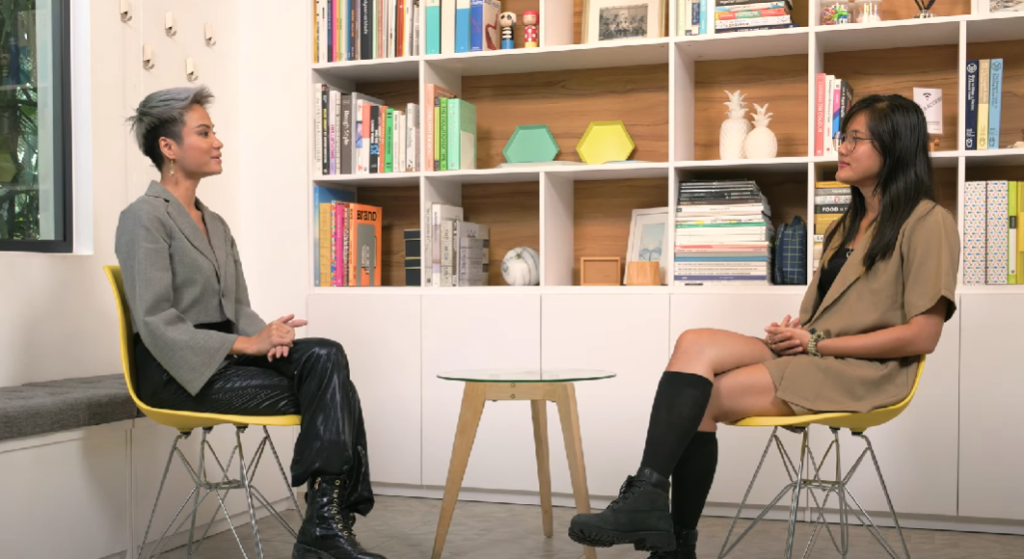 The Journey with Wapatoa
You might encounter articles posted online related to education, health, culture or art accompanied by beautifully designed illustrations with the two adorable mascots Bobor and Bongthom, podcasts or videos on Facebook. Those contents might be from 'Wapatoa'.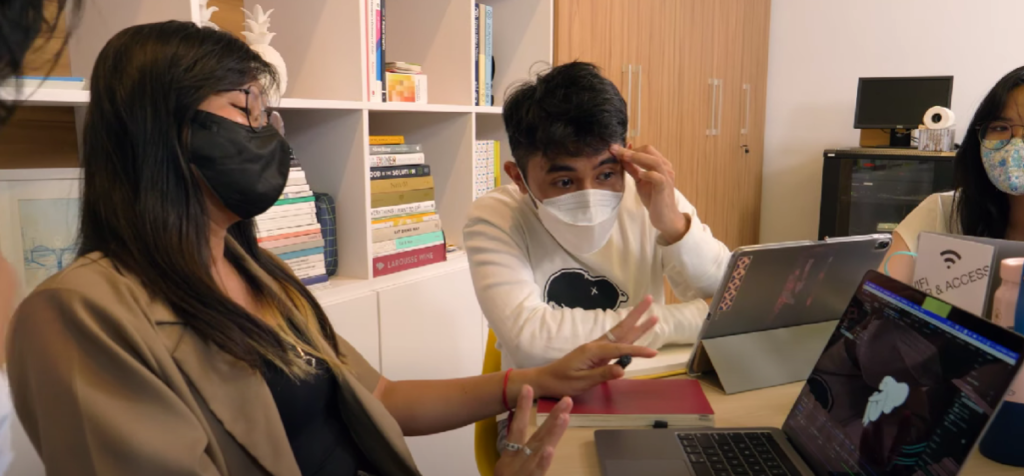 When asked about her journey in the last four years with "Wapatoa", Sokcheng said this job allows her to rediscover Khmer treasures. She also found herself establishing a closer bond with our previous generations.
"Curiosity and patience are two ingredients that can create many good opportunities."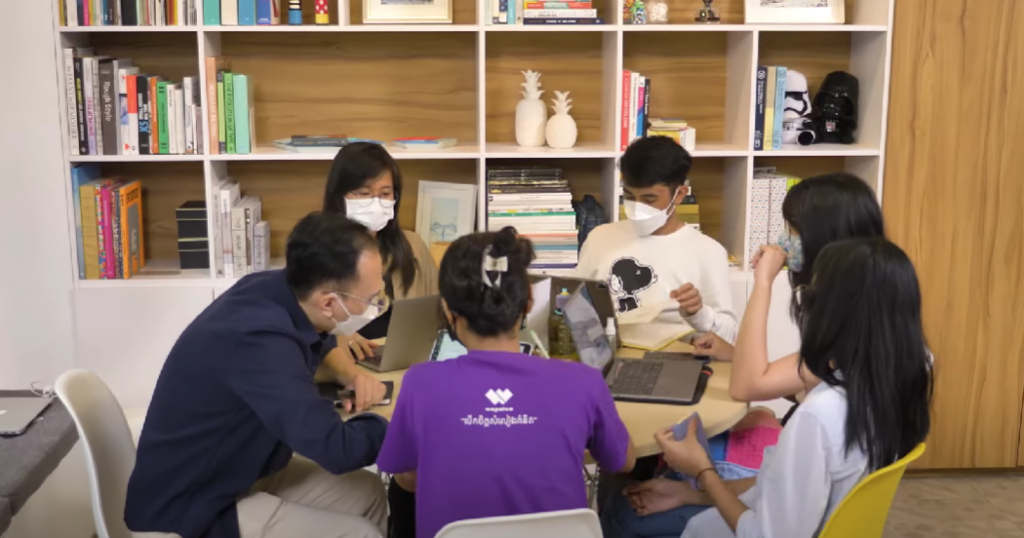 Luck and hard work
Talking of luck, Sokcheng said that some things or situations that contributed to the success can't be explained. However, Sokcheng did not absorb herself totally into such luck.
"From my own experience, there is twenty percent unexplained luck, and eighty percent is from our effort contributing to a success."

Sokcheang Seang – Co-founder-Wapatoa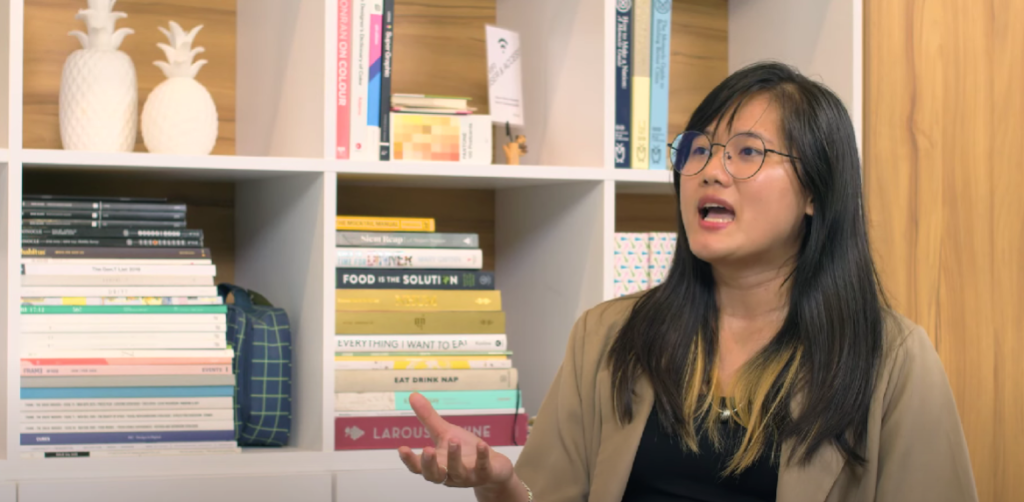 She cited the success of Wapatoa was from her team putting utmost effort both physically and emotionally, including finding revenue, planning strategies, and creating an annual plan.
In the last two years, she and her team have started a new project called "Wapatoa Media Collective" trains content creators to produce good quality content.
Dream for Khmer Culture
Sokcheng believes that art, culture and creativity have unique abilities to touch people's hearts.
For her, those things are the encouragement that can help positively impact the country and act as the catalyst to keep the world moving forward.
Sokcheng's dream for Wapatoa is to see young Cambodians become interested in Khmer culture and start watching and reading more about these topics.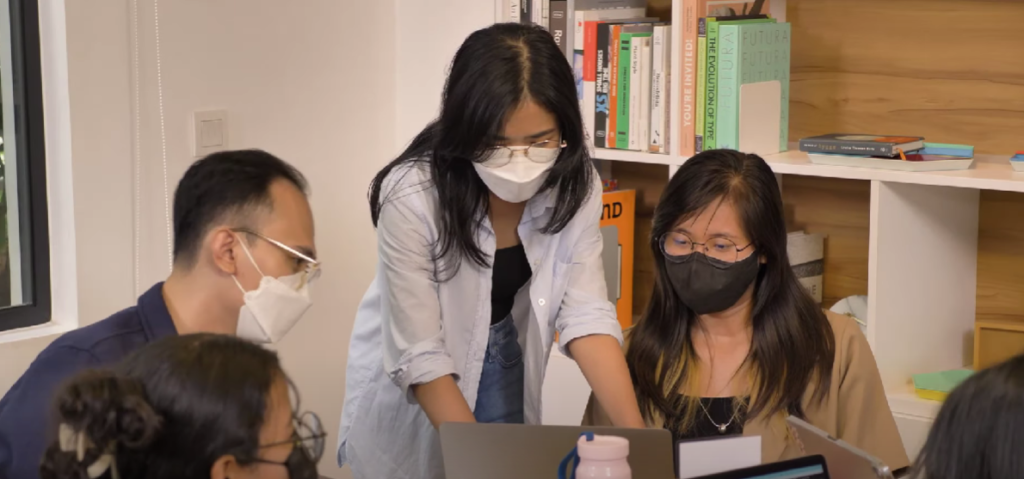 For Wapatoa's co-founder, she encourages young Cambodians to learn about those things because "to love something from the heart, we should take the time to understand their origin first."
It's like the same manner that Sokcheng is doing with the Wapatoa website. Nurturing the love for Khmer culture begins with understanding its origin. Exploring and rediscovering Cambodian heritage.
Editor Note: this article is a part of a promotional partnership with KampumEra that reports on the story of Cambodian youth who created their own Success.
This post is also available in:

KH