Acquire these important skills now for a better tomorrow.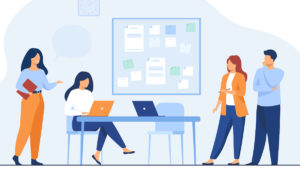 Here at Focus, we can't say enough how important soft skills are. Not only are they important in the workplace, but they are also crucial to help you thrive in today's fast-moving society. Why? Because you need them in order to adapt and connect with others. 
For a clearer understanding of the qualities that are sought after most by HR, we talked to Tatiya Chaisatephon, head of talent and organizational development at Smart Axiata, and asked her to share five important soft skills that she looks for.
Please list the top five soft skills you look for the most. 
To me, the first one is accountability. With accountability, it shows that the person is able to take ownership of their work. It is the ability to start and finish the project on time. 
Second, is the willingness to learn. If someone comes in with a big ego, it's hard to teach them. The third one is being result-driven – they need to understand what the goal is and know how to motivate themself. 
The fourth one is communication for collaboration. The workplace requires you to communicate with many people, you need to be able to speak your mind and formulate ideas.

The last one is a can-do attitude. As mentioned, we do not have the answer to everything, but you should never give up because life is a learning process. You need to keep learning in order to get something done.
Here is a link to full interview article with Tatiya Chaisatephon about What Does HR Look for Most in a Candidate?
This post is also available in:

KH