From illegal fishing to plastic pollution, Trapaeng Sangkae's Mann Yuwai is using outreach and cooperation to protect her community's natural beauty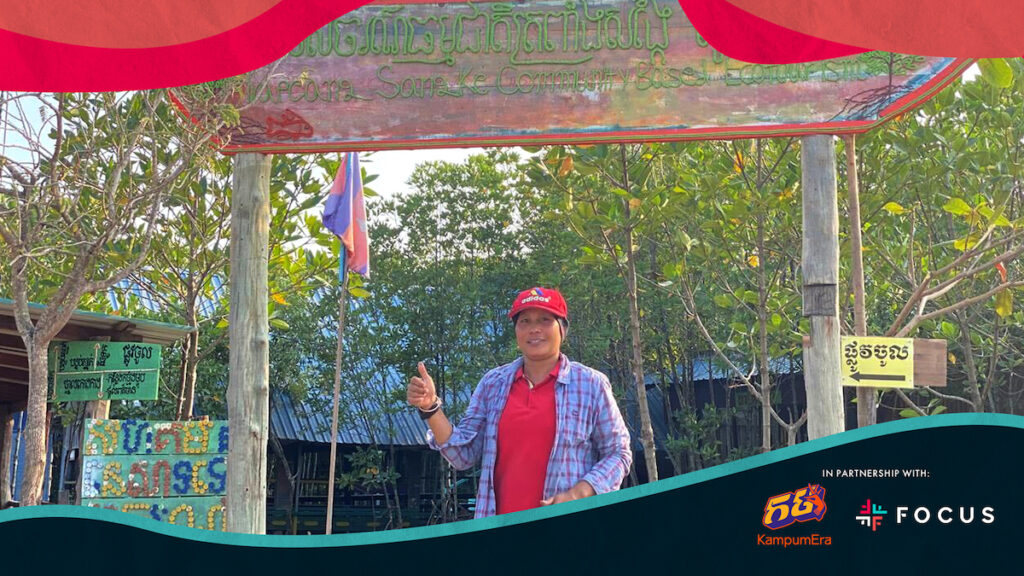 Locked in battle for the wellbeing and future of her community, Mann Yuwai's life is rooted in the muddy and nutrient-rich land of Trapaeng Sangkae's mangrove estuaries. Born and raised in the community on Kampot's coast, the 34 year old's understanding of the importance of the brackish ecosystem guides her mission to raise awareness about the need to protect the plants and animals that call the mangroves home.
Since the establishment of the Trapaeng Sangkae community in 2009 as a response to illegal fishing, deforestation and unsustainable development, her fishing village has transformed into a well-known eco-tourism destination in the Kingdom. We sat down with Yuwai to discuss the ongoing threats to her community and the work being done to protect the ecosystem for future generations.
At the heart of the Trapaeng Sangkae community are the mangrove trees that support the fishing grounds and provide livelihoods for the people who live here. These trees are also under threat from development. Has your community worked to repair damage done by deforestation?
The mangrove forests were heavily cleared, but since the establishment [of the community], there is no more deforestation. Now Trapaeng Sangkae is the community with the most mangroves. We not only protect, we plant more. There is lots of participation from other people such as university students, tourists and institutions.
There are also volunteers from other countries. When they come here, they take part in seeding, planting and staying here for a few weeks.
Private development, a key driver of deforestation, is an issue that continues to wreak havoc on Cambodia's ecosystems. Are there unsustainable development projects in the areas around your community?
There were sand barges that came close to our community. They were bulldozing the mangrove forest in front of the community's territory. The community was really concerned about it until a powerful lady [with political connections] helped facilitate the filing of a lawsuit effectively and reporters came to report about our issue.
For the sand barge crews, they later let us know that they were just piling up the soil to form sandy barricades to protect their salt farm from the rising sea water. For those [visitors] who came to our community, they said the sandy barricade looked like a mountain and blocked the nice view that our community offers to tourists. Then the excavation stopped after we invited the salt farmers to debate about their land demarcation. Finally, with this debate [and with support from relevant ministries], we could finally stop them.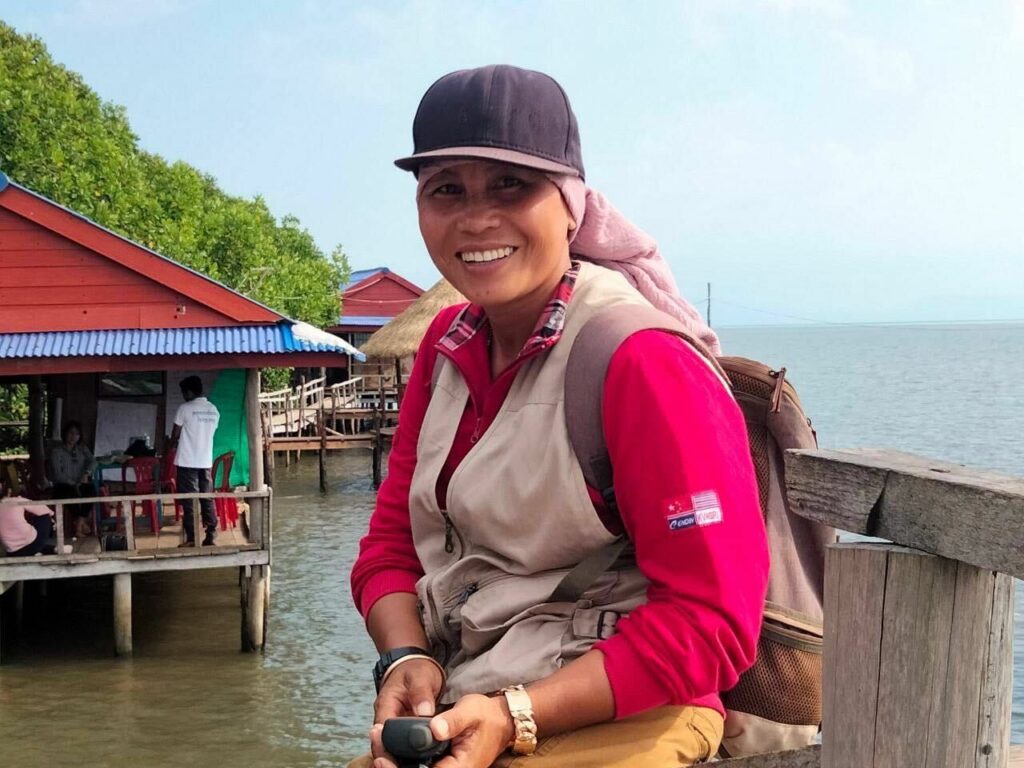 It sounds like your community deals with problematic development quite often. Are there other recent projects that threatened Trapaeng Sangkae?
Yes! There was a private development named Sdach 3 [3 Kings] that persuaded some community people to allow them to develop because they claimed they would develop our community. But we did not agree to it. When we still disagreed, they invited us to negotiate at the commune hall [about] developing bungalows. We said, "What about our bungalows? We also have bungalows!"
They further claimed that they wanted to turn the coastline into something more developed. We said, "Do you think our coast isn't renovated?"
They claimed, "If you won't give, we will take it." Then we called our people for a meeting and informed them that a private company wanted our community again.
When faced with large private companies that hold significant power and influence in Cambodia's economic landscape, how can you protect your community? How was this land dispute resolved?
We informed the villagers that the community not only belongs to high ranking community representatives. The community is ours. It belongs to the people. We said we would not allow the company to develop our land because we are a fishing community. We would not let you develop anything that would affect our fishing waters.
Finally a successful outcome happened when His Excellency Mao Thonin became the Kampot provincial governor. Our heads of community have close ties with him and we expressed our concern to him. He invited us for a meeting at the provincial hall but we didn't know he also invited that company, too.
We did not expect him to invite the Sdach 3 company to meet us. Our community chief also invited us to join, too. Then when we finally sat down at the discussing table with the company in the hall, he [Mao Thonin] said, "Please don't touch Trapaeng Sangkae. Trapaeng Sangkae is my heart."
We were so satisfied with this decision because he took Trapaeng Sangkae development seriously. 
This post is also available in:

KH