Besides making your house more beautiful, what are some of the other benefits of indoor gardening?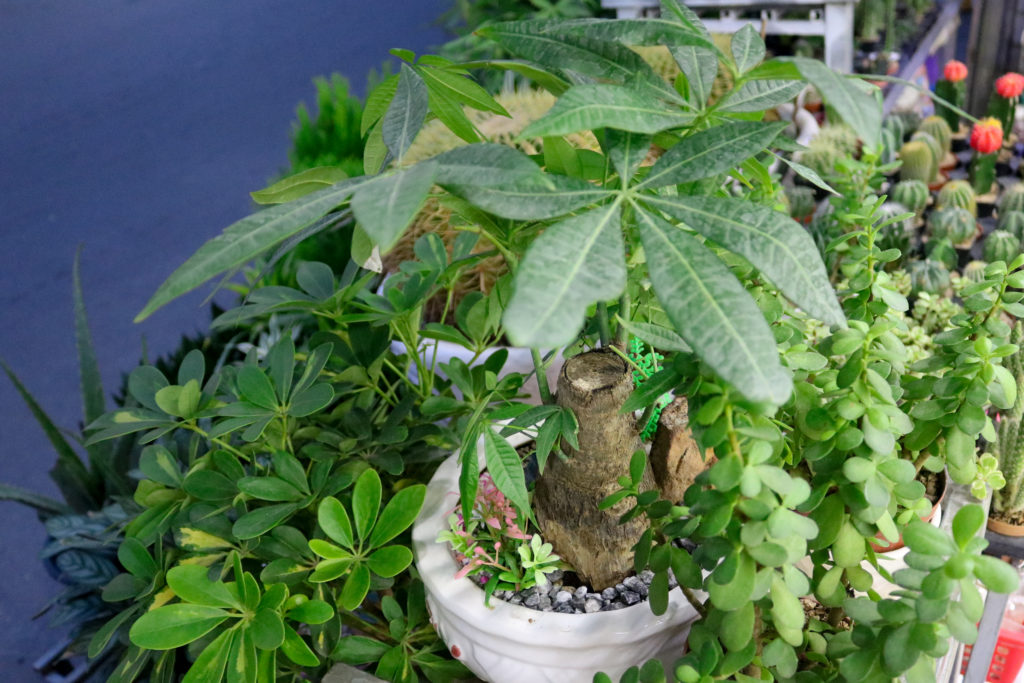 Indoor plants have skyrocketed in popularity across the UK and the rest of Europe where, in the UK, the flowers and indoor plants market is worth £2.2 billion. People seemingly, now more than ever, place a lot of value on having plants in their lives. 
In recent months, during the early stages of Covid-19 which forced many people to stay home, people started to become increasingly interested in indoor plants. This rise in popularity of potted plants was also seen here in Cambodia. 
 Indoor plants are not a new sight in Cambodia. However, it was predominantly an activity and hobby taken up by the older generation, rather than the young. Most of those who took the hobby seriously believe that potting a certain plant will bring good luck, fortune and wealth. 
Recently, however, more youths are becoming interested in indoor plants. Their motivations are different, however. For them, indoor plants are to beautify their surroundings while other motivations might be the increased awareness of the environment and the risks associated with air pollution. 
Staying more time indoors because of Covid-19 and the increasing popularity of indoor gardening and plants on social media can also help explain the sudden increase of this hobby. On social media, we have spotted a rise in indoor plant sellers, as well. 
A gardener and seller at the Nak Cactus plant shop in Phnom Penh, told Focus that indoor plants have spiked in popularity among the city's youth. "More young people buy plants at the shop," the seller explained. "They might be in their early 20s – I don't think they [customers] are above 30 years old."
Compared between the several months before Covid-19 and when the lockdown set in, the gardener said that the shop did well in both periods of time, believing that young people started to buy plants for different reasons, not just because of the pandemic. 
"We still sold well during the pandemic, people still came to buy plants, a lot of plants – one person will never walk out with only one kind of plant, they buy at least two types of plants during each visit," the seller said. "It could be because of the air pollution. Of course, some people just buy because other people do so and some buy indoor plants as gifts."
We all know that trees and plants are beneficial to us on many levels. However, planting in the city is a tough job. Also, not everyone is able to do so as it is time and resource consuming. Therefore, indoor plants are a great choice for people of all ages.  
Besides bringing beauty and adding liveliness to both your home or workplace, indoor plants provide other advantages, especially for city residents whose lives are filled with high rise buildings and air pollution.  
City dwellers normally live in smaller homes than those who choose to live in the countryside. Those people and office workers who usually spend time in enclosed homes and workplaces run the risk of a condition called 'sick building syndrome' – a condition where people can get depressed moods and stressed out, in part due to living in such small spaces. The specific cause of the condition remains unknown, but it is estimated that it is induced by spending too much time within enclosed places for too long, with poor air quality and air flow. 
Indoor plants and creating a small, personal garden is one of the ways to reduce the chance of developing the syndrome.
An article from NBC News pointed out the benefits of indoor plants, which include:  
Oxygen release

Absorption of carbon dioxide

Reduced toxins in the air 

Can boost productivity and concentration by 15%

Help lessen tension and tiredness 

Work to improve sleep

Can help your mental health
This post is also available in:

KH