The prime minister champions a tourism initiative for Cambodia, Laos and Vietnam to cooperatively market the three countries to international travellers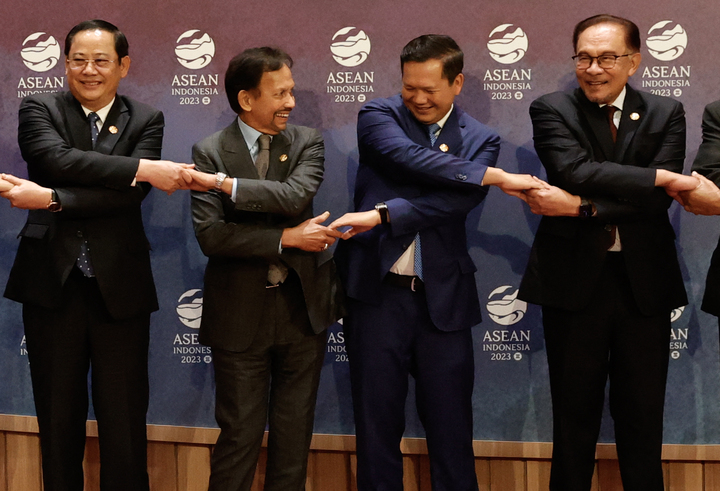 ---
Cambodian Prime Minister Hun Manet has high hopes that a trilateral tourism initiative, showcasing the shared appeal of Cambodia, Laos and Vietnam, will re-ignite pre-pandemic excitement for new waves of travellers.
Manet introduced his "Three Countries, One Destination" proposal on October 18, on the sidelines of the third Belt and Road Forum in Beijing, and got a direct endorsement for the plan from his Vietnamese and Laotian counterparts.
An obstacle, however, could be the region's reliance upon China to support the economic infrastructure and encourage its own citizens to spend more time and money in the former Indochinese states. Notwithstanding, new technology and more personalised travel experiences have become the post-pandemic face of the tourism industry.
The trilateral initiative led by Manet aims to strengthen tourism cooperation, expand collaborative projects, and promote the three countries as a single tourist destination.
"The specific details of the initiative have not been revealed to the public yet, (but) it potentially encompasses cultural exchanges, joint marketing campaigns, and other collaborative activities," said Suvimol Thanasarakij, executive director of the Mekong Tourism Coordinating Office (MTCO).

"While we anticipate developments such as direct flights and infrastructure improvements, the initiative is seen as more comprehensive," she said. "As for the private sector, we envision that investors will likely include both local and international stakeholders interested in the tourism potential of the region."
Laotian President Thongloun Sisoulith expressed his support and confidence in the initiative and for Cambodia's new scion leader, reiterating the achievements made through the countries' "Comprehensive and Long-Term Strategic Partnership". Established in 2019, this initiative expands cooperation in a number of areas outside of tourism.
During another sideline rendezvous with Vietnamese President Vo Van Thuong at the Belt and Road Forum, Manet also requested that the Cambodia-Vietnam expressway development project (Phnom Penh-Bavet and Moc Bai-Ho Chi Minh City) be expedited as a project whose completion is essential to the new initiative. Vietnam's head of government, Prime Minister Pham Minh Chin, also championed his Cambodian counterpart's trilateral tourism aspirations as the leaders met a few days later on the sidelines of the Asean-Gulf Cooperation Council Summit in Saudi Arabia.
"Announcing the initiative at the Belt and Road Forum underscores its significance in the context of regional connectivity and collaboration," said Thanasarakij. "The forum is a platform for international cooperation, and this announcement aligns with the vision of interconnected development."
Cambodia received 364,844 Chinese visitors from January to August of this year, a year-on-year increase of 611 percent, according to figures provided by Thanasarakij. This influx, while still nowhere near pre-pandemic numbers, accounted for 10.4 percent of the country's 3.5 million international tourist arrivals during the first eight months of this year.
So far, Cambodia has received funding in the billions from China for expanding its tourism infrastructure. The latest example is the now-operational $1.1 billion Siem Reap Angkor International Airport (SAI).
There has also been an effort to increase the number of direct flights between Cambodia and China to 300 per week, once Cambodia Airways began hosting direct flights between Phnom Penh and Beijing in late March.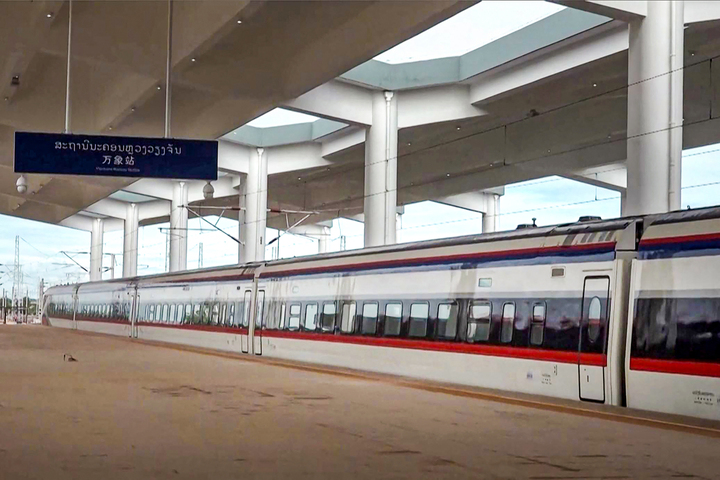 The Laos-China Railway – Laos' contribution to the Three Countries One Destination (TCOD) cooperation – is another means for Chinese nationals and other international travellers to explore the Greater Mekong Region. As the railway carries more international tourists to Cambodia, "there has (also) been an effort to encourage tour operators in Laos to include packages for Laotians and Chinese tourists to visit Phnom Penh, Siem Reap and coastal provinces of Cambodia," said Thanasarakij.
Chinese investments in the region's tourism sector, such as the Siem Reap airport and the high-speed train in Laos, are also recognised as politically strategic endeavours.
"China is able to leverage its infrastructure investment, such as the train through Laos, to gain a stronger foothold in these countries, and in return promise Chinese tourists from the demand side," said Jens Thraenhart, founder of Destination Mekong, a non-profit Destination Management and Marketing Organization (DMO) aimed at promoting sustainable and inclusive tourism in the Mekong region.
The TCOD initiative, despite the media attention that followed its announcement at the Belt and Road Forum, is not the first of its kind, nor its first debut.
"Over the years, there have been several regional cooperation initiatives aimed at promoting tourism," said Thanasarakij.
Past multimillion dollar projects, such as the 2014-2022 "Greater Mekong Subregion Tourism Infrastructure for Inclusive Growth Project", have sought to expand cooperation between the partner countries and the rest of the Greater Mekong Region. Cambodia received $18 million in loans from the Asian Development Bank for development of the project over its eight-year reporting period.
The TCOD initiative puts its primary focus on interregional tourism, promoting travel and cultural exchanges among the three countries. Travel within Southeast Asia is visa-free for citizens of ASEAN member countries.
Unlike Vietnam, whose largest tourist numbers come from South Korea and the United States, Cambodia and Laos receive more tourists from within Southeast Asia. (South Korea and the U.S.A. rank fourth and fifth, respectively, among Laos' most frequent travellers.) Thailand has been Cambodia's largest 2023 tourist market, followed by Vietnam, China and Laos.
TCOD is viewed as an alliance and opportunity for its partners to regain a competitive edge in the region's tourism market through international investment. "I think it is clear that these three countries require investment to stay competitive with other destinations, mainly Thailand, but also other ASEAN countries," said Thraenhart.
As the region struggles to return to pre-pandemic levels – Cambodia needs 1.6 million more visitors by year's end to match 2019 levels – industry experts suggest the global tourism industry has forever been reconfigured by the pandemic, and tourist-dependent countries must adjust accordingly. Through the changes hastened by COVID-19, Southeast Asia has remained the most dynamic tourism market in the post-pandemic landscape. TCOD will require the combined efforts of the consortium to adjust to the new settings and market demands.