Each person has a responsibility to take care of the earth, and for 36-year-old Buddhist monk and forest community leader Monk Tho Thoross, protecting the forests that serve as the lungs of the planet has become his life's work.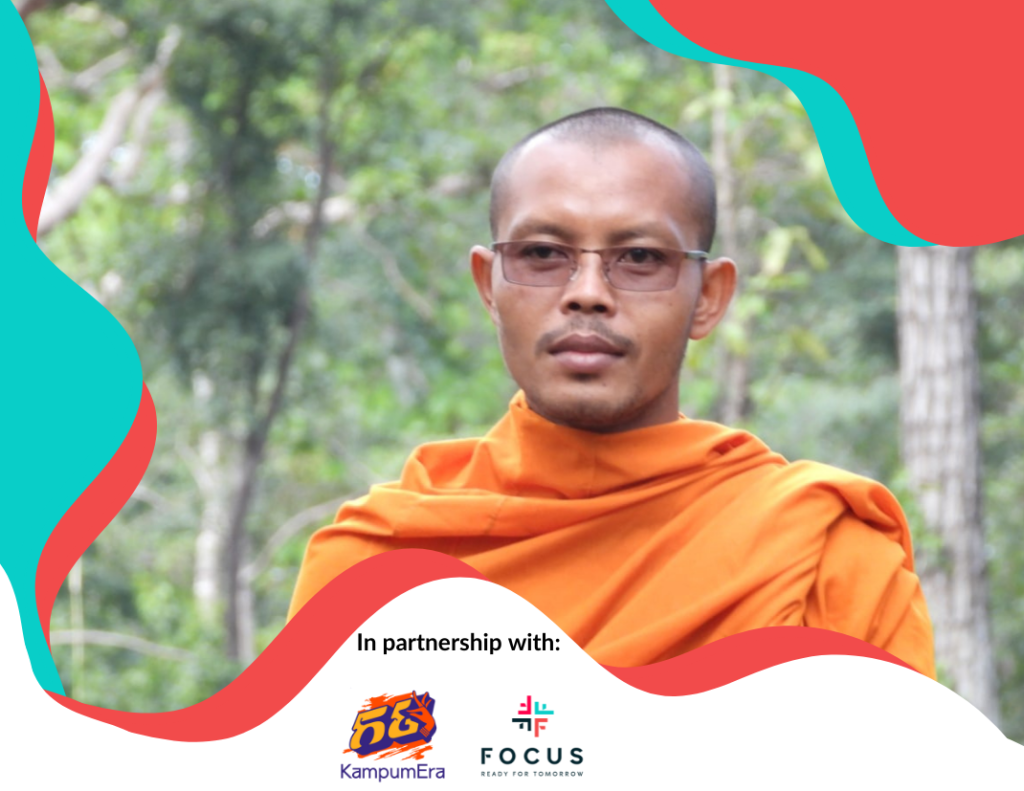 Monk's Community Forestry Cambodia, known as Rokhavornn, is an 18,261-hectare evergreen forest located in Oddar Meanchey province in northwest Cambodia. Saved by former Buddhist monk Venerable Bun Saluth and his fellows of Samraong Pagoda and the local community in 2000, their effort led to the legal protection of the forest in late 2008 by the Ministry of Agriculture, Forestry and Fisheries (MAFF) of Cambodia.
Venerable Tho Thoross, after working closely with former monk Bun saluth in guarding the Rokhavornn forest since 2004, was chosen to be the president of this community on December 3, 2020.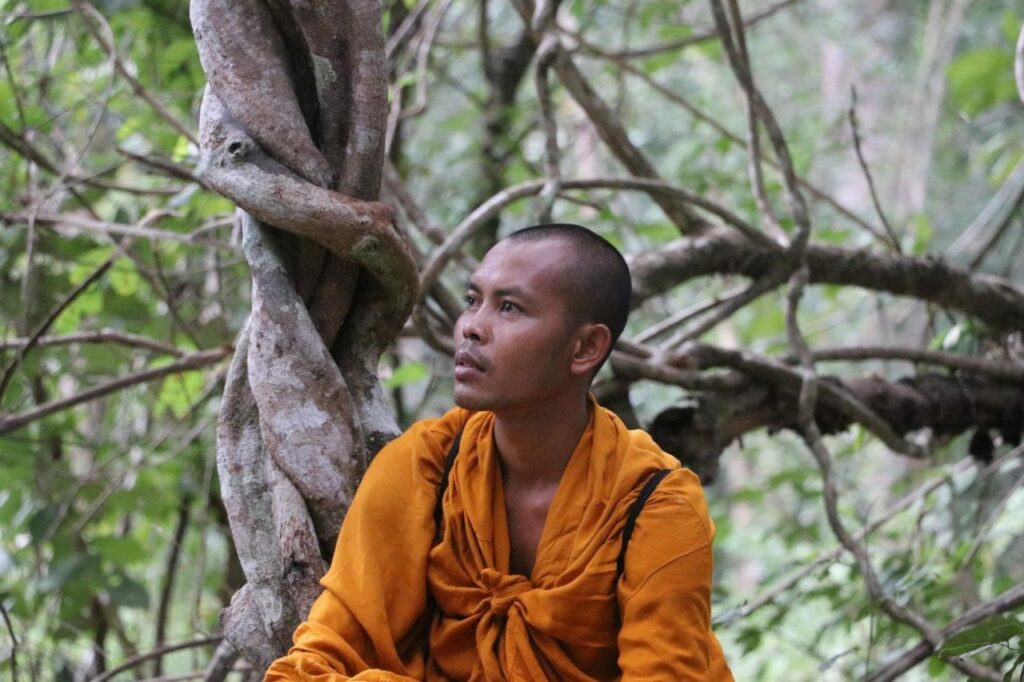 Focus' Chhiv Bunchhean spoke with monk Tho Thoross, the current president of Monk's Community Forestry Cambodia — a non-profit organization consisting of 90 members working day and night to protect forests and biodiversity — about the reasons behind his passion, commitment, and resilience in the conservation of natural resources.
How did you discover your passion and what motivated you to do this work?
Back in 2003-2004, the year that I decided to be a monk, I was 17 years old. At that time I didn't have the passion to protect the forest like today but since I was studying here, I had to do the patrols in the forest with other monks due to the lack of [outside] labor.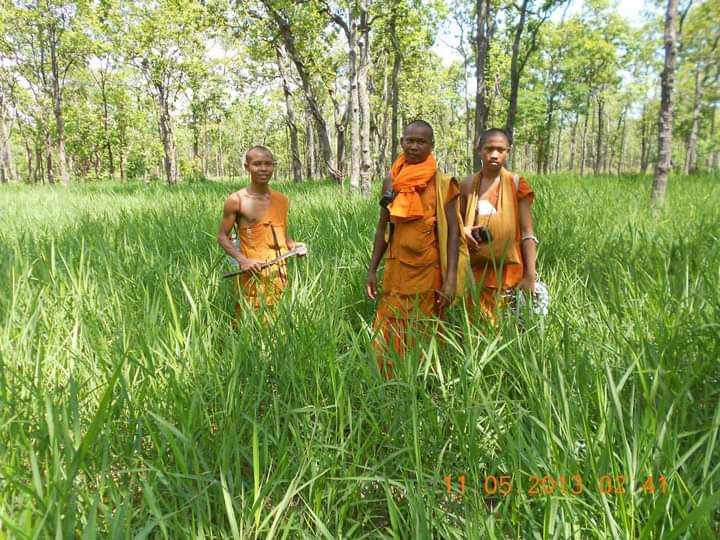 Growing up doing all this work, I started to recognize the beauty of nature and how important it is in our lives. I began to fall in love with the natural resources and noticed that forests were destroyed every year. This is something that I need to continue working on protecting, so our next generation can see all of these beauties. This is also the reason why I accepted the role as president of Monk's Community Forestry Cambodia from former monk Bun Salut.
How has this work changed your life, the people around you, and the community?
Regarding the activities of protecting Rokhavornn forest, some things have changed and some things remain unchanged. I can see that there are many people around this community who don't appreciate us because we forbid them from cutting down trees, hunting, and fishing during the spawning season. This used to contribute to their income​ and some still do it.
Meanwhile, from 2000 until now, the Rokhavornn forest has remained the same. This is something we are really proud of. We have a huge forest that can provide some of the products like mushrooms, fish, and fruit to the people in the community and the neighboring province, which improves their lives.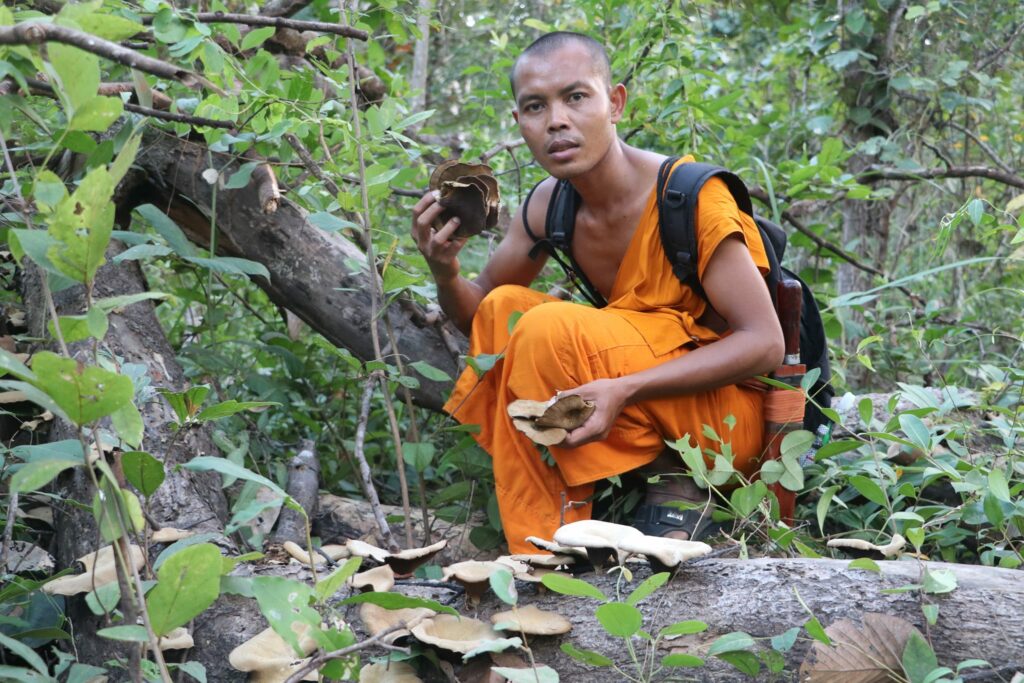 What are the difficulties of doing this job? How do you overcome challenges?
I used to be upset and think of giving up when there was a lack of support, supplies, and money in order to do the work. To do the patrol in the forest, we need forest equipment, food and supplies but sometimes we don't have enough money to buy those things, especially in this Covid situation.
Whenever those feelings come to my mind, I remind myself of former monk Bun Salut who dedicated all his sweat and blood to form the Monk's Community Forestry Cambodia in order to protect the Rokhavornn forest.
Moreover, I ask myself: with around 16 million people and about 60 thousand monks in Cambodia, how many will volunteer to do this job like us?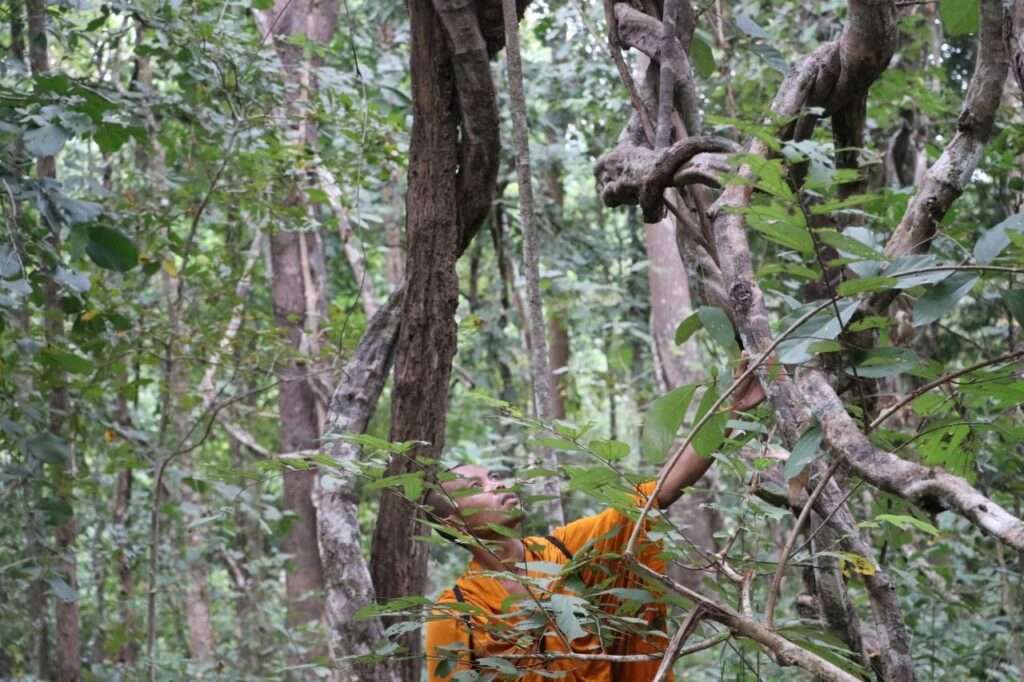 In addition to that, whenever groups of biodiversity lovers come to visit and join with us, I feel warm and like we are not alone anymore.
How do you envision your work? What kind of change do you want to see in the future?
All I want to see is a simple thing that everyone on this earth can do. I wish to see the evolution of the Cambodian mindset towards loving and taking care of our natural resources and biodiversity.
Why can't everyone love natural resources like they love their family?
From your perspecitve, what is a little thing that the youth can do to make a small change in environmental issues?
Nowadays, I can see the youth are really interested and raising their concerns for our natural resources, especially our beautiful forests and animals.
One thing that I really want young people to do is promote awareness around protecting the forest on their social media, like what our team is doing right now on our Facebook pages, Jungle GMCFឆ្នាំព្រៃ and Bun Saluth – ប៊ុន សាលួត។. Particularly. promoting the legal side related to forest crime, so Cambodians can understand environmental [protection laws].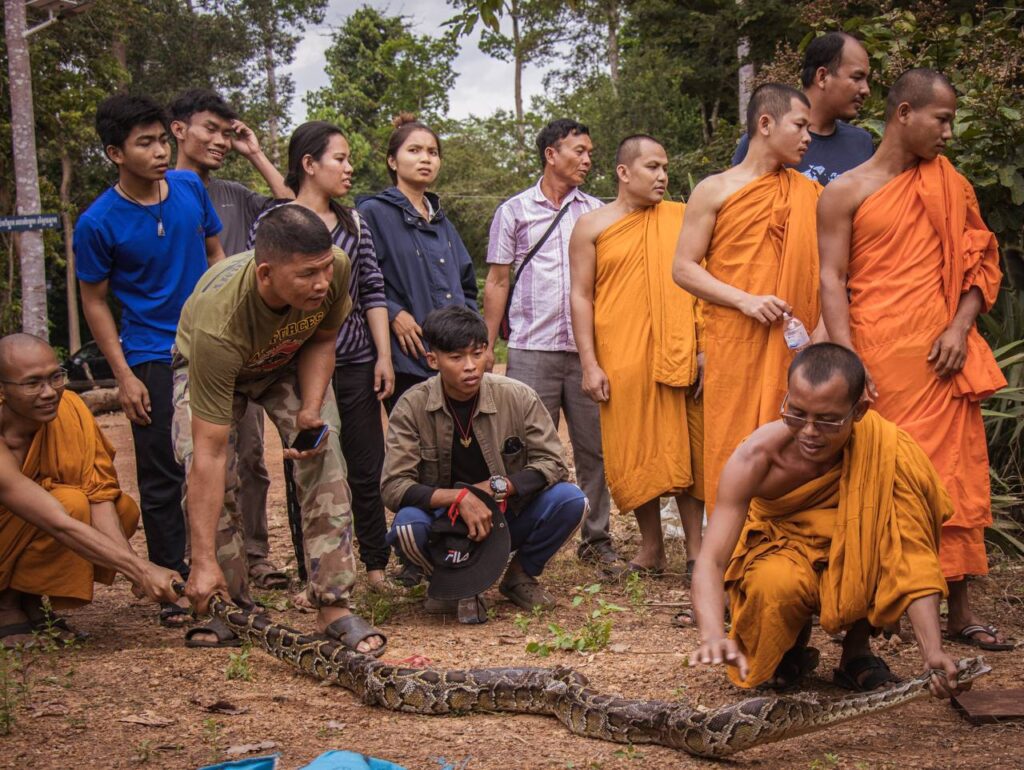 Besides this, they can donate their money, food, or any other supplies to our team so that we can continue our work in protecting the forest. They can also join us for patrol work if they wish to.
The 5th and 6th of February 2022 mark the 22nd anniversary of Monk's Community Forestry Cambodia. The event will be at Monk's Community Forestry in Chhouk Meas village, Kon Kreal commune, Samrong city, Oddar Meanchey province.​ I hope to see everyone join us on that day. Or you can donate to our community through this post.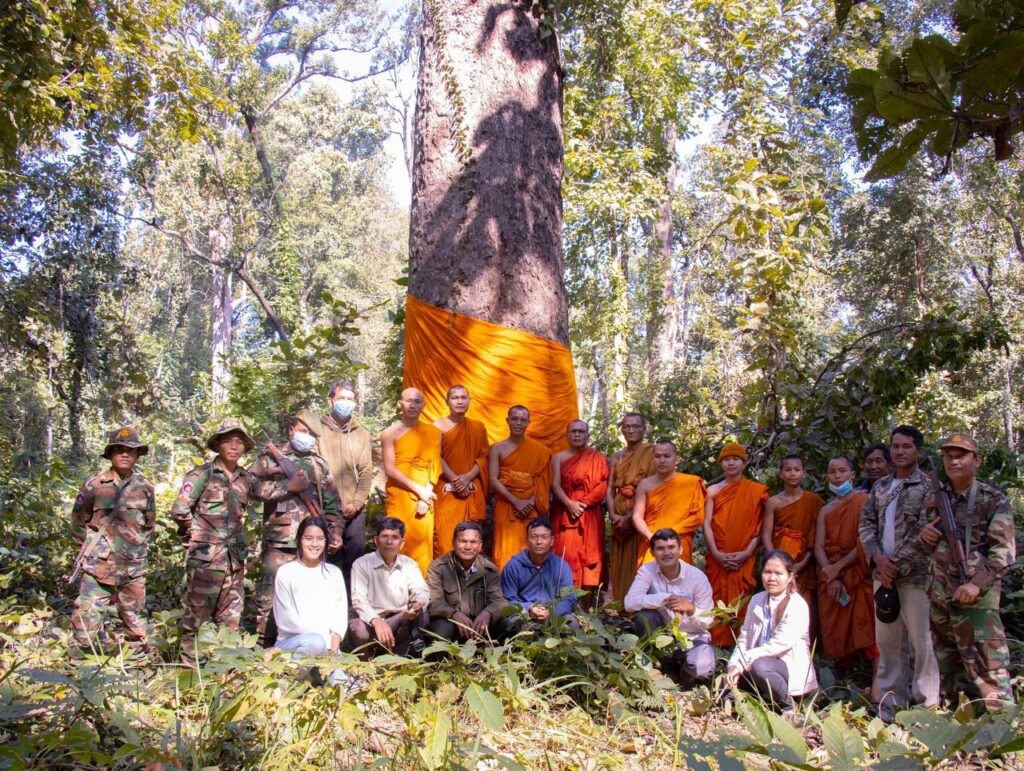 This post is also available in:

KH