Are we too addicted to social media? Should we wean ourselves off it and try a 'social media detox'? But what would this entail and what would the benefits be - Focus went and found out.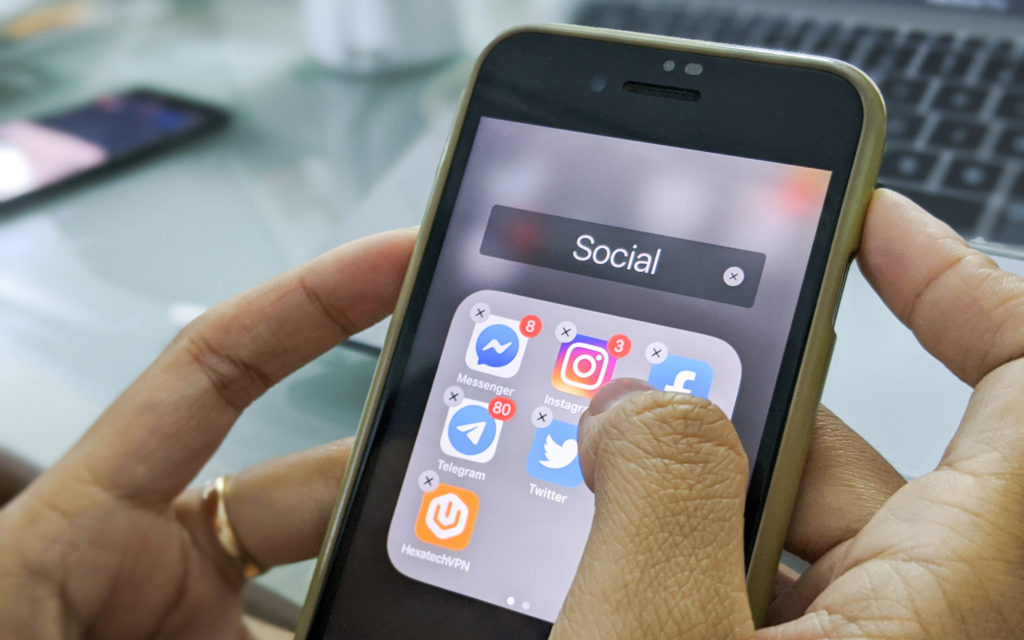 Globally, there are 3.8 billion active social media users, be it on Facebook, Twitter, Instagram, Youtube or other social platforms. A staggering 75% of them are Facebook users – still the giant of the social media world. 
We use social media for a variety of reasons – to stay connected, to get to know people, to find out about news across the world and to even discover new travel destinations and products. 
However, people have been spending more and more time scrolling their newsfeed – staring at their screen rather than engaging with the world around them, with people spending an average over two hours per day on social media, scrolling aimlessly and endlessly.   
The presence of social media has admittedly helped each and every one of us in different ways. 
However, there are two negative impacts that stand out, the dwindling amount of face-to-face communication problems and the increase of an unhealthy comparison between people, possessions and appearances.  
So, maybe it's time to curtail our social media addiction and go on a detox? But what would that entail and what would it achieve? 
What is a Social Media Detox?
More and more people have turned to a detox, away from their social media platforms. The term describes a specific period of time where an individual voluntarily stays off his or her social media. Usually, the ideal period is a week or a month – to break any bad, lasting habits and reliance on it. 
People undertake a social media detox for different reasons, a common motivation is the fear of becoming addicted, but other factors may influence you to detox. Wanting to reduce stress and tension caused by the overuse of social media, wanting to reconnect with people and having more concentration at work – among others – are motivations behind turning away from your phone.
Benefits of Social Media Detox
General benefits of detoxing: 
Putting a stop to comparing yourself to others:

All of you might have seen an image of a beautiful, tall model on your social media. And, you would take a look at yourself. It is very natural, you are not alone. A study by the University of Pennsylvania found that the use of social media increases comparison between other people, which leads to a lack of self-esteem. A social media break might make you see your own value without having to compare yourself with others.

Maintaining your privacy:

Your personal information and browsing history are what social media companies crave the most, essential for advertising purposes and tailoring adverts to your tastes. Detoxification of social media period by completely deleting those applications from your phone can help protect your privacy.  

Reducing competitiveness:

It is natural that on platforms where you can see how many 'likes' you receive may make you become more competitive, with yourself and others – comparing the number of likes, comments or shares of one of your posts or pictures. This could foster a sense of jealousy and unhealthy competitiveness because you always feel the urge to win. 

Improved mood:

There is a link between social media and depression. So, instead of going on social media when you are stressed out, take a break from it, because it will make you feel even worse. Instead, go outside, see your friends or try some exercise!

More free time: Many people believe that they do not have enough time to do exercise or cleaning, for example. However, they have time for their social media. You will realize that you have enough time to do other things, when you stay away from social media and stop scrolling…
Signs That You Should Consider Going on a Detox
Well, everyone can practice social media detox whenever they think it is suitable and necessary to do so. However, people who observe the following signs and symptoms should consider undergoing a detox, in the aim to improve their wellbeing. Some of the signs can include:
Feeling stressed out and find it difficult to live when you do not get to be on your social media platforms

Feel the need to be on social media all the time

Get stressed out after checking social media 

Tend to place a lot of value on the amount of likes, comments and shares on each post

Afraid of missing out on news and information if you can't access social media 

Usually, go to bed late or wake up early just to catch up with social media

Find it hard to focus or concentrate on work when you cannot check social media
This post is also available in:

KH